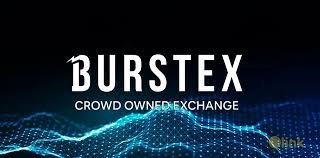 Although, the cryptocurrency industry is in it's early stages, people have acknowledged it to be one of the rapid developing industry worldwide. This immense growth result from influx involvement of huge financial establishments and countries government in cryptocurrency. The continuous expansion of the cryptocurrency industry has allowed early adopters and blockchain startups to acquire more revenue by exploiting the benefits associated with the growing market.
Burstex developers leverage the opportunity offered by the market in establishing a modern crypto exchange that focuses on addressing the problems of current crypto exchange industry.
WHAT IS BURSTEX?
Burstex.io is the world's first crowd digital asset trading platform, developed on Burst blockchain. The founders developed Burstex crypto exchange to be owned by share holders, which entitles them to receive dividends from accumulated pool of trading, withdrawal and listing fees in the exchange. Investors can easily become shareholders of Burstex through purchase and staking BEX ( Burstex Trademark cryptocurrency), which automatically generates profits for the holders.
WHY BURST BLOCKCHAIN?
Experts helped in developing Burst blockchain because Burstex exchange aims to be extraordinary and relevant, having more advantage against the competition. The Burst blockchain operates as an energy saving model that operates on Proof of Capacity consensus algorithm.
Unlike several blockchain platform in the crypto sphere that consume huge amounts of energy, Burst blockchain only consume about 0.00024 kw of energy which is relatively low, eco friendly and reduces electricity cost in mining. Transactions on Burst blockchain is incredibly fast, transparent, scalable and 100% secure. Miners interested in mining Burst coin can easily start because the operation do not require complex and expensive hardwares. However, anyone with reliable and fully operable hardware with sufficient space can mine Burst coin conveniently.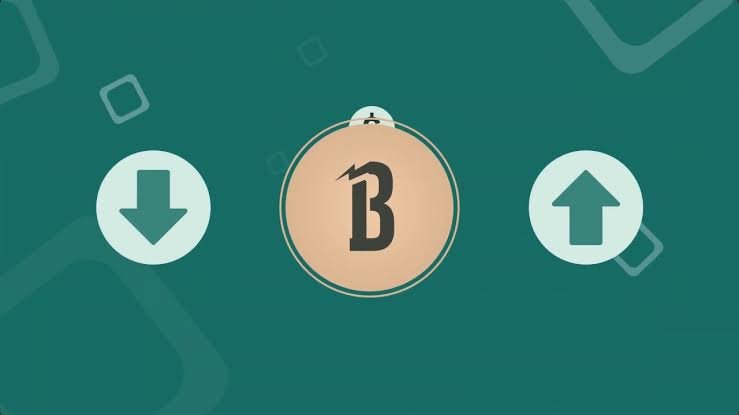 INTERESTING FEATURES ABOUT BURSTEX
Multi-sig Insurance Wallet
The main reason for integration of Multi-sig wallets in exchanges is because it operates uniquely as an account with multiple users, where transaction cannot be executed and performed without approval of all the users.
Burstex developers incorporates this wallet system to protect the funds of users while further step of making the wallet an insurance wallet creates a stable and secure environment for users who can now understand that their funds will remain insured with interest.

Margin Trade Leverage
Burstex offers users up to 200 times leverage, which enables traders to invest their funds and trade for 200 times, significantly receive profits which increase volume and market depth of trades within Burstex.io .

Affordable Transaction Fee : Burstex is developed to allow traders maximize their profit making in trading, thus transactions charges is cost effective for all users.

Customer Service : The founders aim to make Burstex crypto exchange platform, a worldwide phenomenon by providing the best customer service. The strategy involves implementing a 24/7 chat , fast response email support and phone customer support available in English, Russian, Chinese and Korean. More languages will be added in the future.

Liquidity : Sufficient Liquidity is an excellent feature of a successful established exchange. Burstex founders are working tirelessly to provide more opportunities to create good liquidity within Burstex framework. Liquidity will be achieved in Burstex by partnership with different exchanges to create increased depth in trading value and volume.
FINAL THOUGHT
Burstex infrastructure functions to help eliminate the concept of high electricity cost and expensive hardwares in mining, while also securing a new medium for both investors, traders and miners to earn comfortable income from the ecosystem with less efforts. The project's whitepaper is transparent and concise, coupled with great team that will make Burstex radical and successful in the world.
TEAM MEMBERS
Andy Bel : Co-Founder — Head of Marketing
Andy has 6 years of sales experience and management. He started his business venture with sales and marketing, later advancing to experience in managing teams. Discovered cryptocurrencies in 2013 and became a passionate supporter leading him into the world of crypto trading.
Fabio Kara : Co-Founder — B2B Relations Manager
Fabio studied Management at Comenius University in Bratislava. During this time, he has already worked as a B2B relations manager for several successful eshops and marketing companies. The experience enabled him to grow his own network of businesses and investors. Since 2016, Fabio started investing in cryptocurrencies and established his own mining farm.
Eduard Gerek: Co-Founder — Brand Development
He is the owner of successful development companies like B.A.S.E. and HAGER which are building houses and flats all across Slovakia. From 2016, Eduard started investing in cryptocurrencies, established his own mining farm with more than 800 rigs and also participate in other cryptocurrency projects such as Burst.
Other notable members can be found on the website : https://burstex.io/
For more information about Burstex and Team members, Kindly use the links below :
Website: https://burstex.io/
Whitepaper: https://burstex.io/wp-content/uploads/2020/03/Burstex-Whitepaper-Final.pdf
Bitcointalk ANN: https://bitcointalk.org/index.php?topic=5218386.0
Linkedin : https://www.linkedin.com/company/burstex
Twitter: https://twitter.com/Burstex_io
Facebook: https://facebook.com/burstex
WRITER DETAILS,
Bitcointalk Username : Johnson Knight
Bitcointalk Profile URL : https://bitcointalk.org/index.php?action=profile;u=2326370;sa=summary
Wallet Address : BURST-V94Z-D7U3-ANQG-6Q8XE