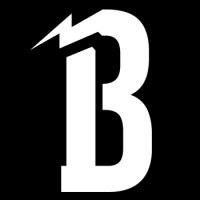 Everyday, we are witnessing the rise of several innovations from the cryptocurrency space that aims to solve the problems of modern society. These introduced innovations promotes the cryptocurrency market to the world, thus resulted to influx of people engaged in cryptocurrency and blockchain business in one way or another. Overtime, the cryptocurrency market has faced different occurrences which stired steady growth or downturn due to some certain constraints. Despite the displayed uncertainty of the cryptocurrency market, people aren't losing their interest in cryptocurrency and outlined market but exploiting every possible medium to be a part of the crypto bandwagon.
Cryptocurrency exchanges was introduced as the catalyst to facilitate easier access to the crypto market while promoting mass adoption of digital assets on a global scale. For the benefit of those unaware, crypto exchanges is basically described as an online digital platform that enables people to purchase and sell cryptocurrencies in pairs. Thus, every crypto assets in existence requires the need of crypto exchanges to facilitate swap into other choiced assets or even fiat money.
Are you a cryptocurrency enthusiasts and trader in need of a sophisticated and reliable digital assets trading platform, then Burstex is suitable for you.
Website : https://burstex.io
ABOUT BURSTEX

Burstex was built to be the world's first decentralized cryptocurrency exchange that runs on it's own blockchain named "BURST". BURST blockchain is designed by the team to be incredibly fast and secure, as well as operates with a Hard drive (HDD) that consumes low amount of energy in contrast to other blockchains that functions with processors and graphic cards, recognized to consume immense energy.
Burstex crypto exchange wasn't only built for digital assets trading but also to give traders opportunity to receive dividends from profit pool on the platform via ownership of Bex token (Burstex Trademark cryptocurrency). Thus, Burstex exchange meets the demands of modern crypto traders, while the BURST blockchain low energy demand provides ecological and economic benefits that is profitable to miners. The blockchain is scalable and mined through Proof of Capacity system. Integrated Proof of Capacity tech provides fast transactions which is unmatched by competitors in the blockchain space.
PECULIAR FEATURES OF BURSTEX
The Burstex exchange is designed to be devoid of government control, therefore users transactions remain absolutely anonymous because of Burstex decentralized structure.
Insecurity is a prevailing problem in the blockchain space, in regard to this, Burstex exchange will be developed with high tech modern security measures. Also, users are given 100 % control over their asset through released private keys.
Several cryptocurrency exchanges lack proper tools and structure to satisfy need of traders. The Burstex infrastructure will incorporate modern trading tools and systems that helps crypto traders maximize their profit from cryptocurrency trading.
Available user friendly interface that guarantees convenient navigation of the platform.
Margin trading is another interesting system made available inside Burstex. This trading feature will allow traders to make profits without limitations.
BEX TOKEN INFORMATRICS
Token Sign : BEX
Network: BURST Blockchain
Softcap: 2,000,000 USD
Hard Cap: 10,000,000
BEX for sale: 2,158,812,800
Token Price: 0.0035$
Type: Utility
Bonus: Presales - 200% , ICO - 100%
Token distribution
80% : Shareholders
19% : Team Allocation
PRIZE: 1%
Funds Allocation
50% : Marketing and Expansion
20% : Development
20% : Security and Maintanance
10% : Legal
CONCLUSION
Burstex crypto exchange have the right qualities to attract massive audience, which indicates great future ahead for this project. The aim of this project is to revamp the cryptocurrency industry and blockchain space, by providing secure, reliable and scalable medium that benefits both cryptocurrency traders and miners while mitigating convectional risk factors and losses.
For more information about Burstex and Team members, Kindly use the links below :
Website: https://burstex.io/
Whitepaper: https://www.whitepaper.org/WHITEPAPER.pdf
Bitcointalk ANN: https://bitcointalk.org/index.php?topic=5218386.0
Linkedin : https://www.linkedin.com/company/burstex
Twitter: https://twitter.com/Burstex_io
Facebook: https://facebook.com/burstex
My Bitcointalk Username : Johnson Knight
Bitcointalk Profile URL : https://bitcointalk.org/index.php?action=profile;u=2326370;sa=summary
Wallet Address : BURST-V94Z-D7U3-ANQG-6Q8XE
Text Uniqueness 100 % : https://text.ru/antiplagiat/5e69711682d60