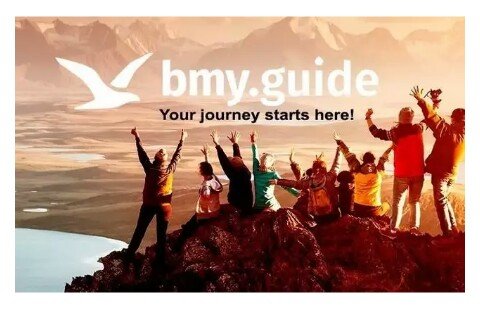 INTRODUCTION
Since the dawn of time, traveling has always been an integral aspect of mankind development and survival, enabling them to learn new cultures, values, heritage and cuisine of different traditions and continents, which promotes continuous interrelationship and knowledge acquisition. Introduction of innovative techniques and technological advancement has made traveling more easier than ever, thus travel and tourism industry is essentially one of the largest sector in the global market, even adoption of new and improved technologies will surely cause the industry to expand it's services and growth exponentially in the future.
However, with the massive success and expected increased growth of the Tourism and Travel industry, it is noticeably observed that the industry lacks the potential to establish a platform which will allow people interested in Travel and Tourism to interconnect, interact and share their individual experiences. A project recognized as Bmy.Guide has been established to provide a unique ecosystem that will satisfy the desires of individuals enthusiastic about travel and tourism.
INFORMATION ABOUT BMY.GUIDE
Apart from being unable to provide a convenient ecosystem for interaction amongst passionate travelers, the travel and tourism industry is riddled with significant amount of problems, which includes delays in payment transactions, inconveniences in booking of hotels and lodgings via online travel and tourism agencies, difficulty in locating suitable relaxation and excursion venues and so on.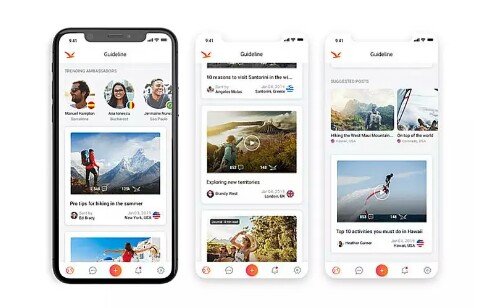 Therefore Bmy.Guide's team leveraging blockchain technology, designed the ecosystem to connect travelers and tourists worldwide, while giving out quality services to help them schedule their trips and choose their destination online effortlessly. Utilizing blockchain guarantees that Bmy.Guide platform focuses on allowing users receive access to array of tools and services related to traveling and tourism which includes hiring a guide, booking of lodgings etc, hence the platform will be devoid from third parties involvement and advertisement which may arise as inconvenience to users. Smart contracts integrated into the platform ensures that payments are fast, secure and transparent for any travel and tourism ventures unlike convectional travel online agencies, including global accessibility without evidence of language barriers makes Bmy.Guide platform extremely convenient and usable.
BENEFITS OF BMY.GUIDE PLATFORM TO USERS
Users are welcomed to an interesting environment, completely secure and genuine to enable them easily organize their travel ventures ahead of time and book lodgings when desired, all these services are offered at inexpensive rates.

Convectional travel and tourism online agencies are very unlikely to reward their users for positive contributions, whereas Bmy.Guide gives out rewards to users for publishing and sharing their informative experiences and travel contents.

Most people are searching for social platforms to connect with other individuals interested in traveling and tourism, to enable them acquire more experience and motivation. The Bmy.Guide platform is the ultimate solution responsible to help build community interaction among travelers, allows sharing of ideas and information which can be reviewed by other travelers and tourists enthusiasts.

Currently, there are more than 300,000 hotels and 7 million venues, restaurants, pubs and so on, Bmy.Guide platform will ensure that users discover amazing places and activities without hassles, relatively providing access to these services, venues and activities via payment in the native currency named GUIDE token.
GUIDE TOKEN
GUIDE token is the trademark currency of the Bmy.Guide platform. This token enables users to obtain direct access to services and tools related to travel and tourism found inside the platform, thus cost of services will be inexpensive because it eliminates the requirements of intermediaries and ensure users are capable of transferring funds, pay for goods and services in convenience.
GUIDE token is developed on Ethereum blockchain, complies to ERC20 standard and 10,000,000 tokens will be available at time of listing where 60% will be released for sale to the public.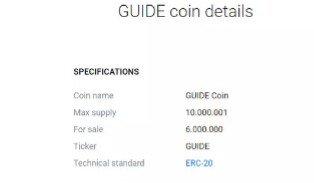 FINAL THOUGHT
Bmy.Guide will gain massive exposure in the Travel and Tourism industry because it's advanced features and tools are targeted to help the tourists and travelers worldwide easily discover fresh and active excursion venues, hotels, restaurants and much more. The solutions provided by Bmy.Guide existence is unrivaled and completely unique, thus people interested in travels and tourism are assured to be satisfied by services and tools encountered inside the platform.
Kindly get more details using the links provided below :
Website: https://ico.bmy.guide/
ANN Thread: https://bitcointalk.org/index.php?topic=5209203
Whitepaper: https://cdn.bmy.guide/resources/ico/assets/ico_bmy-guide_white_paper.pdf?v=1
Telegram: https://t.me/bmyguide
Twitter: https://twitter.com/bMy_Guide
Facebook:https://www.facebook.com/bmyguide
Medium: https://medium.com/@bmyguide
My Bitcointalk Username : Johnson Knight
Bitcointalk Profile URL : https://bitcointalk.org/index.php?action=profile;u=2326370;sa=summary
Wallet Address : 0x56D391aD6C5Fe4b4faee3FCF9C7D32D9BD2feeCA