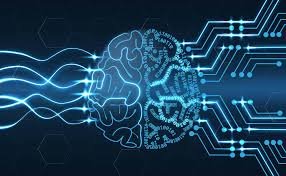 Cryptocurrency is recognized as digitized money or virtual currency that can be used for performing borderless transactions and payments on digital platforms. These token money has become a rising trend in today's society, thus establishing inflation free economy that gives creative means for various companies to grow as well empower people to surpass government control on monetary transactions.
Moreover, cryptocurrency attributes which includes transparency, decentralization, security and so on are beneficial necessity in this era of digitalized market. Due to this continuous growth in cryptocurrency, people are diverting into different business connected with virtual currency, in hopes of making big profits without regulations. However, humans are predisposed to making decisions based on the result of their personal emotions and biases, which pose as limitation factors in actualizing goals of making huge profits from cryptocurrency related enterprise or business.
Developers and researchers have started promoting Artificial Intelligence (AI) technology as the suitable solution to the issue of decision making in business. AI operate as the brain that carryout analytics and decision making based on data collected, thus humans are not disciplined as machines in relation to decision making. AI integrated with cryptocurrency ensures complete elimination of guesswork, errors and thinking, as well calculates every inch of risk existing within concerned business, which offers properly designed entry and exit conditions in crypto business that generates maximum rewards.
Currently, Bitcurate project allow investors to explore the benefits of AI and cryptocurrency in complete sync, significantly helps in financial development through unbiased decision making.

ABOUT BITCURATE
Bitcurate was developed by talented persons to function as a predictive data analysis platform for virtual currencies that improve decision making through real time data insights powered by AI and Sentiment Analysis. This cryptocurrency market intelligence ecosystem will help interested persons obtain access to variety of data sources such as analysis, machine learning and language processing which generates accurate live insights on various digital currencies to facilitate easier data driven investment strategies.
Today, the market is highly disrupted which creates challenges for investors to acquire accurate data essential to make calculated decisions. However, Bitcurate exist with wide range of mechanisms that makes access to cryptocurrency market data easy and convenient.
The platform is developed with a dashboard that enables investors to select, monitor and generate information on cryptocurrencies. Bitcurate also accumulates data from different sources such as exchange APIs, financial tools, chats , social media outlets and other crypto forums, that is streamlined into accurate intelligence necessary for profitable investment decisions.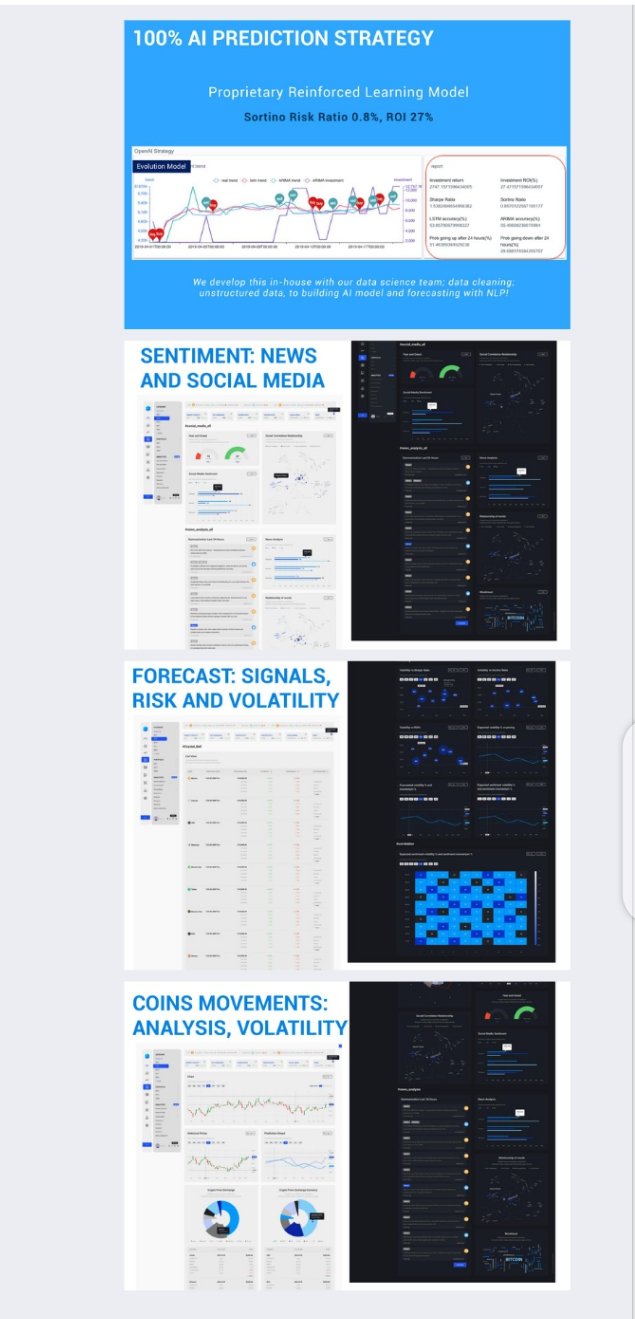 As stated earlier, Bitcurate also function on Sentiment analysis which indicates that millions of data sources or points are highly monitored and analyzed by Bitcurate advanced Sentiment analysis instrument. This tool was integrated inside Bitcurate platform because the developers believes that 90 percent of movement in digital currency is powered by sentiments. Thus, investors can receive unlimited access to real time exchange rate and sentiment score on virtual currencies at generated 86 percent accuracy.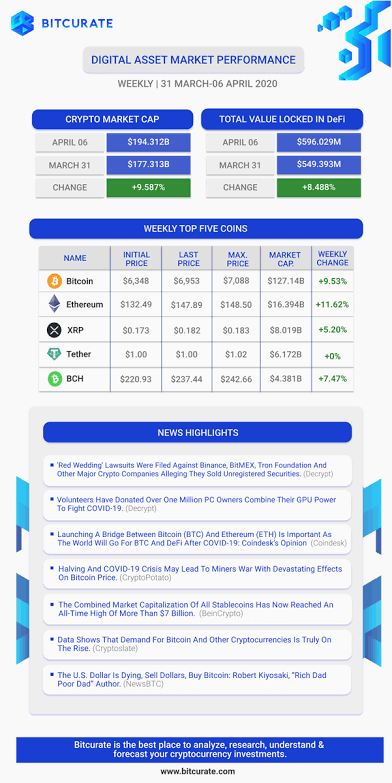 BITCURATE TOKEN
The Bitcurate trademark token is called BTCR and made available with total supply of 9 million tokens minted. An auction mechanism will be used to allocate BTCR tokens to various global communities that meet up with regulatory and compliance requirements, which guarantees no extra creation of extra token and eliminates chances of additional liquidation. BTCR token can be used to pay for services obtained within Bitcurate platform.
CONCLUSION
Bitcurate is a great project that offers incredible opportunity for investors to capitalize on any market trend and make huge gains through decision making acquired from real time data driven by unbiased AI and Sentiment analysis. This platform is highly beneficial to the cryptocurrency community and I suggest readers to learn more about this platform by using the official links.
Website : https://bitcurate.com/
Telegram : https://t.me/bitcuratecommunity
Twitter : https://twitter.com/bitcurate
Reddit : https://www.reddit.com/r/Bitcurate/
Linkedin : https://www.linkedin.com/company/bitcurate/
Facebook : https://www.facebook.com/bitcurate/
WRITER DETAILS,
Bitcointalk Username : Johnson Knight
Bitcointalk Profile URL : https://bitcointalk.org/index.php?action=profile;u=2326370;sa=summary
Wallet Address : 0x56D391aD6C5Fe4b4faee3FCF9C7D32D9BD2feeCA