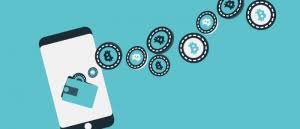 A cryptocurrency wallet is described as a software program designed to store private and public keys while fully interoperable with multiple blockchain to allow users send and receive digital currencies as well as track their balance. Cryptocurrency enthusiasts can easily use any digital currencies and make transactions through a digital wallet.
Anyone can easily obtain ownership over a wallet through a private key (secret code associated with public address). The private key enables users to unlock their wallet to easily spend their coin and perform transactions across blockchains. Therefore, users should never share their private keys with anyone.
Today, lots of individuals use cryptocurrency wallets, however some don't have proper understanding about how digital wallets work. Essentially, cryptocurrency isn't stored in a wallet instead stored on a digital currency's blockchain. Cryptocurrency wallets is designed to interact with blockchain, thus wallets only stores addresses not digital currencies.
There are various types of wallets worldwide and users are advised to choose a favorable crypto wallet based on it's impressive features and capabilities. In regard to this, I want to introduce my readers to Sapien wallet.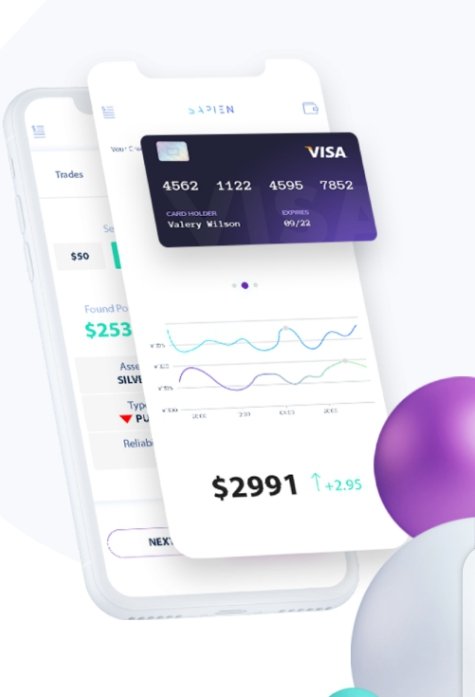 ABOUT SAPIEN WALLET
Sapien wallet is created as a user friendly and decentralized cryptocurrency light wallet. The wallet accumulates post transactional data from users in form of ratings and reviews, which will be kept in a decentralized web of network to eliminate manipulation and prevent bias, thus maintains transparency and credibility of the network.
The Founders of Sapien Wallet aims to promote global adoption of cryptocurrencies, while building a trusted relationship between their users and wallet's rating based on collected post transactional data.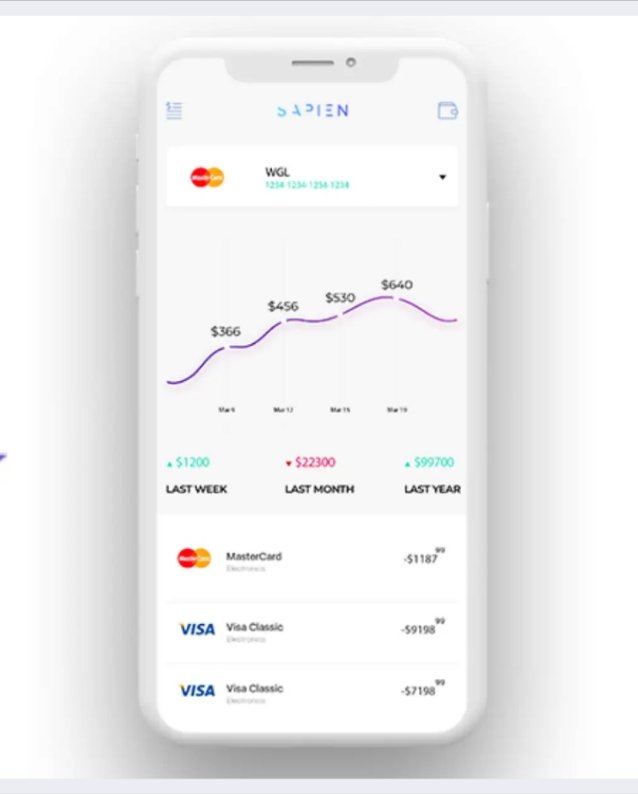 PECULIAR FEATURES OF SAPIEN WALLET
FAST AND EASY
Using Sapien wallet, customers can perform instant transfer of funds to anyone worldwide without limitations.

COMPLETE PRIVACY
Sapien wallet is fully decentralized and protected through involvement of blockchain technology in the wallet's development. Therefore, user's data remain private and transactions anonymous without control from a central entity such as countries government or third parties.

FRIENDLY INTERFACE
The Sapien wallet interface will be non complex and user-friendly with incredible capabilities for easy navigation and use by clients globally.

NO KYC POLICY
To be part of Sapien network and obtain access to the services available, does not require customers to render their personal documents or data.

GOOD SECURITY
The security principle of Sapien Wallet is simple to understand. As long as users maintain their private key to themselves, there is no need to bother about their account being compromised.

TRANSACTION FEES
Convectional banks charge their users heavy fees on transactions. However, blockchain technology provide capability for cryptocurrency users to perform borderless transactions at low cost commissions, thus enables users via cryptocurrency wallet save up on their crypto assets.
FINAL THOUGHT
Digital wallet is created to be immensely useful in transactions and management of crypto assets. Sapien wallets gives interested cryptocurrency users benefits observed in other existing wallets. Fortunately, new features implemented within the wallet framework by team developers gives the wallet edge over competitors in the crypto sphere. If you are interested in understanding more about Sapien wallet, obtain more information by using the official links below :
Website : https://sapienwallet.com/
Telegram : https://t.me/sapien_bounty
Twitter : https://twitter.com/RatingHuman
Instagram : https://www.instagram.com/sapien.wallet
Medium : https://medium.com/@sapien.wallet
Linkedin : https://www.linkedin.com/company/34669011/
WRITER DETAILS,
Bitcointalk Username : Johnson Knight
Bitcointalk Profile URL : https://bitcointalk.org/index.php?action=profile;u=2326370;sa=summary
Wallet Address : 0x56D391aD6C5Fe4b4faee3FCF9C7D32D9BD2feeCA
Telegram username : @crimson_osito