Auch PCs und Laptops können manchmal Schlafstörungen haben und ungewollt aus dem Sleep-Modus aufwachen und nicht mehr einschlafen.
Folgendes Problem: Mein Lappy leidet an Schlafstörungen und wacht immer wieder unerwartet aus dem Energiesparmodus auf und kann dann nicht mehr einschlafen.
Dank des modernen Power-Managements und der Instant-On-Funktion kann man heutzutage PCs, Laptops und Tablets wie ein Smartphone schnell ein- und ausschalten, ohne das Gerät immer wieder komplett herunterfahren zu müssen.
Dabei wird der PC in einen Schlaf- bzw. stromsparenden Ruhezustand (Hibernate-Modus) versetzt.
Vorteil ist, dass man dann immer an der selben Stelle weiterarbeiten kann, wo man den PC verlassen hat und ihn nicht ständig hinauf und herunterfahren muss.
Doch auch PCs können manchmal an Schlafstörungen leiden, wie mein Lappy, der ständig in der Nacht aus dem Schlafmodus aufgewacht ist und dann nicht mehr einschlafen konnte. Armer Lappy.
Doch es gibt eine Lösung für das Problem. Eine erweiterte Energie-Einstellung verhindert, dass der Laptop für Windows Updates oder andere wichtige Routinearbeiten aufgeweckt wird:
"Allow wake timers" für den aktuellen Power-Plan deaktivieren
Startmenü > Einstellungen öffnen
System
Netzbetrieb & Energiesparen (Power & Sleep)
Zusätzliche Energieeinstellungen (Additional power settings)
Energiespareinstellungen ändern (Change plan settings)
Erweiterte Energieeinstellungen ändern (Change advanced power settings)
Energiesparen > Zeitgeber zur Aktivierung zulassen (Sleep > Allow wake timers)
Sowohl für "Auf Akku" (On battery) als auch "Netzbetrieb" (Plugged In) deaktivieren
Jetzt sollte euer Lappy in der Nacht nicht mehr aufwachen und ruhig schlafen können :)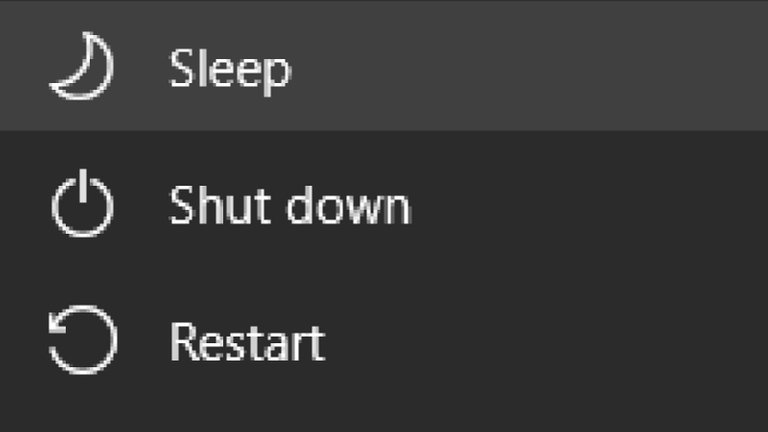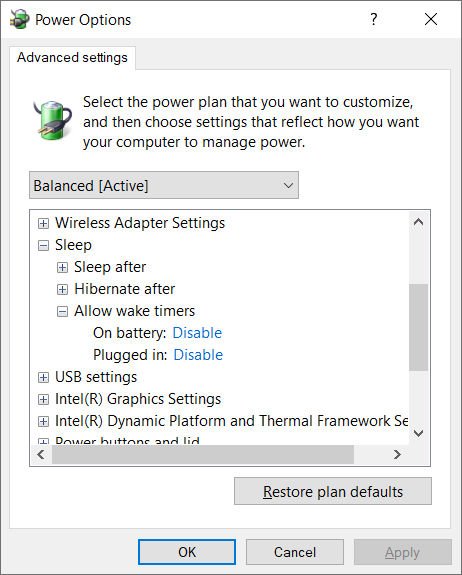 English
Even PCs and laptops can sometimes have sleep disorders and wake up from sleep mode and cannot not fall asleep again.
Here's the problem: My lappy suffers from insomnia and keeps waking up unexpectedly from sleep mode and then can't fall asleep again.
Thanks to modern power management and the instant-on function, today's PCs, laptops and tablets can be quickly switched on and off like a smartphone without having to shut down the device completely again and again.
This puts the PC into a sleep or power-saving Hibernate mode.
The advantage is that you can then always continue working at the same place where you left the PC and don't have to shutdown and restart your PC all the time.
But even PCs can sometimes suffer from sleep disorders, like my lappy, which constantly woke up from sleep mode during the night and then couldn't fall asleep again. Poor Lappy.
But there is a solution to the problem. An advanced power setting prevents your laptop from waking up for Windows updates or other important scheduled tasks:
Disable "Allow wake timers" for the current power plan
Start menu > Open Settings
System
Power & Sleep
Additional power settings
Change plan settings
Change advanced power settings
Sleep > Allow wake timers
Disable both On battery and Plugged In
Now your lappy should not wake up in the night and be able to sleep calmly :)
Source
[1] Blog post: Windows 10 Insomnia Fix: Laptop wacht unerwartet aus dem Schlafmodus auf beheben
Live your Secrets and Hive Prosper 🍯
xx Viki @vikisecrets