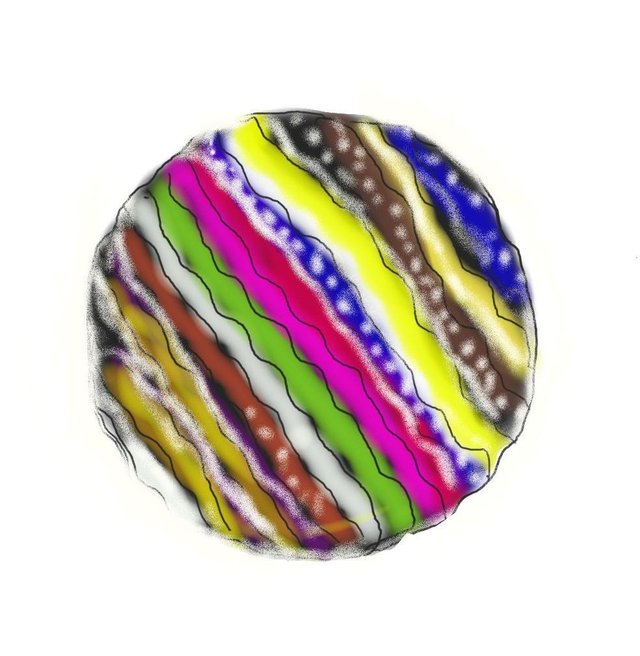 Creativity at its peak as it always brightens up with new techniques,concepts and initiatives. With the knowledge and good perception about art,anything can be represented on anything depicting different things.
This medium is on abstract painting designed with S-Pen on S-note. This abstract can explain different meanings at different times.
To the creation of this piece, i made it to explain the nature of life and show how it moves smoothly atimes and some other time get rough.no condition is perfect in life.
Procedure
I made use of my Phone Infinix Note 4 Pro ,the S-Pen to make my strokes and apply colours to the parts desired. It all as a result of self creativity.
The knowledge of creativity in art can never be reduced as there is more to do and depict so many things.
With love,I will appreciate your support and love through votes/comments/resteems