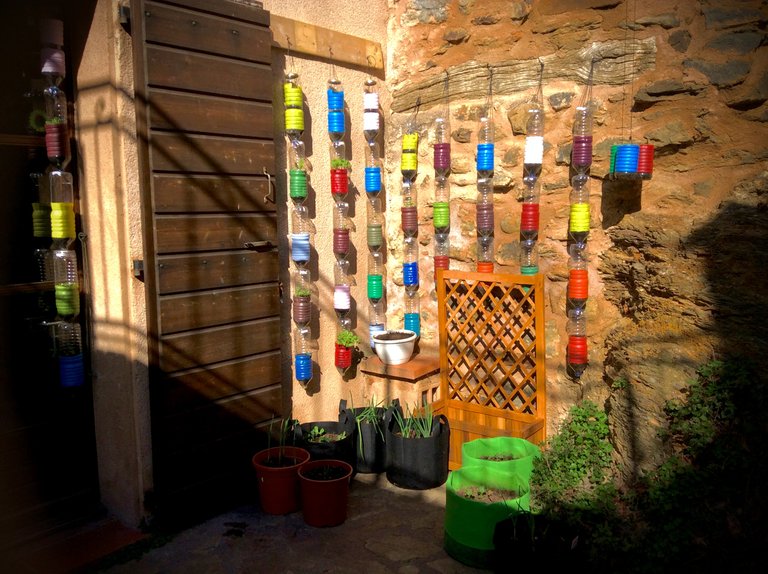 In the last few weeks I have created 35 spaces for plants using upcycled water bottles in the south facing corner of our courtyard, on walls which were previously being used for nothing at all.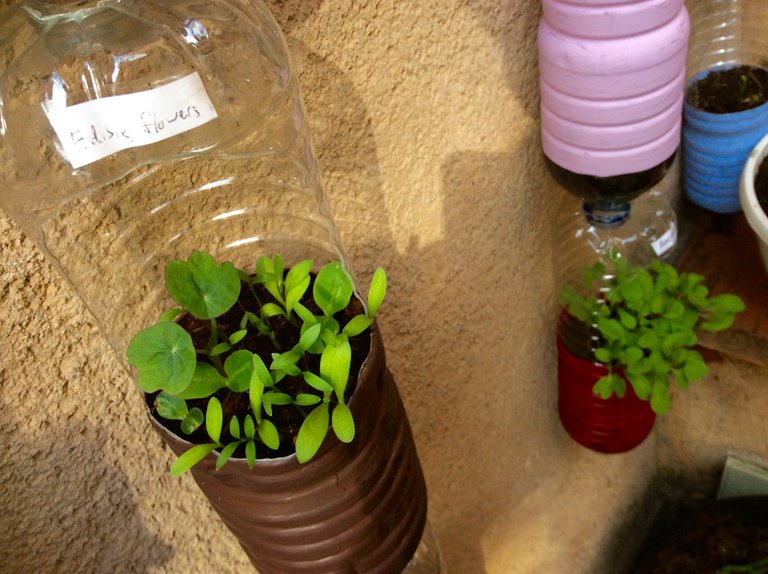 The rest of the patio is still taking shape as I am working with the sun, tending first to the areas which get the most, always making sure to use recycled plastic from our everyday life, ideally multiple times in multiple ways.
For example I used a bunch of different bottles (cut in half) for sprouting onions & garlic a month ago...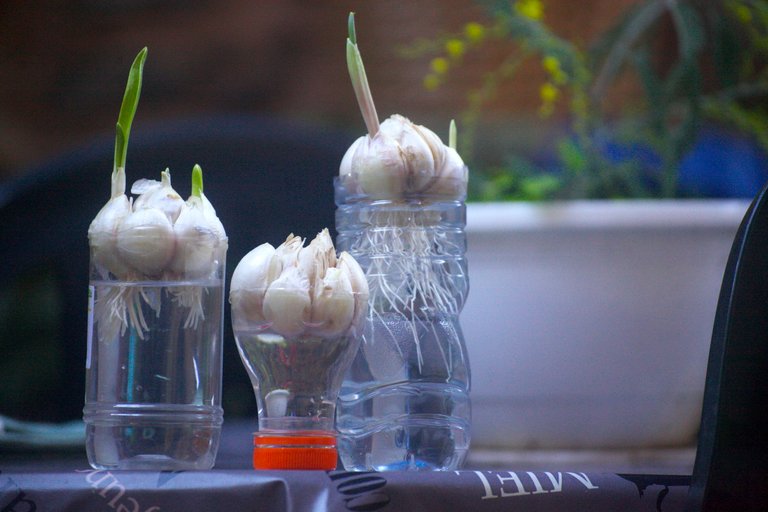 Not wanting to throw them away I have turned them all into 'hanging baskets'.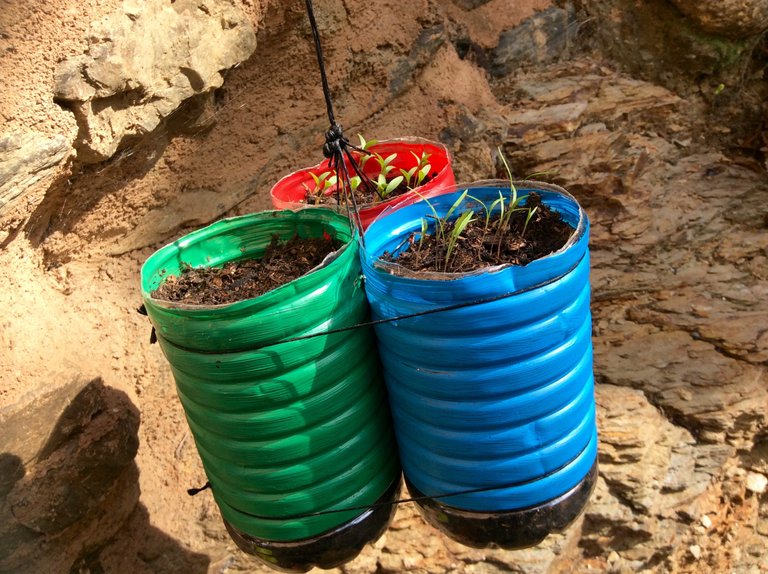 Here you can see how the sun penetrates into just one part of the courtyard at this time of year.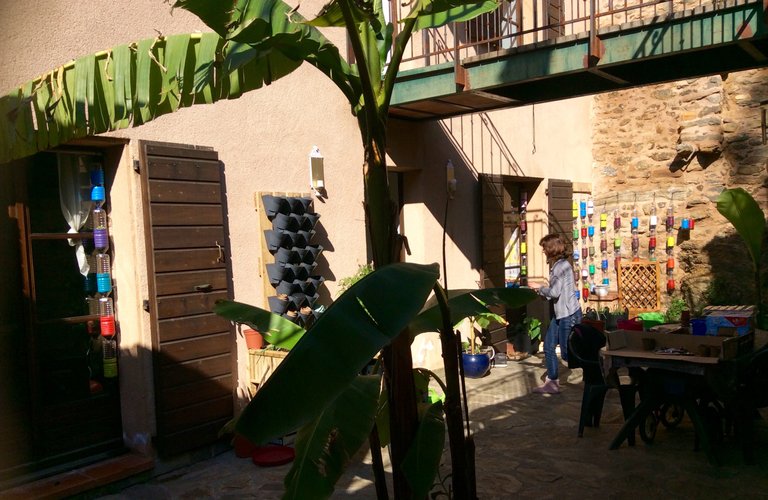 Our banana trees haven't looked the same since that snow & intense rain a month ago. Am certain they had never experienced snow before this moment.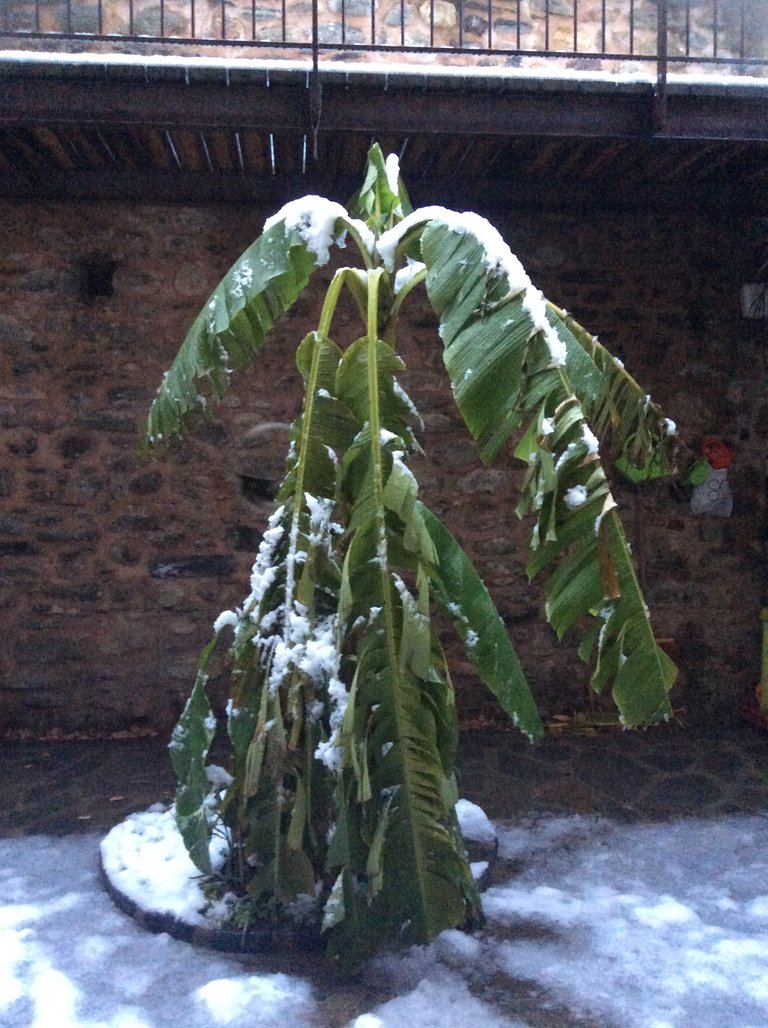 I say blame it on global warming ;)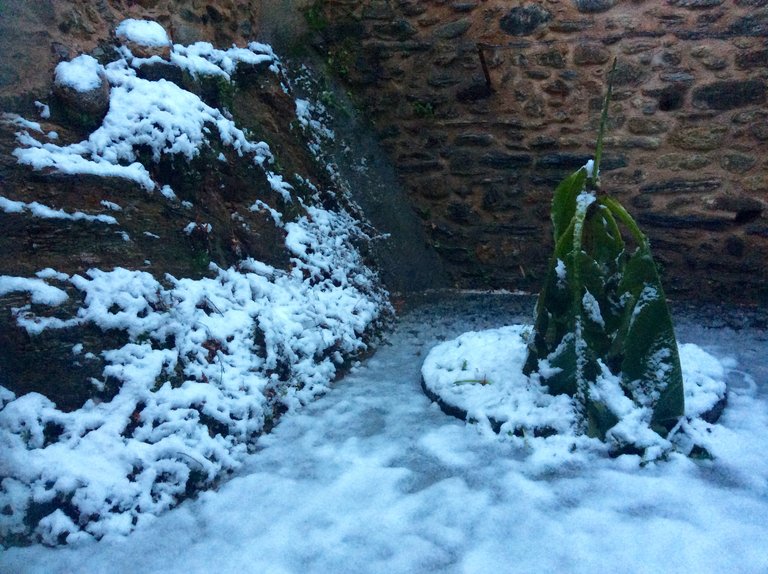 We have been really enjoying the 'grow table' next to the front door, in which we put shallots, radishes and edible flowers at the front.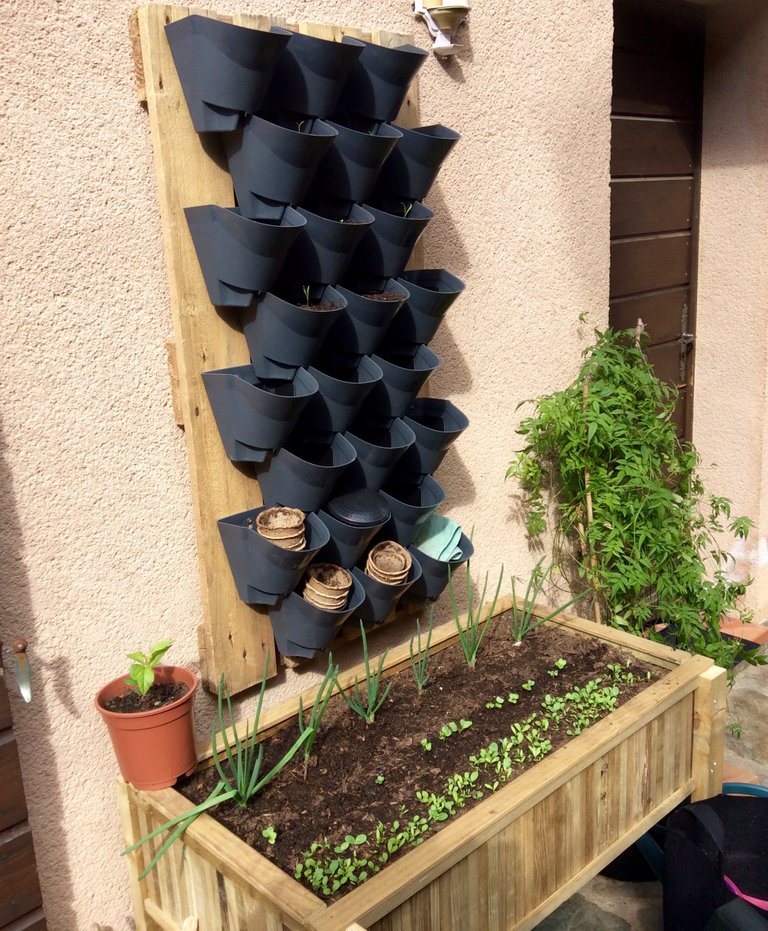 As you can see, the kids' first ever row of radishes didn't go all that well, with quite a few gaps in there, but that's what this table is all about! Learning something important the fun way.
This is Esteban & Luna one month ago.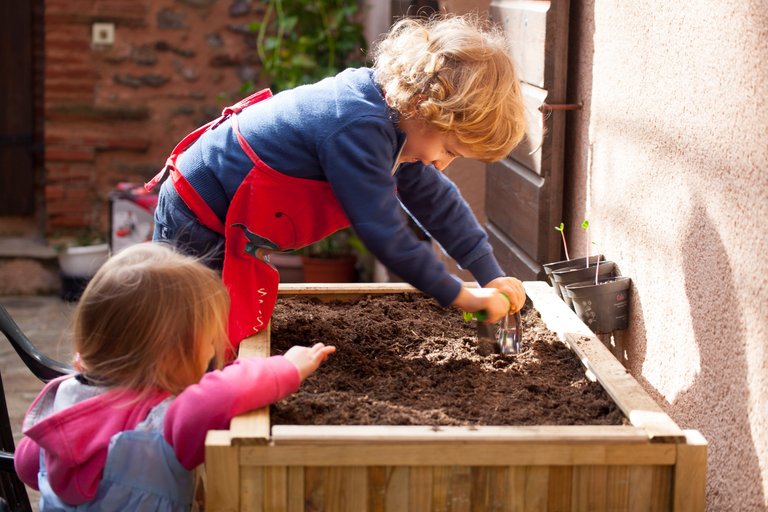 Today I started filling up the pro system with spinach, lettuce and herbs, leaving the outer pots for strawberries which we have pre-ordered from a local organic producer.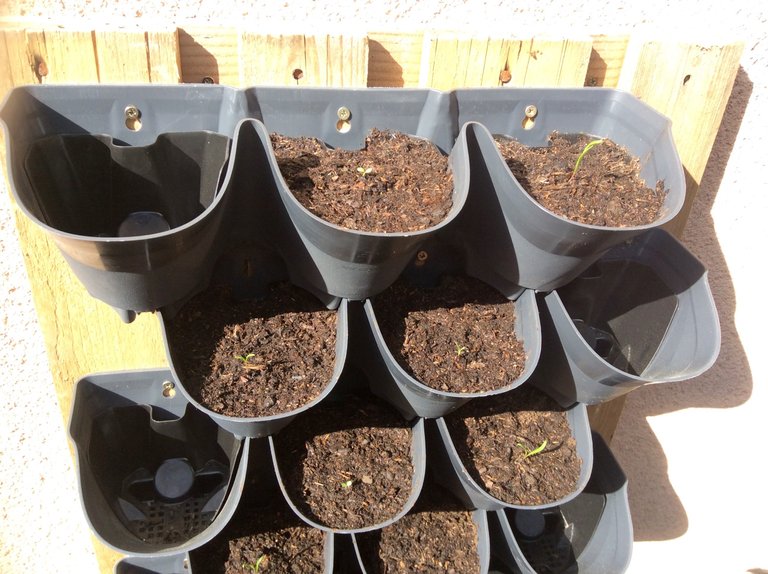 Current ground action includes:
These sweet peas which I intend to grow up a wall.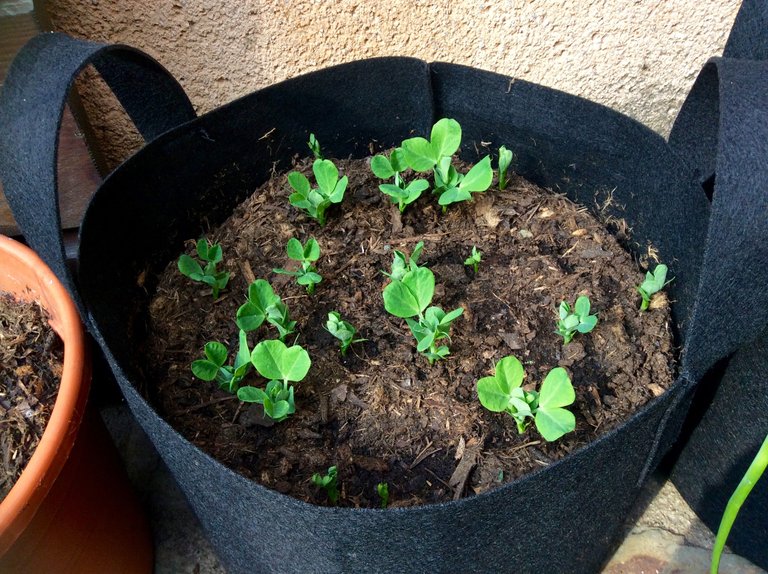 These potatoes which today I filled up with a bit more soil and rolled the container sides upward. I will continue adding soil in this manner till I can roll the container sides up no more. Great design.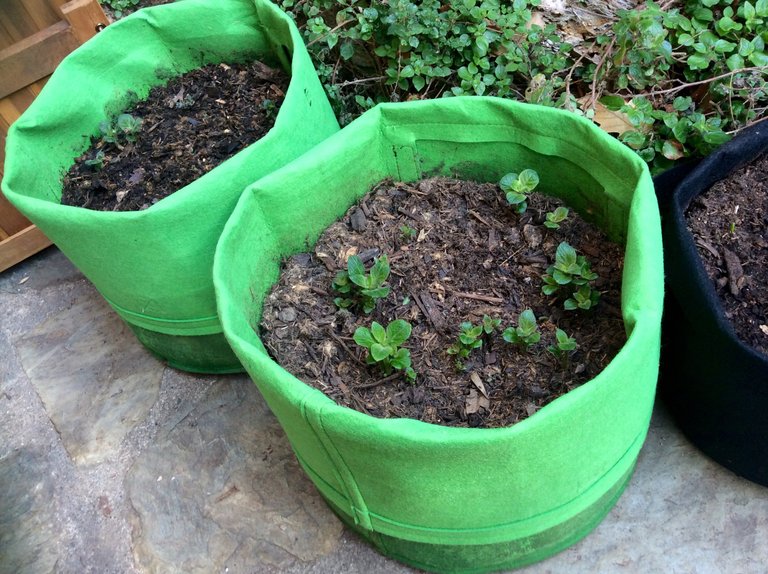 These broad beans made their appearance a few days ago. Don't they look beauitful?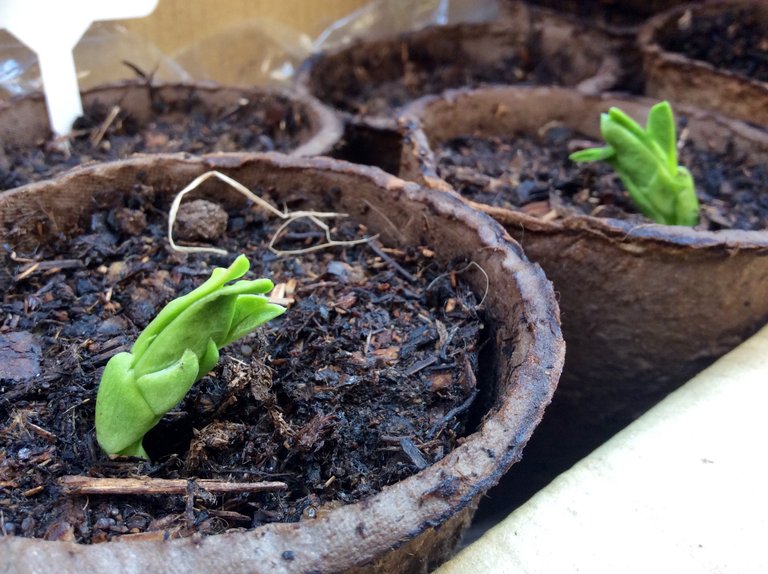 Very excited too about these nine lemon trees which will stay in pots till we have land for them to grow their roots into. My vitamin C buddies :)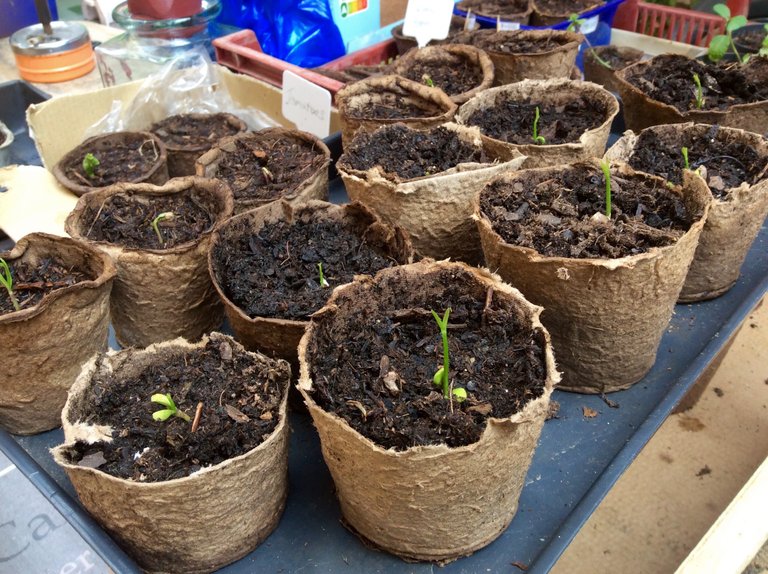 The small piece of land we do have is just a temporary playground, developing at its own pace, a five minute walk from our home.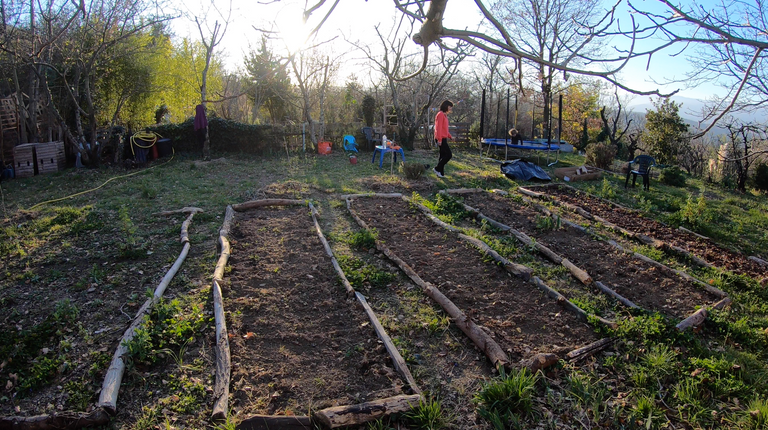 A few days ago we bought a trampoline for the kids and I feel such a sense of satisfaction watching them enjoy it.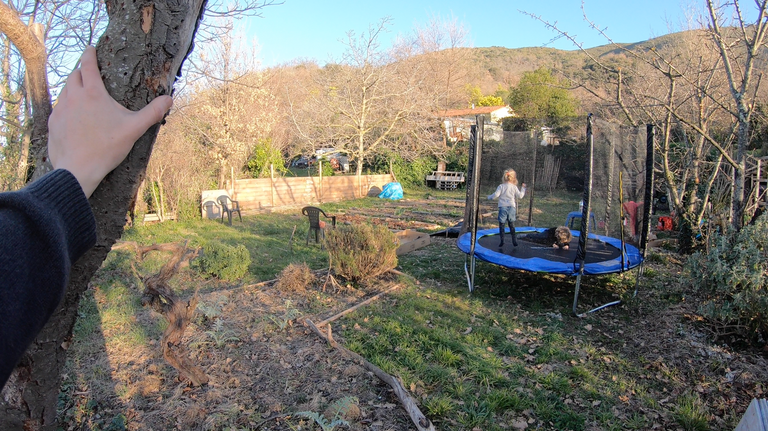 Money well spent.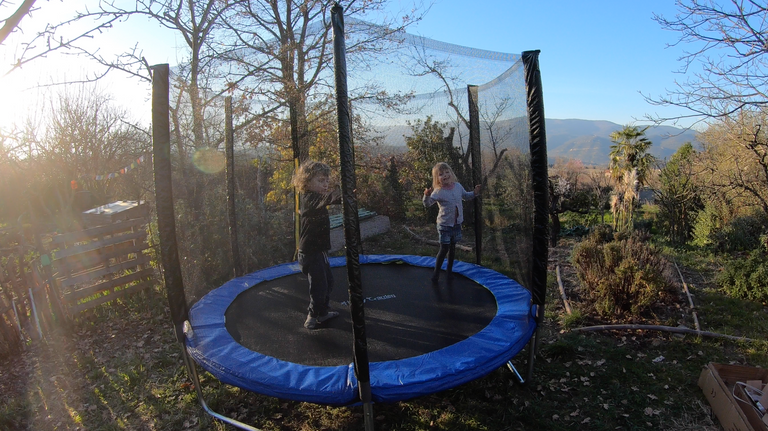 Unlike the bottle project which was time well spent.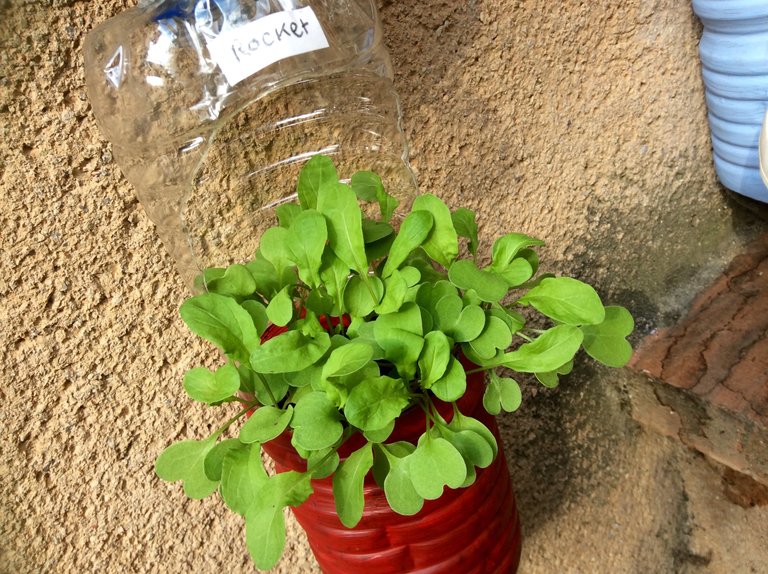 Over and out for now.
He was a London based filmmaker until he sold everything and set out on a barefoot journey around the world, currently based in the south of France.

He is travelling with his partner & two children and with no bank account he has been living on crypto for over two years.

Sam supports @naturalmedicine because they are seeking to help us in ways which go far beyond money. Please come and join us on Discord

All content created for this account is 100% original (unless otherwise stated), produced by @samstonehill who invites you to use & share freely as you wish.

All non original photo sources can be found by clicking on the image