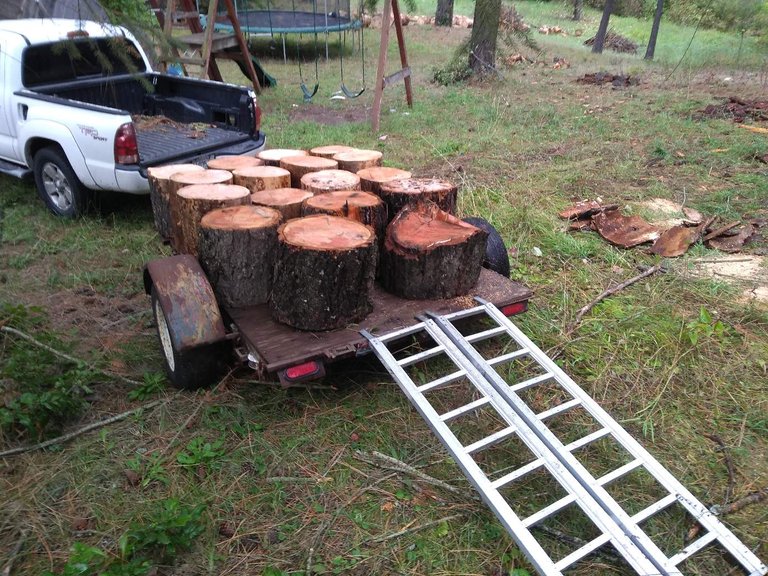 It only takes me a little too long to rectify my rectal cranial inversion most times, but this is an instance where I headed it off before full insertion. I had been splitting the rounds where I cut them, then tossing the wood into the bed of my truck, hauling it into the yard, emptying the truck, then stacking the wood. Now I have woken up and remembered that my trailer sits lower and my ramp works perfect to roll the rounds up.
The ramp works perfect for both loading and unloading the rounds. A good push and the rounds roll out away from the trailer. The rounds are now next to the wood pile so when I split them it is only feet away to stack.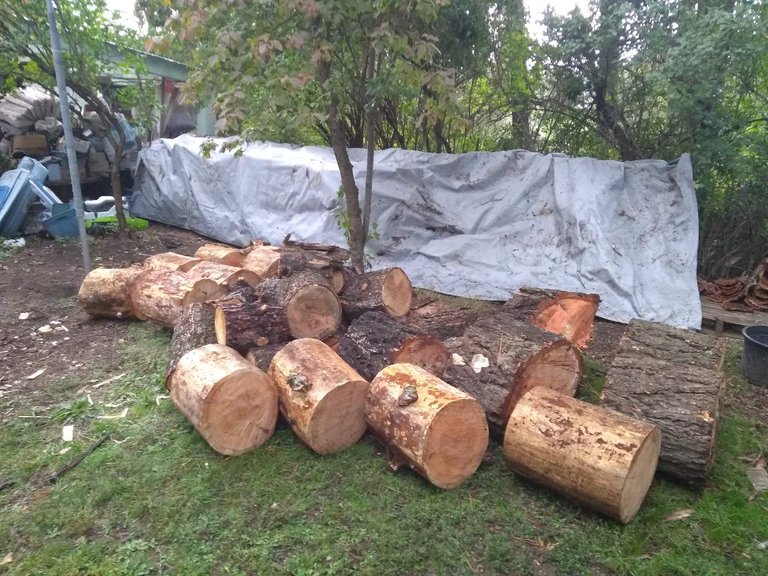 The 2 Fir trees have been moved and now the Pine trees are next. I may need to split and stack the Fir before moving the Pine so there is enough room. Hopefully my elbow is able to handle the splitting.
Posted using Partiko Android