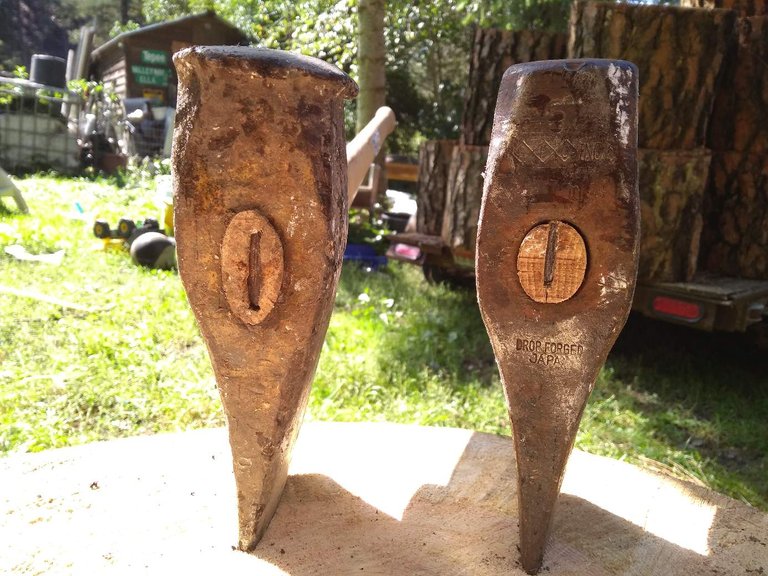 MY PRECIOUSES!!!!
These are the tools with which I abuse myself. Though can one consider it abuse when I am willing?
Both of my splitting mauls are antique heads. I can't even guess at an age, they are just old. You can tell they are old by their shape, weight, and abuse level. My primary, the one on the left, received a new handle a couple weeks ago and today the right one got its new stick.
SFC Inc likely stands for Sumitomo Forestry Co out of Japan. The nicer of the 2 maul heads has markings while my primary is devoid of any markings. The only references I find online is regarding Sumitomo.
I gave it a hit with the wire wheel to expose the markings better.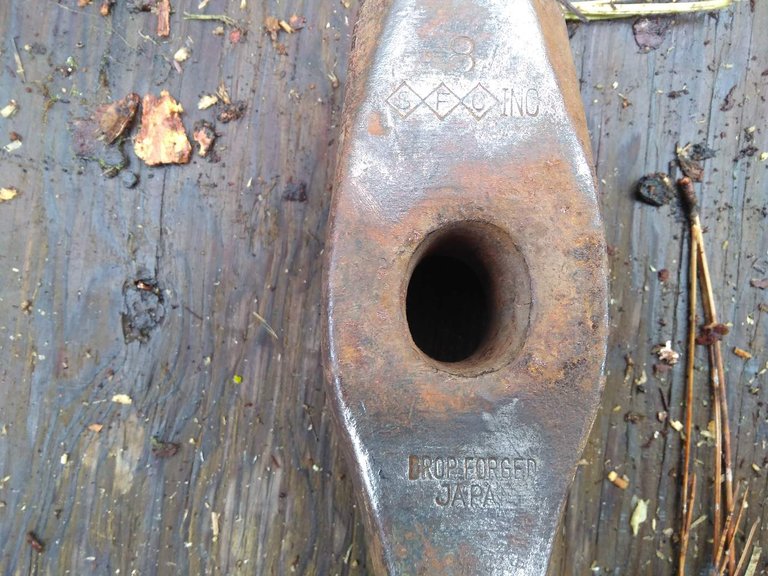 My main splitting wedges in all their glory. The top one is a newer US made, the longest is not marked, and the middle is a Weco 5lb Japanese forged wedge. My primary is the longest as it gives the best penetration bit I regularly stack them in tough splitting wood.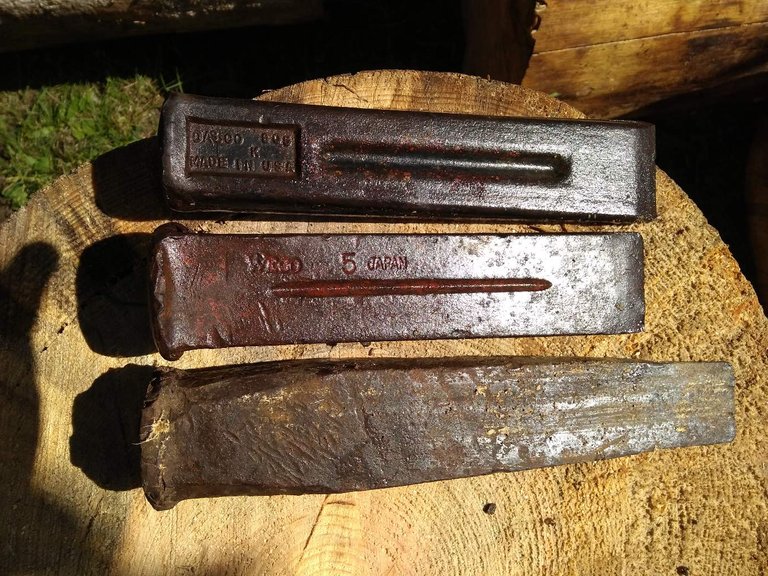 My primary on the right has an issue I've been meaning to remedy so I don't hurt myself. As a kid while splitting wood with a wedge and sledge I hit the mushroomed head of the wedge on the edge and a piece of metal shot into my shin, hit the bone, and traveled up a bit. Not something I want to recreate!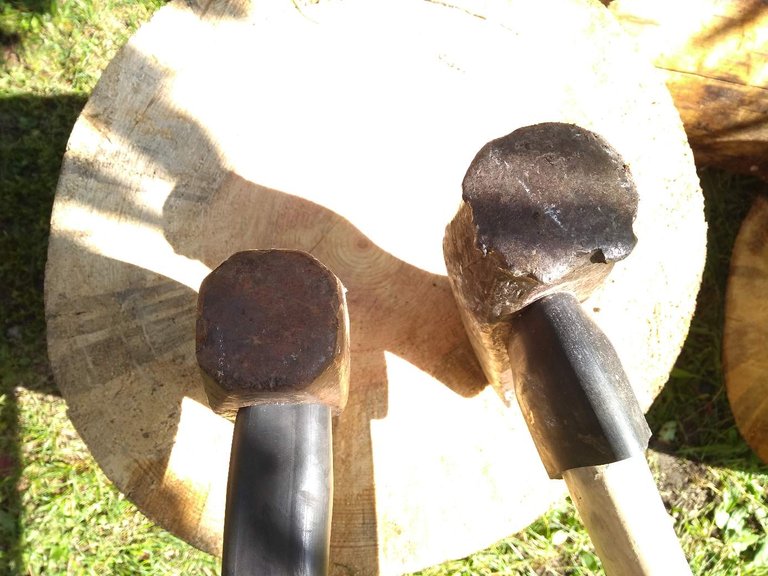 Rubber guards are WELL worth the cost when the save the handle from a potentially devastating impact. I am now using them after having snapped my primaries handle after FAR too many misses or off hits chunked the handle.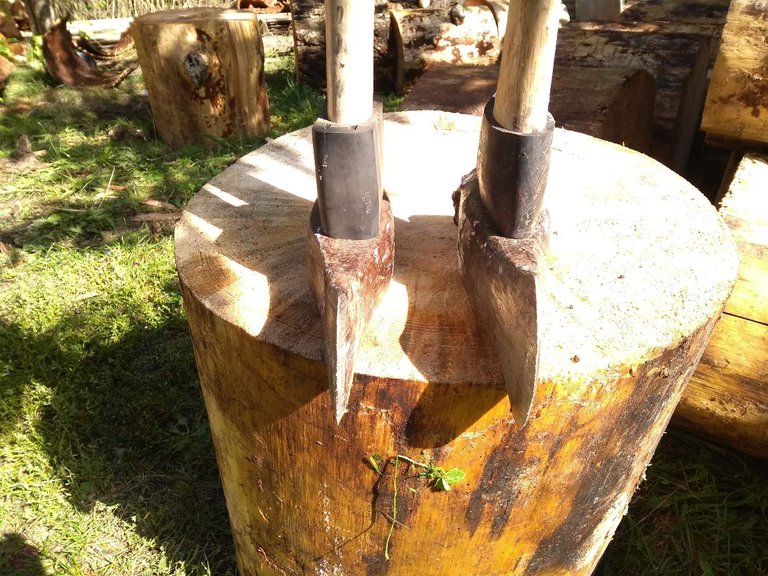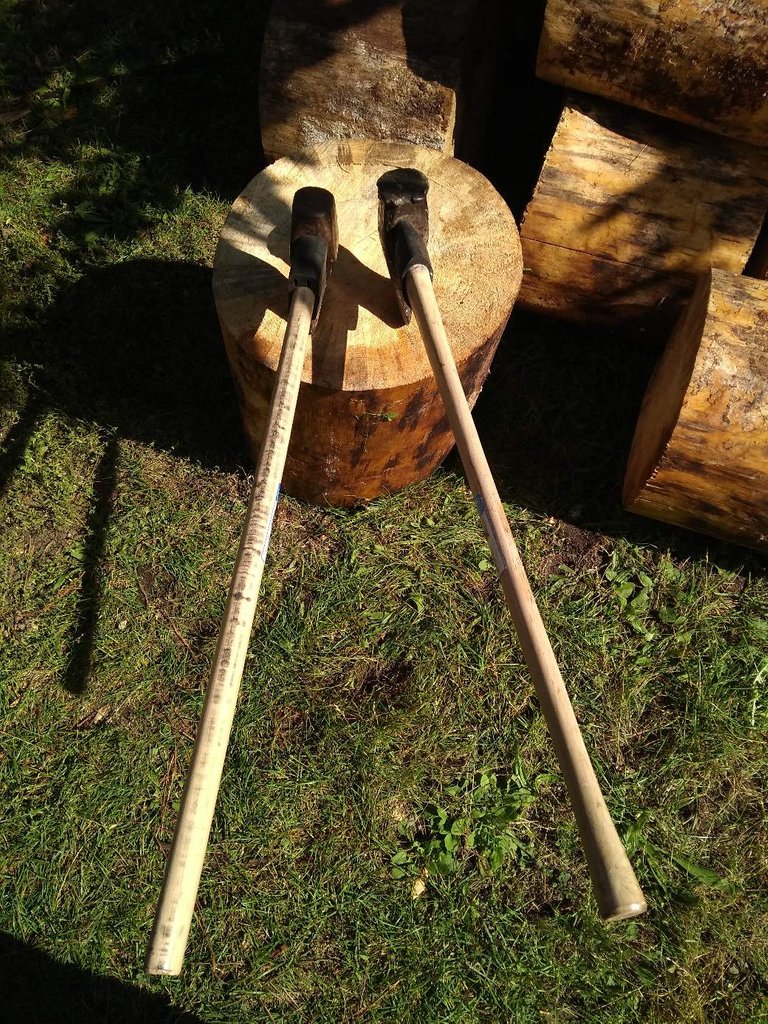 At the store this morning I saw the Stihl brand of splitting maul (6lb) costs $100!?! Seriously what the hell??
I will take my antiques any day!
Posted using Partiko Android