Today is October 4th 2021.
This weekend was my birthday, and I was with my Dad. We went on the ferry to Sunshine coast. The island we went to was Gibson.

I performed a Science experiment. I poured cold water into a glass and let it sit in a warm room for a few minutes. I saw water outside of the cup. The cold water cools the air surrounding the cup and water forms on the cup. This produces is known as condensation.
It was nice sunny fall day. My Mom and I went scootering through Kitsilano to Jericho Beach. I went to the playground there.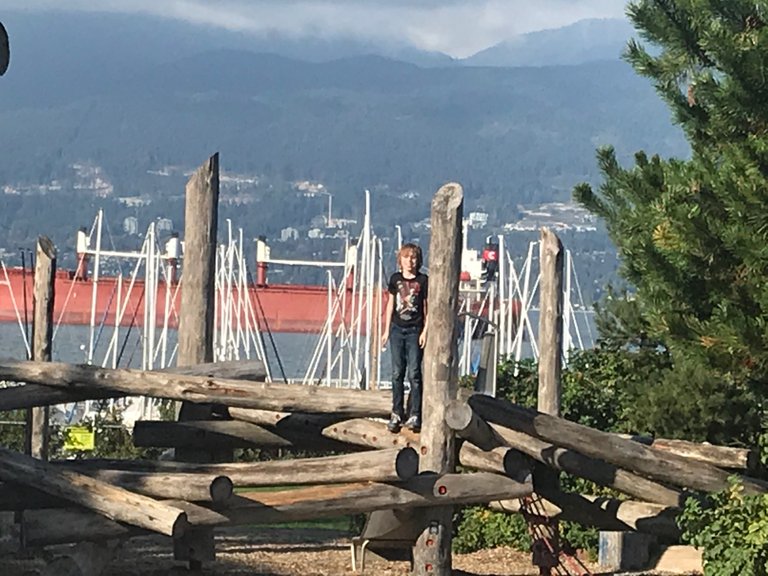 I am reading Diary of a Wimpy Kid, Dog Days. I am on page 37.