In early April this year, after the Yuchen Sun takeover of Steem I began liquidating my entire Steem holdings into BTC (best decision ever!)
At that time I also took the opportunity of a very high Hive price to sell my 1100 liquid Hive to BTC (0.1164725 BTC to be exact).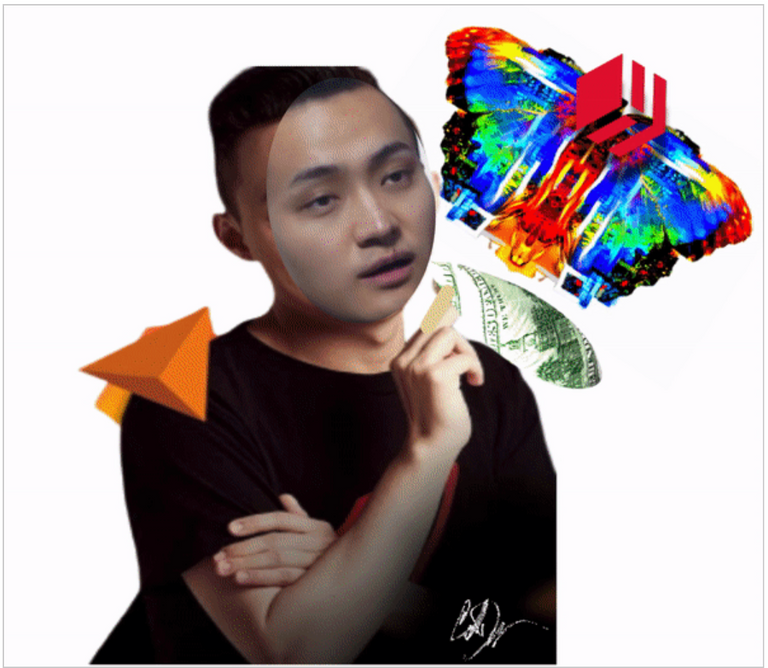 [I just bought the NFT full .gif of this artwork from NFT Showroom.]
I always felt a bit guilty about this as #HiveismyWorld (thanks @cryptographic for the Hashtag) and my investment in it is much more than financial.
It started out just as a place where I could blog without censorship and own my content.
I still do that using @peakd for desktop and @ecency for mobile.
After almost 3 years Hive has become an important community to me where:
I've made many friends from all over the world and the political spectrum;
I debate the issues of the day in a civilised environment not available anywhere else online;
where I game on @splinterlands and invest in promising indie games such as @exodegame;
where I buy art on @nftshowroom;
where I've obtained a good percentage of the signups to @jpbliberty's #cryptoclassaction against Facebook & Google's ban on crypto ads;
where I follow and discuss finance on @leofinance;
where I can be a geek on @stemgeeks ;
where I discover information hidden by the mainstream media on @informationwar and from other users;
where I advertise things I have for sale on @hivelist; and
where I've now become a witness.
In celebration of 2021 and all the great things Hive has given me I decided to sell that 0.1164725 BTC and buy Hive with it.
I have written this whole post while waiting for my BTC transfer (with $5.60 transfer fee) from my wallet to Bittrex to complete, which just demonstrates one of the big advantages of Hive - fast, fee-less transactions.
I have now bought 27,877.865 Hive for that 0.1164725 BTC.
This is a 25x return on the 1100 Hive I sold in April.
On Hive Power Up Day 1 Jan 2021 I'll be powering up this 27,877.865 Hive to take my main account to almost Orca status (and my overall Hive stake to well into Orca territory).
---
If you've got this far I want to reveal some "inside" information about how our plans for the #cryptoclassaction may boost Hive's currently languishing price.
I am close to getting the Judge to certify that I have a prima facie case against Facebook & Google for cartel conduct.
Once I get this I should be able to get a "No adverse costs order" so I can continue the lawsuit without the risk of having to pay millions in legal costs.
I will also be in a good position to get an interim injunction forcing Facebook and Google to stop banning crypto ads (they still are).
If this happens, Hive and other cryptos that compete directly with Facebook and Google's core products will be able advertise again.
Offering disenchanted Facebook users the chance to earn on their content and interact in a civilised environment where they are not being manipulated by algorithms should be attractive.
Hopefully someone with great marketing experience will put together a crowdfunded campaign to advertise Hive on Facebook. @jerrybanfield's campaign in 2017 and early 2018 was super effective and pushed the Steem price to $6! Hive can get there again.
I'm also seeking Court orders for free advertising on Facebook and Google for crypto projects like Hive.
Imagine what can be done for Hive with that!
---
Please vote for my Hive witness. (KeyChain or HiveSigner)