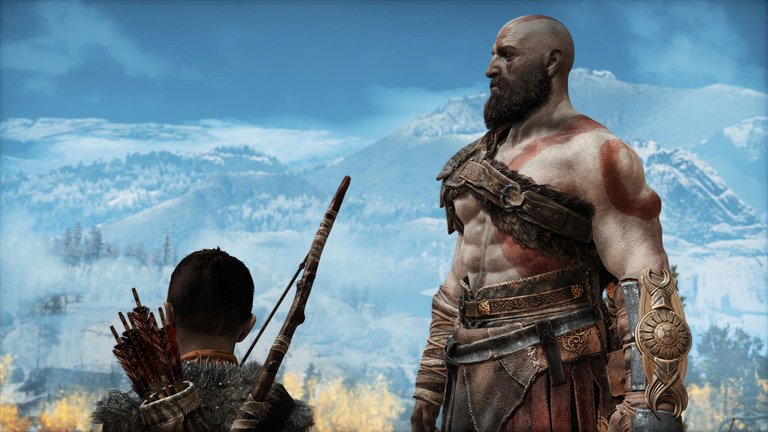 Such a great gaming experience

God of War is one of the greatest video game series ever released. The newest addition to the series came out in 2018 and it is one of the best looking games I have ever played. Ragnarok comes out some time next year, so I figured it is time that I play through this one. I have been putting it off because I have been playing Ghost of Tsushima, Horizon: Zero Dawn and several others including New World, that I just purchased and I am pretty disappointed in it so far. So I figured it was time to finally get to God of War.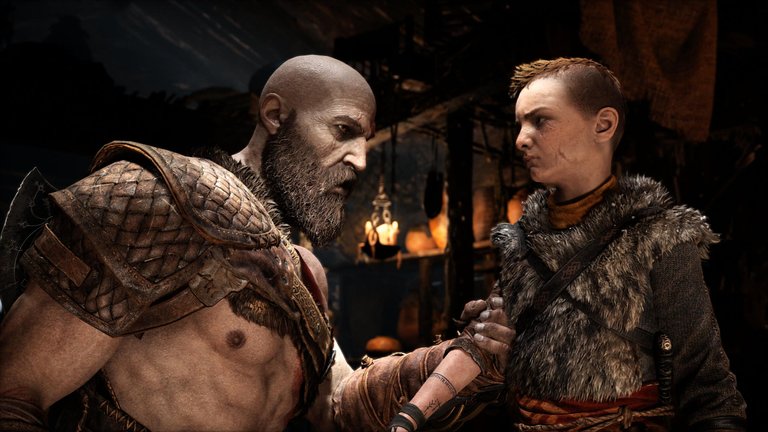 The game follows Kratos and his son Atreus on their journey to spread the ashes of his wife from a mountain top. Along the way they face off against some pretty crazy foes. At first, I wasn't a huge fan of the way that Atreus and Kratos got along, but after a while, their bond begins to grow on you and you can tell that Kratos cares very deeply for him.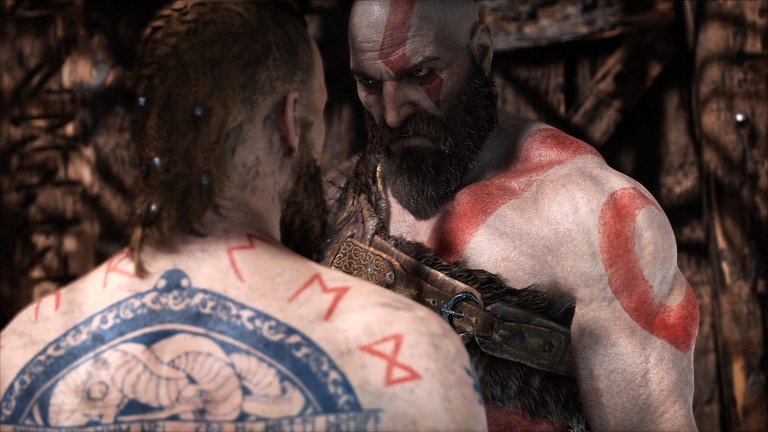 Shortly after his wife's death, Kratos is faced with this crazy dude covered in tattoos. The crazy guy is named Baldur and he is the son of Odin and Freya.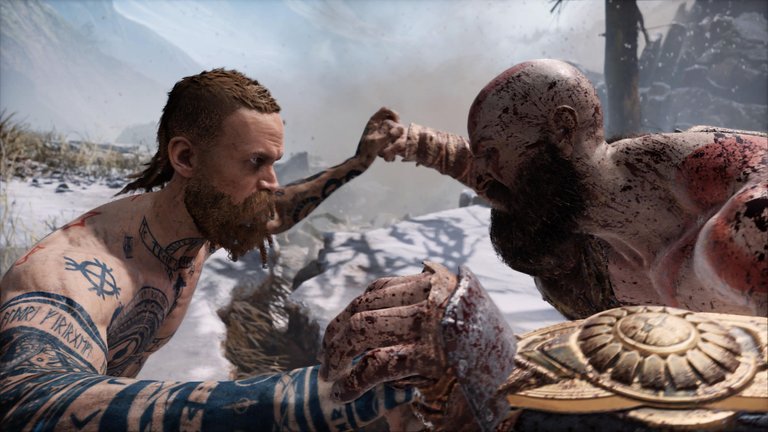 It is a pretty intense fight and really showcases how brutal the God of War games are. Baldur was cursed by Freya to not feel pain or be harmed.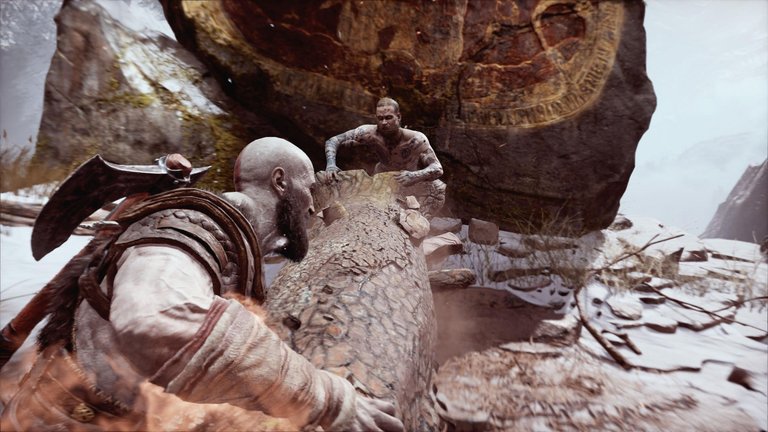 So they basically beat the shit out of each other. At one point, Kratos pulls a massive boulder apart and smashes him with it, only for him to pick it up and walk away from it without a scratch.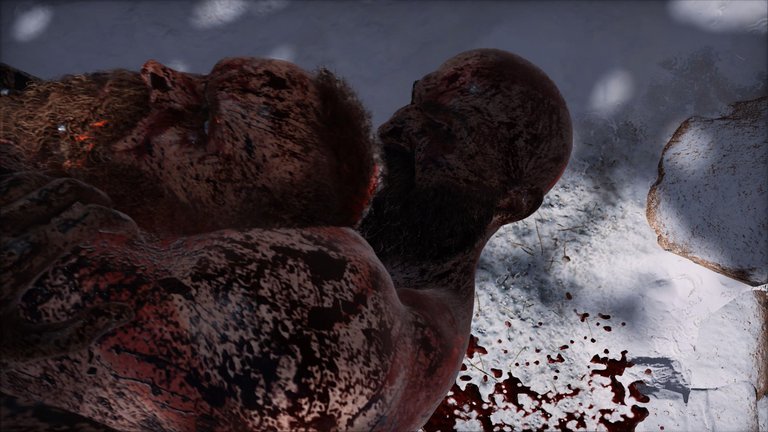 Kratos ends up snapping his neck and maybe killing him and throwing him off a cliff, but I don't really think that this dude is dead. One of the cool things about playing this game is that I don't really have any idea what the story is or what is going to happen in the game.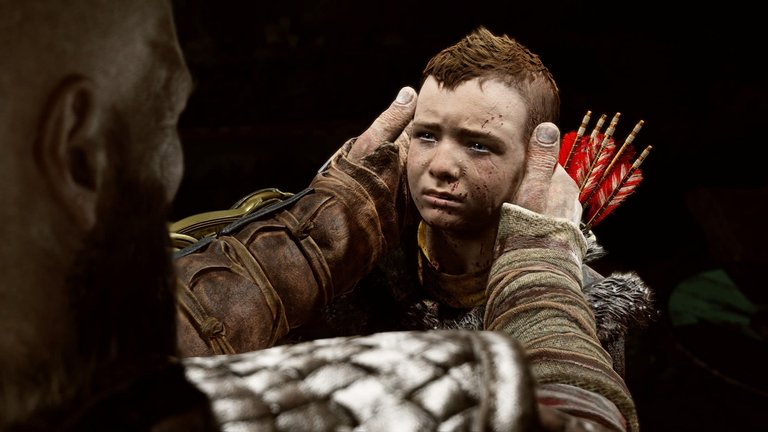 With Baldur defeated, Kratos goes to check on his son, who was hiding, and then the begin their journey because Kratos knows that it is not safe for them to remain there.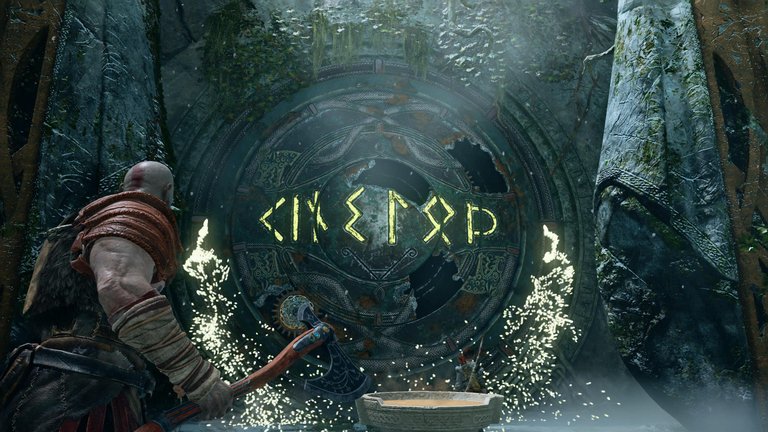 Along the way, there are plenty of puzzles to solve and bad guys to defeat.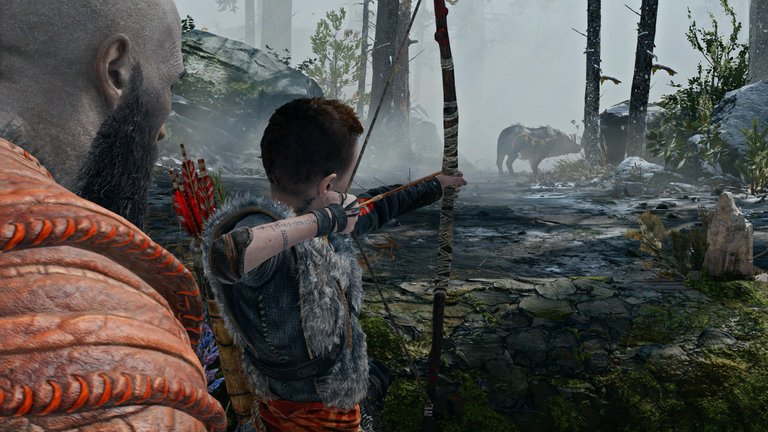 This gives Kratos and Atreus some good old fashioned bonding time. It also allows Atreus to redeem himself with his hunting skills that he messed up earlier in the game.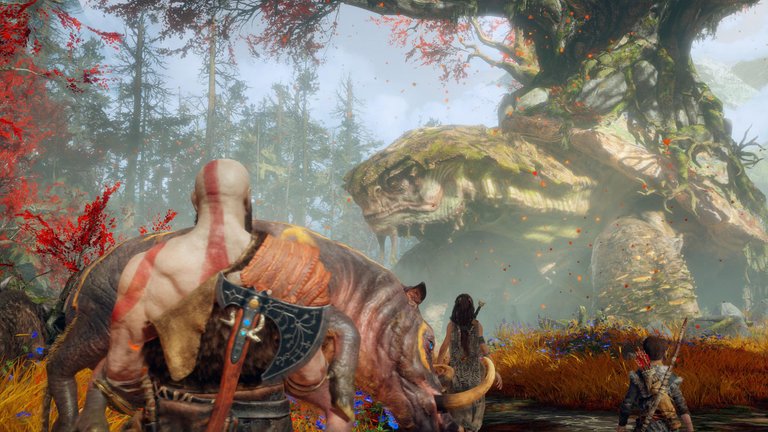 Too bad the boar that Atreus shot ended up being a special boar that belonged to a witch that lives underneath a giant turtle. This game is full of amazing visuals and brutal combat.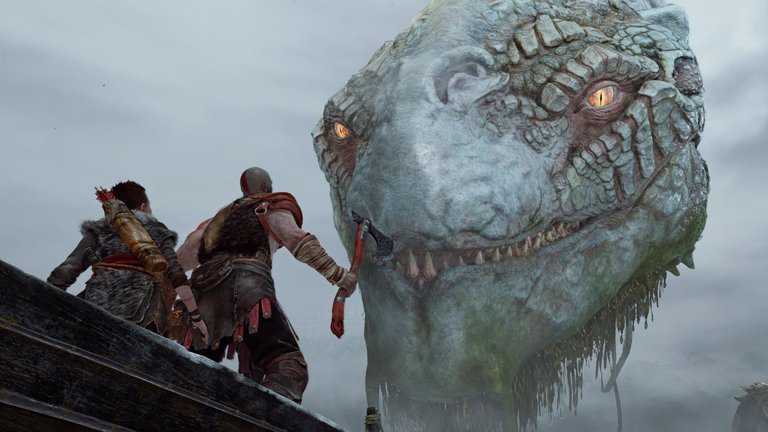 I can't wait to see where this story goes. I know I am in for a ride with this game because all the other God of War games have been super awesome. I really enjoy Norse Mythology and the cool way that these games portray that world.
The game is only around 20-25 hours long and I think I have played it for about 4 hours so far. To fully complete everything, it is estimated at around 40 hours or so. It is going to be awesome.