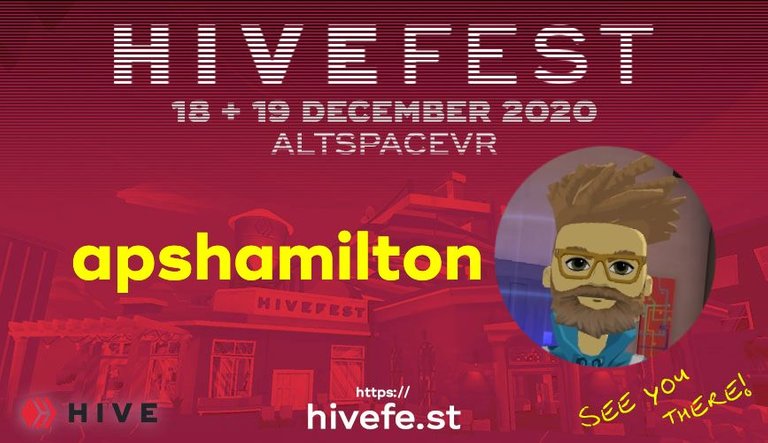 So I finally found time to download and work out the Altspace VR App for my iMac.
I set up my avatar and had a bit of a wander around and it looks quite nice and is fairly easy to move around and interact with things.
Much nicer without the nausea of VR googles. People over 40 have a hard time with them.
Given the choice between 2D and feeling fine and 3D and feeling sick I'll chose the former, especially when the only reasonably affordable VR googles requires you to do a deal with the devil and let Facebook spy on you with the millions of cameras on those Oculus googles.
I had a ball at SteemFest 3 so will be happy so re-meet some of the people I met in Krakow and the new communities of leofinance, stemgeeks, DIY & Mancave that I've become part of.
Time is running out for free registration at https://hivefe.st/
See everyone (virtually) on the 18th and 19th.
Please vote for my Hive witness. (KeyChain or HiveSigner)