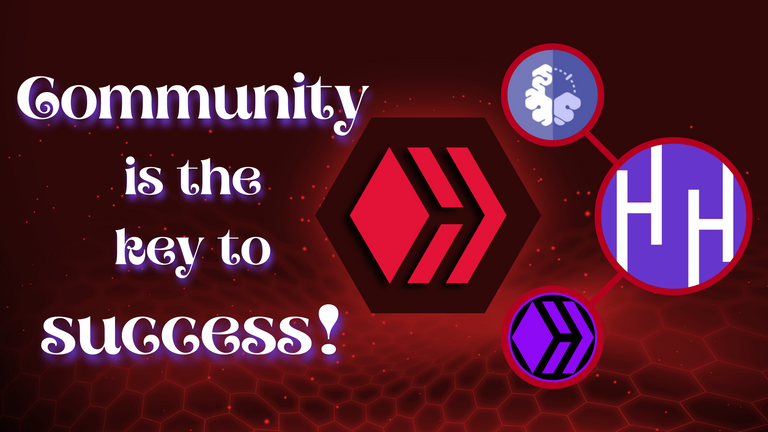 Background image by @thepeakstudio

You new kids are spoiled.

Source: Giphy
Those of us who have been around the blockchain for a few years used to dream of the day when community pages would finally be implemented! We all knew the potential communities would hold for bringing like-minded people together for mutual support and collaboration.
Back in the day we had to put in some footwork to find our tribe. We posted using specific tags, built and sought out the most active discord and telegram channels, and worked tirelessly to find the handful of people who would be truly interested in the niche you were writing about.
Nowadays, finding friends is as simple as navigating to the Communities page and subscribing to your favorite ones. Start creating relevant content within that community, and boom! You have an audience that wants to listen!
Communities have been around for a while now, and the list of amazing groups is growing all the time! In an effort to bring attention to lesser-known communities, @theycallmedan has started the Communities Discovery Initiative, inviting Hive users to write a post sharing their favorite communities. This is not only a chance to support and promote some of the groups I take part in, but also an opportunity to do a bit of that oldschool audience expansion! 😄
Sweeney's back, and better than ever!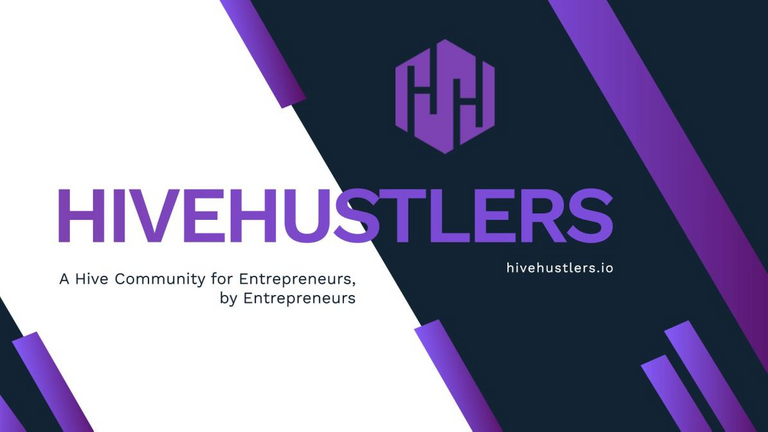 Image by @doze
First and foremost, these hustlers over here are makin' s#!t happen!
Back in the days of Steemit, I was heavily involved with @steemgigs and did a lot of posting and curation for the freelancers that came together under the gig economy we were building on the blockchain. After a long hiatus, I came back to find Hive and immediately set to work building what would be known as @hivegigs. Just a few days into positioning my comeback, I discovered @hivehustlers and knew I had found my new home. I wouldn't need to rebuild the wheel. I could simply put my efforts into make sure the car @nullgh0st built got the traction it deserves, and that's exactly what I've done for the last month or so.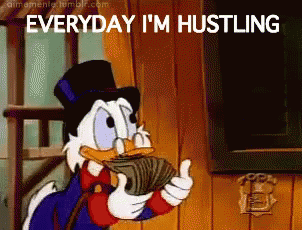 Source: tenor
@HiveHustlers is a community all about entrepreneurship, and doing whatever it takes to hustle up that money! Hustlers work hard and play hard. We have a crazy work ethic, and often times even crazier ideas for earning a living working for ourselves. From full on business owners to those only aspiring to break the 9-5 cycle, @HiveHustlers welcomes any and all entrepreneurs to come together and support one another, share valuable insight, and collaborate to create new opportunities for themselves and others here on Hive.
I'm a serial entrepreneur myself, and eventually, one of these ridiculous ideas I come up with are going to really take off, and give me the chance to change numerous lives for the better. Only a little over a week after joining their ranks, I was offered a position as the team Curator, and now produce a weekly showcase of the best content published to our community page! I'm incredibly grateful for the opportunity, and will continue to put in as much work as it takes to make sure everyone on the blockchain has heard about this amazing community!


Credit: @hivelist
Speaking of collaboration, @hivelist goes together with @hivehustlers like a fine wine and cheese!
Every entrepreneur needs a market, and the HIVELIST Classifieds provides exactly that! Created by @thelogicaldude, Hivelist is a "Hivecommerce marketplace" where users can post about products or services that they are either selling or in search of, as well as jobs, gigs, housing, or anything else you'd expect to find on a classifieds site. They even have their own native token that one can earn by posting to Hivelist.org.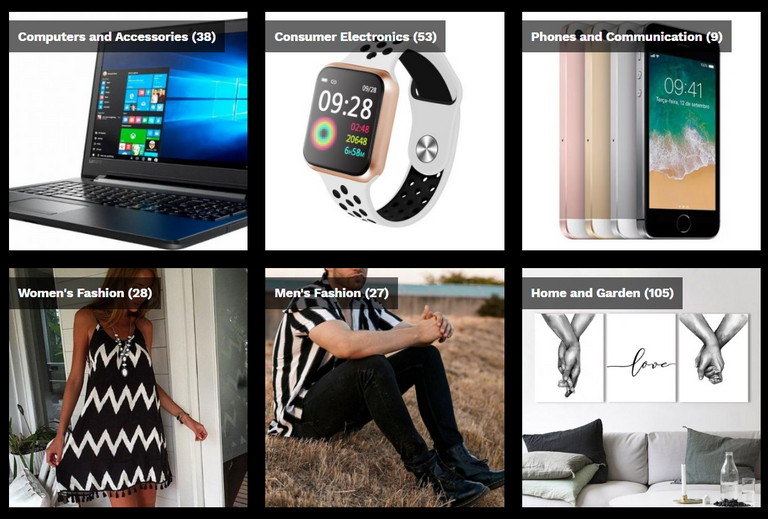 Screenshot from Hivelist.io
_____________________________________
Looking for somewhere to spend your hard earned Hive? The Hivelist Store has a plethora of treasures that can all be purchased and shipped around the globe with Hive & HBD!
_____________________________________
I discovered @hivelist while chatting with people in the HiveHustlers Discord, and @thelogicaldude has since made an incredibly logical 🙃 decision to merge the discord he had set up for Hivelist into ours! Collaboration will lead to a greater success for all involved, and there are big moves being made by more than a few of our community members.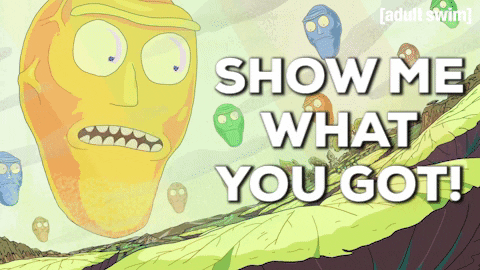 Credit: Adult Swim
If you or someone you know would benefit from using a blockchain-based classifieds platform, come join us on Discord and write up a post on Hivelist about what you're offering or what you're searching for. If you're using Hivelist to hustle up some HIVE, include the #hivehustlers tag and I might promote your post in the weekly Way to Hustle showcase!


Last, but most certainly not least, I want to shine a light on one of my all-time favorite communities: @STEMsocial!
STEMsocial, previously known as SteemSTEM, is one of the oldest communities on the blockchain, but I still think it's been slept on hard over the years. STEM stands for Science, Technology, Engineering, and Math, but over time, the group has grown to welcome content that's also focused around the topics of Psychology, Architecture, History, and others.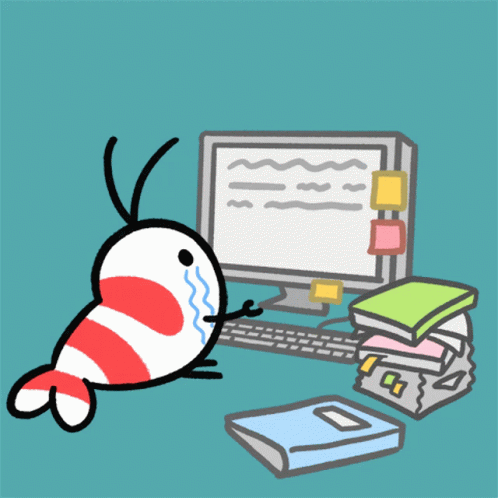 Source: tenor
If you know me from back in the days of Steemit, it's very likely you know me because of my Super Cool Science S#!t series. I have seen a tremendous amount of support from this group over the years, and it's a big reason why I know how to format my posts so well.
STEMsocial isn't really meant for your "average" posts. This is a community to come strong with facts, and show evidence for your claims. We write articles about various topics, and in doing so, list credit for any images we didn't create, and provide source links showing where we got our information. STEMsocial pushed me to create the very best content I possibly could, and to provide something more than just a few minutes of entertainment. This community pushed me to leave my readers with lasting knowledge that I still have people come back to me and talk about to this day!😄 It's truly rewarding to know that people are getting something substantial out of the content you create, and that feeling has given me the motivation to spend more than a few hours on a single post, knowing that it will remain on the blockchain for years and years to come.
If you love science even half as much as I do, or any of the big-brain topics we love so much, jump over to the STEMsocial Discord to get your daily dose of STEM-based content!


So there you have it!
These are just a few of my favorite #HiveCommunities, but by no means are the only ones I'm paying attention to and plan to get involved in. As a matter of fact, during one of my breaks while writing this post over the course of the day, I decided to finally take the leap to try and revive the very first community I attempted to organize with @steemparents. I welcome anyone and everyone who's a parent to come take part in the HiveParents Community I created today!

This "brushstroke" page divider was created for this post, but you are free to use it in any way you see fit!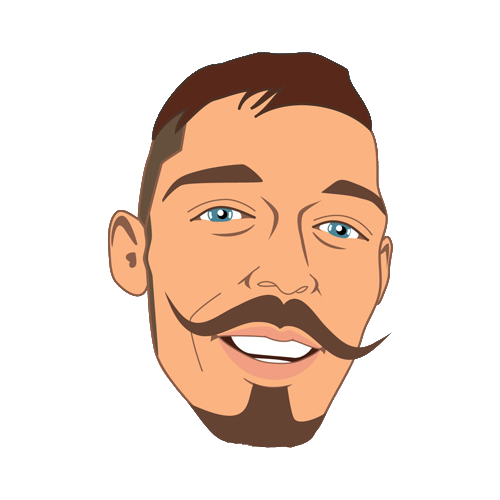 Thanks so much for reading!
If my post doesn't speak for itself, I truly enjoy creating content like this on the blockchain, and have for over 3 years! I create many of my own images, and offer an affordable Post Improvement Service for Hive/HBD!
Did you enjoy this post? I encourage you to click that beautiful mustache to the left and follow my blog! I create a wide array of content from Science articles to an educational program for new users and everything in between!