Hive Power Up Month - Feedback from Day 21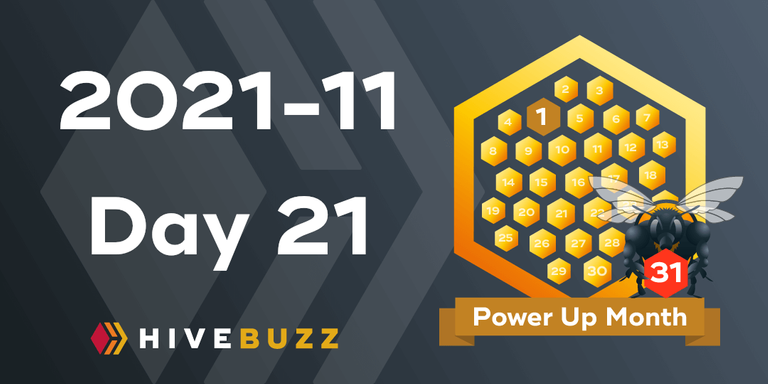 The Hive Power Up Month has now been running for 21 days now. We are slowly approaching the end of this challenge and the tension is rising. It is indeed often in the home straight that one stumble and risk missing its goal.
For those who missed it, you can read the challenge announcement here.
How has it been so far?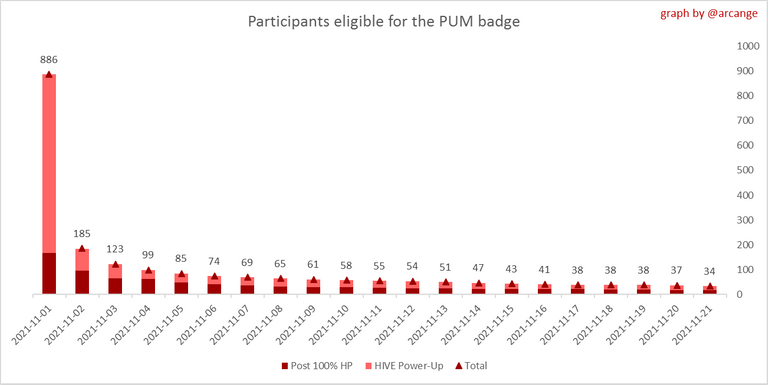 As you can see, we lost 4 users since our last report, which only confirms what we said at the beginning of this post. At this rate, there may be even fewer users eligible for this month's PUM badge than in the previous edition.
List of eligible ones
Here is the list of those who are still in the race for the PUM badge:
Congratulations to @ayleenr, @arcange, @bashadow, @beeber, @cezary-io, @coquicoin, @deepresearch, @definethedollar, @drugelis, @emeka4, @felt.buzz, @fermionico, @forykw, @hasan1981, @justclickindiva, @kolbjorn, @manuvert, @mmckinneyphoto13, @nikolina, @ricestrela, @sagesigma, @sammie, @savvyplayer, @sebbi87, @shinyobjects, @sunset.curator, @tawadak24, @tdctunes, @tibaire, @traciyork, @ultratrain, @vanje, @wrestlingdesires and @ynwa.andree
.
Congratulations to them. Hang on and try not to fail over the coming days.
Good luck!
---
HiveBuzz is a project created by @arcange
---
---