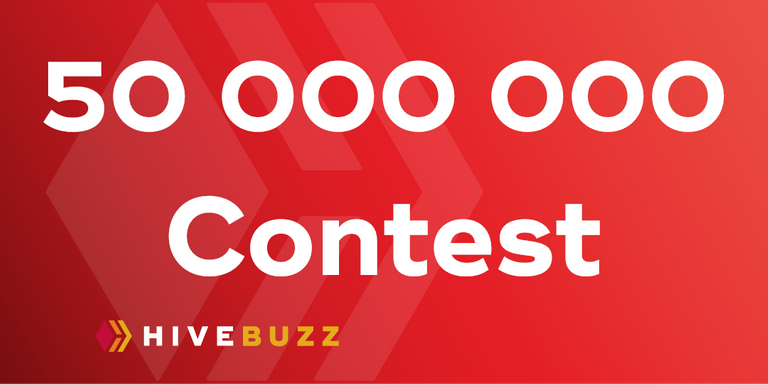 Our blockchain will soon reach 50 000 000 blocks
In less than an hour (at the time of writing), the Hive blockchain will hit 50 million blocks.
You can see the production in real-time on this page made by @arcange:
https://hive.arcange.eu/schedule
Let's have some fun with a quick contest
We are offering 50 HIVEs to be shared among anyone who correctly guesses which witness will produce block number 50000000. It can be one of the top 20 witnesses or a backup witness.
Write your guess in a comment on this post :
Be careful: write
only ONE witness name

! No text before, no text after!
One comment per user. Writing multiple comments or editing your comment will disqualify you from the contest.
Do not forget to replace @witnessname with the witness who you believe will be the block producer.
Write your comment before block 49 999 900, i.e. 5 minutes before block 50 000 000 will be produced.
PS: Sorry for those who were sleeping or offline when we started this contest. The idea came to mind a bit late.
Good luck!
The HiveBuzz Team
---
UPDATE:
Congratulations to @roelandp for signing block 50000000 🎉🎉🎉
Congratulations to @soniabalzan for guessing correctly. You won! 🎉🎉🎉
---
HiveBuzz is a project created by @arcange