Its about 10:30am on the east coast, and I see many witnesses have updated to 1.24.2
I expect as more of the witnesses wake up on the west coast we will see a supermajority today making the hardfork happen. Dapps are moving over first, then the witnesses.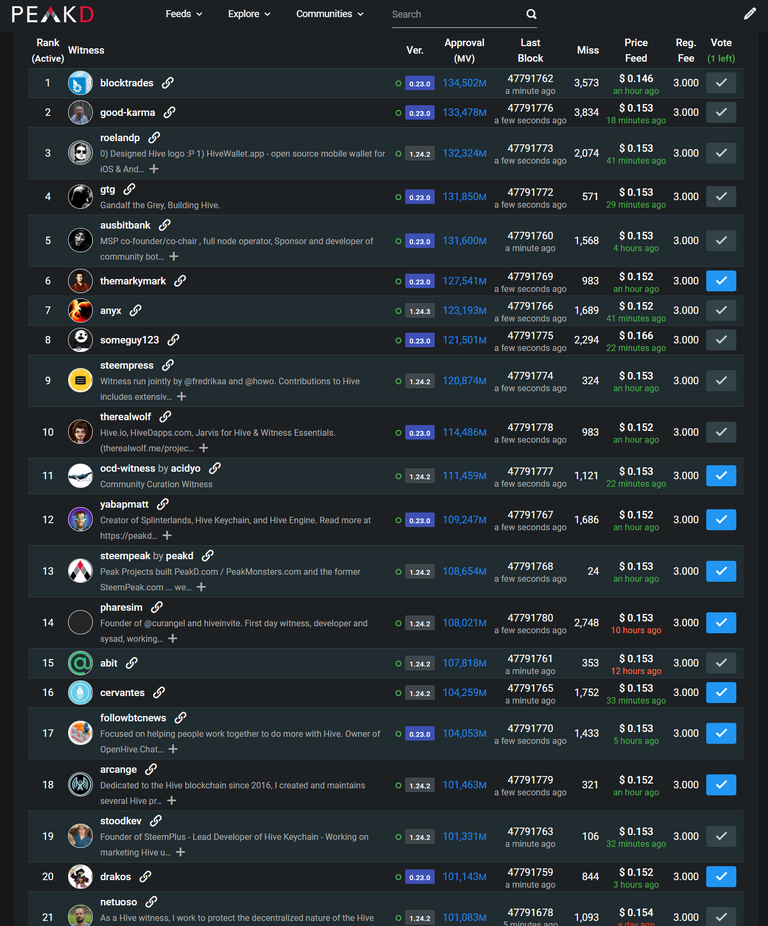 Looking forward to Hive's first hardfork, may happen in the next few hours from the looks of it.
If you have any questions about the hardfork many knowledgeable people can be found on the MSP discord:
special thanks to @crimsonclad @guiltyparties and @gtg that worked with the dapp owners to make this as smooth as possible.
10:50am update: Looks like @splinterlands is paused until the harkfork is over.