Moved my last major powerdown over the weekend, now I just have a smaller powerdown to complete but not really worried about it.
Its good to be out from under control of those sockpuppets. I know many did not have it so easy.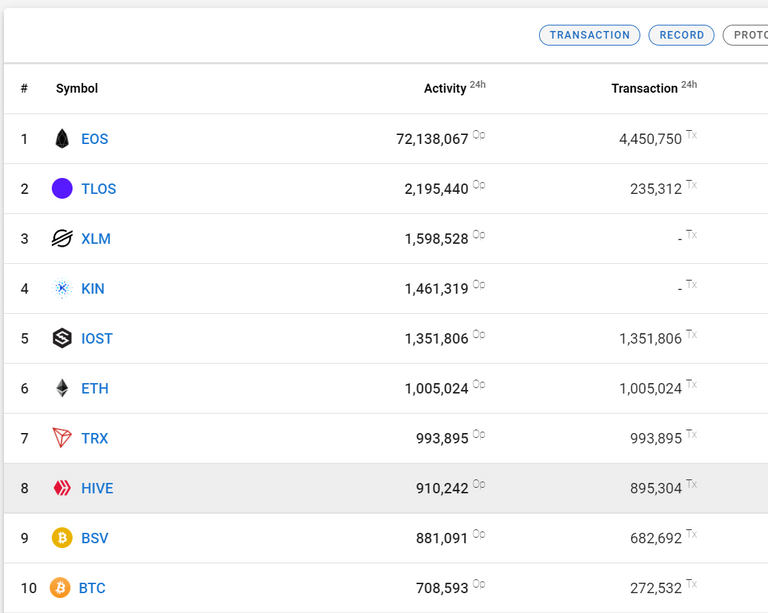 blocktivity.info
Looking forward to Hive, I see its blockchain activity has really picked up and is now at all time highs. Hive is biting at Trons heels on the blocktivity top list. Looking forward to it passing it in the near future.