There are a lot of successful people in Hive, but I am certain, many of them have worked so hard to reach their goals. In fact, if you pick many of the "big" names, you'll realize that most of them have been in working on their blogs even before Hive… the days when it was still the "old blockchain" Steem.
When on-boarding people, one of the common questions that I get is "What is in for me?" and honestly, it makes me a bit frustrated. It's because the people whom I introduced to Hive are the people I know are active in mainstream social media like Facebook, Instagram, and Twitter. And the fact that they have earned nothing from their activities in their social media, I was expecting that it won't take much convincing for them to get on-board.
This blog post is not actually about on-boarding, it's about what I ask them to do afterwards. When browsing Hive's content, particularly those in the Trending section, it is nice to imagine being one of the people in that spot. It is delighting to see that people are engaging with your content, but at the same time knowing that your efforts are rewarded financially through the rewards system.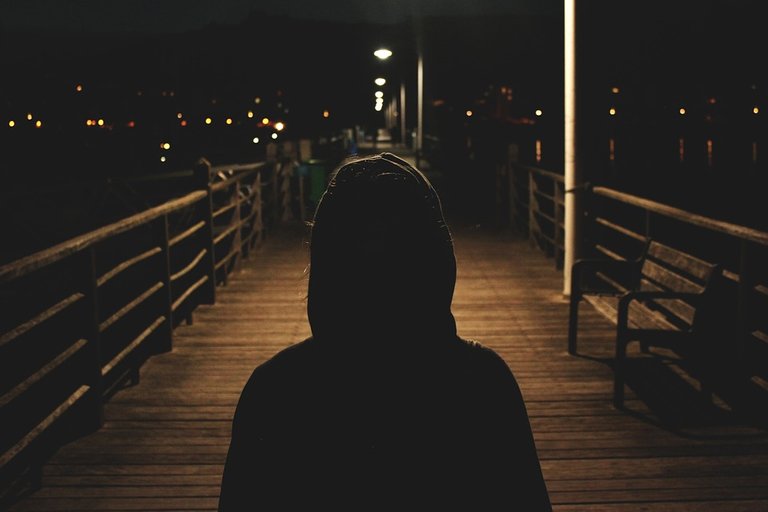 Source
Now the question is… How do they do it? Generally, I will joke to my friends that they should stalk these people and most of the time, I will just get a smile in return, or they will just shrug off their shoulders. But the truth is, it is a serious thing. One of the best ways to be in the shoes of these people is to replicate what they do, and replicating their best practices means studying and understanding their behavior and do those things on your own at par with their standards or even surpassing them. This thing is what is called SHADOWING!
As the concept implies, it is behaving like a shadow of someone, and that someone is the person whose best practice is the one you want to replicate. Like a shadow, you do what that person does. It doesn't mean to do ALL the things that he/she does, but rather deciding for yourself what you think what's best for you and for your Hive blog, whatever suits your purpose.
I did not invent this term and I don't even know who used this term originally. But I remember the first time I heard this being used. It was back in 2006 during the awards night of the first Philippine Search Engine Optimization (SEO) contest. Back in the day, I used to be active in the SEO industry. In fact, I am one of the founding members of SEO Organization Philippines, the largest SEO community in the country. The contest was my baptism of fire in the SEO industry and being the newbie that I was, I finished dismally in the contest. Still, I attended the awarding ceremonies to expand my network and to learn from the best in the industry at that time.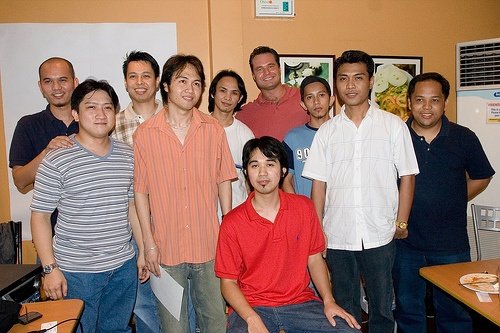 Source
The ultimate winner of the contest was Gio Castro (the guy in red in the above image). Without any offense meant (I ended up being a friend with this guy, after sharing a table with his circle of friends that night), I believed he was a nobody in the industry (before and on the duration of the competition) and was a dark horse in the contest. There were other contestants who were expected to come up on top, but in the end, Gio managed to get the top spot. When asked what's his secret weapon that catapulted him to the top, he just said… SHADOWING! He said he just worked silently, optimizing his websites and more importantly, monitoring what his close competitors do and did the same to his websites.
That technique stuck with me for years and I have been implementing it in many ways, from SEO to my gardening hobby, to playing musical instruments and even doing my regular tasks at work. Imitating what others do, I believe, is not bad as long as you do not use do it to malign the person, or bring others down, or infringe in any rights of any person, even those people you're not imitating.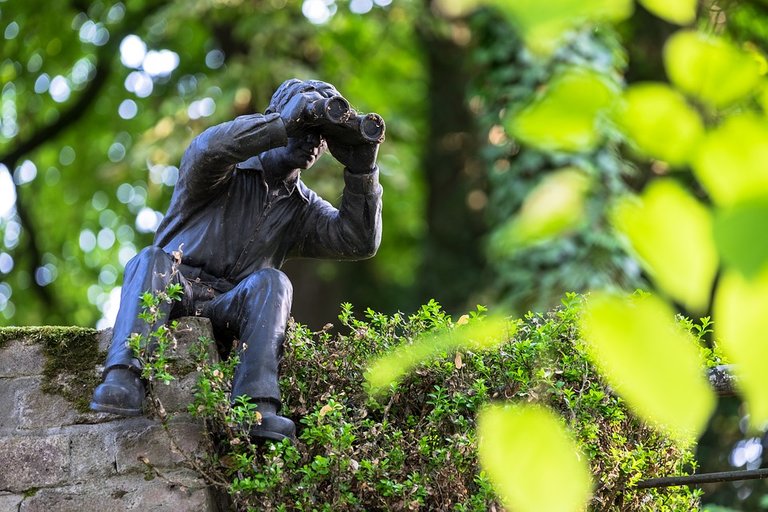 Source
As for Hive, we can also implement the shadowing technique in a variety of ways, and the way to use this depends on what you are really trying to achieve. I will give a few examples to give you some ideas as starting point in making yourself a shadow of someone. Maybe you're asking, will it be easy? My answer is YES and NO. YES, because the good thing about Hive is it gives us access to user activities. The information is pretty much public, like how we check and see each other's Hive wallet balances. But please do note that this refers to users' activities across the main Hive blockchain. If we are talking about 2nd tier and/or custom blockchain layer like Splinterlands, it is another story. Going back to the question, I also answer NO because this may take a bit of a manual work in the beginning, especially when you still figuring out who to shadow or to what purpose are you doing the shadowing for. But believe me, it gets better and better once you start gaining the rewards of your actions.
Here are some things you can do. If you are more on the curation side of the blockchain, you can check accounts that are mainly used for curation. But it is an important first to determine if you have a specific niche that you would like to focus on. That will narrow down your search for prospective accounts to follow. For instance, if you focus more on curating photography-related content, there are lots of curation accounts that you can shadow, like @photofeed and @photocircle. While it mainly targets travel-related content, @pinmapple can provide you links to content with many travel photos featuring stunning landscapes and tourist destinations. Just bookmark their account's activities page and monitor who they give their vote and check the actual content that they voted.
While some might say to why not just follow its curation trail, sometimes you have personal preferences as to what specific type of photography-related content you are after. It may be nature photography, macrophotography, food photography, landscape photography or any other subject. Or you may just want to expand your choices of content to curate and following curation trails of many accounts will just exhaust all your voting power in a snap, so you want to get the best content that will suit your curation appetite.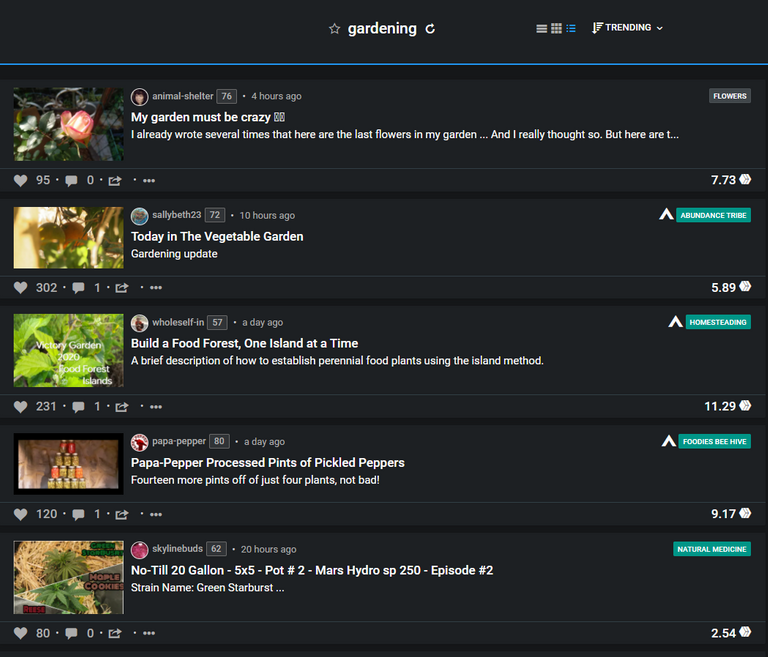 Source - *As of 12:14pm NZ time.
If you are more of a content creator, here's what you can do. Again, determine what you want to focus on. For example, if you are into showcasing your garden-related content like gardening tutorials, grow logs, or showing photos of how your plants evolve through time, you can search the TRENDING PAGE for gardening, and check what posts made it into the page. I won't cite any specific account, but I hope this section gives you some thoughts on what to look for. Here are some things that you may want to check in the contents that are on the trending page. First, the content itself, Hive users, especially those in the curation side want to see informative content. It may not be original (as similar content can be seen by doing a Google search) but if you use your own words, cite relevant sources, and make it more appealing to target a specific Hive audience, it may be worth something to deserve decent curation votes. Look at the formatting, check how that content is structured. If it is a tutorial, check how the content flows to transmitting knowledge from your blog to the reader. It is important to check the words being used, if there are jargon or technical concepts that should be explained further, or at least need to be linked into an external URL for a more detailed explanation. Analyze the content itself, how the paragraph and the sentences are structured. Check if there are videos included, whether it is made by the author himself/herself, or made by a third party and just cited by the author. See what types of images are being used, if those photos relate to what the content is trying to convey. There are many things that you can try to look for, and while some are common to different topics, each niche may have their specifics too so better to think about it carefully.
Another important thing that I would like to share, given the example above, is to check the people who curated the content. Those people could be an active member of the Hive community where the content is posted. You can also check other posts that those people usually curate. These people may be looking at specific "interests" or "attention-grabbing" content that you may want to include in your own blog which eventually can grab their attention.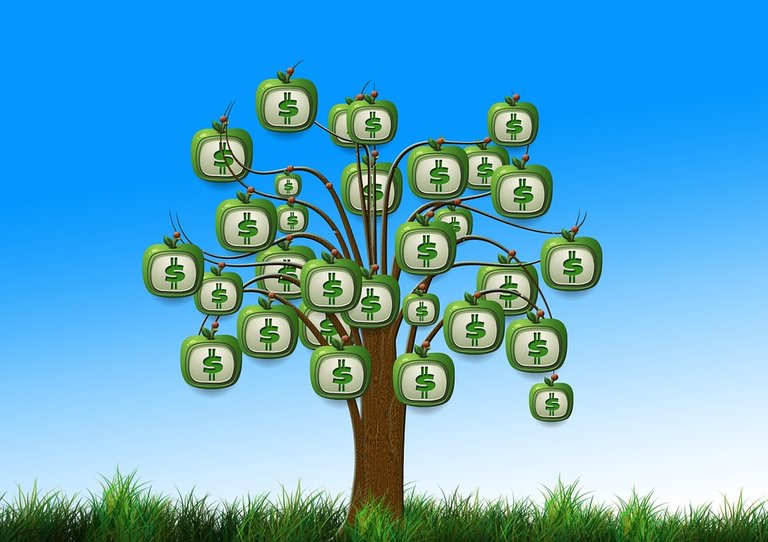 Source
If you are more on the investment side of Hive, that is, you pour money to boost your Hive account and hope to increase your Hive holdings by investing it into some other means like delegation. Some accounts provide opportunities for users to delegate their Hive Power and in return, users are given a portion of Hive earnings (proportional to the delegation). The shadowing part in this scenario is to determine where users delegate their Hive Power to and check for yourself which of this delegation opportunities may work for you or will be most beneficial for your account. Users delegation can be checked by looking at their wallet (using PeakD interface) and even the transactions - to see which accounts send them Hive on a regular basis. For instance, @tipu sends earnings to delegators daily.
This post might be too long for you to read, but I would like to say that the possibilities are endless. Each Hive users has his/her own unique ways of doing things across the Hive blockchain. Have a try and you'll see that some users may be doing great things that seem to be that simple and yet you haven't thought about it and you know that such things will be beneficial for your Hive existence.
Let me end this post by saying the old mantra of the SEO industry. CONTENT is KING. All your shadowing and stalking efforts will be useless if you won't provide useful, informative, and well-thought content. Keep in mind, that it's the purpose why Hive exist and you contribute to that existence by expanding that wealth of usable information for everyone to enjoy.
Thank you for reading my post and I appreciate your feedback by commenting below.
---

---