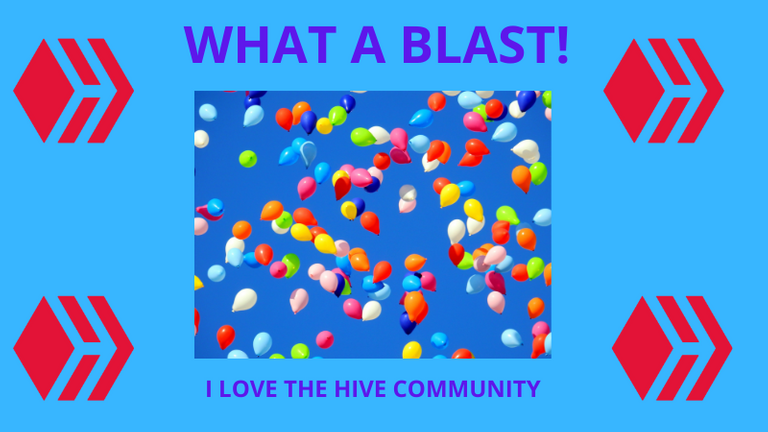 The last week or so has been a lot of fun for me on Hive. 11 days ago, I made the post MY HUMBLED BY LIFE HIVE GIVEAWAY.
It was a celebration of my continued recovery from health challenges and I wanted to celebrate with the Hive community.
So every day or two for a little over a week I made a post in the @stemgeeks community and on my blog giving away some Hive tokens with each post.
It was so much fun and I enjoyed interactions with great Hivers like @coffeelovers, @mytechtrail, @rishi556, and @enforcer48 to name a few.
Up to this point, 85 Hive tokens were given away, with the potential for 15 more to be handed out.
I can tell you this was about the most fun I had since I have been on the Hive blockchain. It felt really good to interact and giveaway some Hive to people.
It is a for sure thing that I will be doing something like this again in the next couple of weeks. I'm already bouncing around different ideas, but if you have some thoughts on ideas for a contest or giveaway, please feel free to share.
P.S. If your an IT or business professional and looking for checklists, policy, and process templates, then check out the ITSM RHINO!