No doubt, the shutdown of SteemAuto had a big impact on the number of votes that are cast on Steem. @penguinpablo puts the number of votes on Steem and Hive per day into a graph, e.g. here, where we see a strong dropdown in the number of votes per day on Steem since around May 21st.
The number of votes alone is one part of the picture, but what about the stake behind?
---
I split all accounts on Steem an Hive into two groups and summed up all their effective stake (own + received delegations - outgoing delegations):
active: voted at least once in the week between May 24th - May 31th
passive: last vote was before May 24th
Here's the result: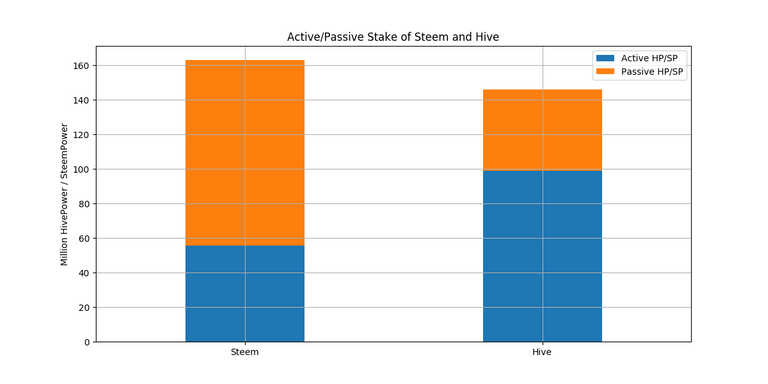 | Chain | Active SP/HP | Passive SP/HP |
| --- | --- | --- |
| Steem | 55.69M SP | 107.39M SP |
| Hive | 99.09M HP | 46.93M HP |
That's not even a close win! While Steem has a bit more total stake, Hive has almost double the amount of stake that took part in voting activities within the last week.
Looking into the number of accounts behind the votes gives the following picture: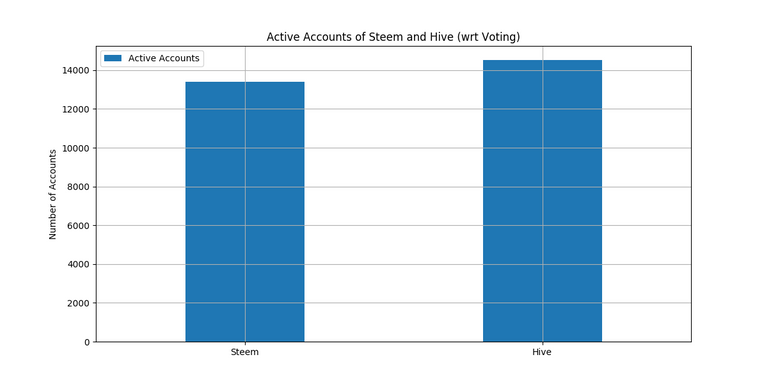 This figure shows the total number of Steem and Hive accounts that voted at least once since May 24th. Also here, Hive is above Steem.
---
More active stake on Hive
More voting accounts on Hive
More votes on Hive
And with games and dapps on Hive, counting voting accounts does not capture all "active" users on the chain.