Surprised? Don't be. This is hopefully an interesting experiment that will enrich many to understand more.


(source)
What is the purpose of this?
The idea is to expose ONLY the "active" key of this account and validate openly what challenges it might have. Despite knowing many of them already, I am challenging this community to test more.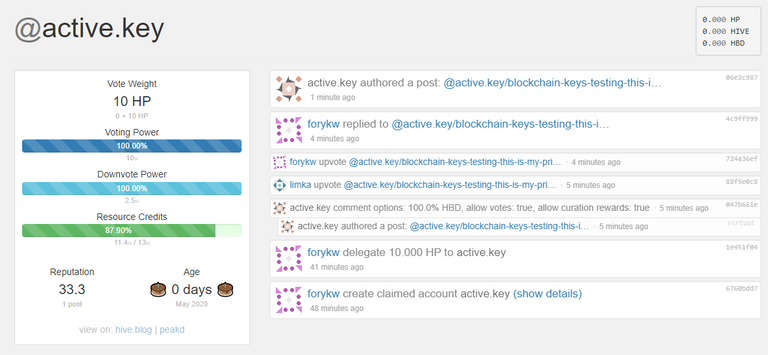 Anyone can use this "active" private key. The intention is to understand what users will be faced to experiment test.
This is an experiment created by @forykw and has probably very unpredictable results. So bear in mind that this is NOT to any extent an attack. Just an experiment.
✋WARNING❕❕❕
If you do not know what a private key or active private key is... 🛑STOP! Learn more and please do not transfer any funds to this account. Remember some of the actions people can do with it:
Transfer any currency or tokens out of the account
Stake HIVE or HiveEngine tokens
Unstake HIVE or HiveEngine tokens (aka power down)
Vote for Witnesses
Set proxy for voting
Revoke or authorize keys to other accounts
Other minor changes...
The @active.key PRIVATE ACTIVE KEY
This is the active private key: 5JhFVNJ6nGdVCQL1CthT4KMsa3HqygTb9KniY8xC5XAhafaX9b1
Note: I still own the: master, owner, posting and memo keys.
Beneficiaries...
For this experiment, I will use 100% beneficiaries to @posting.key. Still need to think what I am going to do with that one... but yes, the idea will be, to test that key too (not sure yet how or if so). Although the posting key is way more tricky than you think. Because it can cause some grief on blockchain disruption.
Checking out the experiment
If you wish to see how this goes, a good way to do it is by looking at the explorer (https://hiveblocks.com/@active.key). There you are able to check "when" the key is used. I will promise to tag stuff WHEN I use it... to distinguish from whomever else does.
Let's see how this works out!
I am actively thinking about blockchain technology and how to improve it, even if only theoretically.