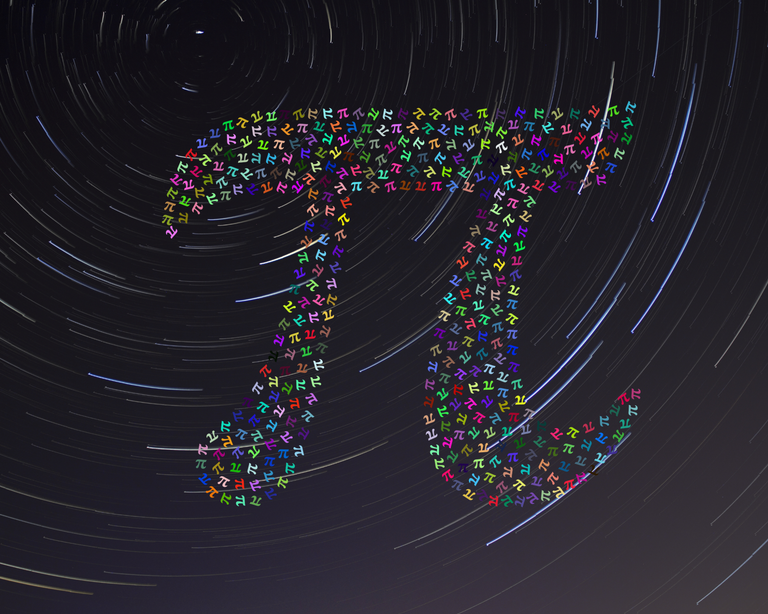 Heute ist es soweit, ein wichtiger Tag für alle Mathefans! Der Pi-Day (Pi-Tag), der 14. März. Das kommt aus der US-amerikanischen Datumsschreibweise 3/14.
Was man da machen kann? Alles was man will! Jedoch könnte man sich speziell mit der Kreiszahl beschäftigen und darüber philosophieren. Hier gibt es wirklich spannendes zu entdecken. Es ist spät und ich müde, aber was ich alles noch herausfinde über die Kreiszahl π, das werde ich Euch mal zusammen schreiben. Wenn ihr wissen wollt wie es mit meinen Mathematik-Kenntnissen so aussieht, könnt ihr das in diesem älteren Post finden. Vielleicht habt ihr auch Freude an meiner Geschichte zu Hilberts Hotel.
Nun fallen mir hier @quekery und @thatgermandude ein, die von Mathe viel Ahnung haben und die werde ich in die Beneficiarys stellen, um auf diesem Weg ein bisschen Blockchain-like den Pi-Day zu feiern. Leider ist es es nicht möglich 3,14 einzustellen, aber das wäre letzten Endes auch nicht korrekt, insofern gibt es eine glatte Zahl. 😉
Nun wünsche ich allen einen schönen Montag.

Today is an important day for all maths fans. Pi Day, the 14th of March. That comes from the US date notation 3/14.
What you can do there? anything you want! However, one could specifically occupy oneself with the circle number and philosophise about it. There are really exciting things to discover here. It's late and I'm tired, but I'll write down everything I find out about the circle number π. If you want to know how my mathematical knowledge is doing, you can find it in this older post. You might also enjoy my story about Hilbert's hotel.
Now I think of @quekery and @thatgermandude who know a lot about maths and I will put them in the Beneficiarys and celebrate Pi-day a bit Blockchainlike this way. Unfortunately, it's not possible to set 3.14, but that wouldn't be correct at the end of the day either, so there's a smooth number 😉 .
Now I wish everyone a nice Monday.
(Translated with deepl.com)