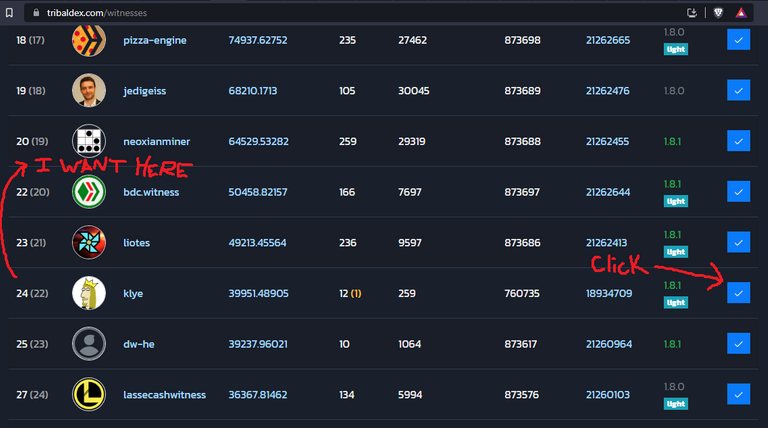 Looks like my Hive-Engine Node is back online.. Go vote for that shit on tribaldex.com Please!
I'm currently at rank 22.. I need to be rank 20 or better in order to get all the awesomeness..
Will be keeping this node going proper for a few months to see if it'll break even atleast. I know that if I get into the top 20 witness rankings then it should break even, then I can afford to keep running it!
Also go vote for @rishi556 n the witness stuff too.. He fucks!
---