Friends, we continue our exploring of the world and physics processes with my son:)
He is eager to make different experiments so we combine fun and studying.
We have made non-Newtonian fluid this time.
A non-Newtonian fluid is a fluid that does not follow Newton's law of viscosity, i.e., constant viscosity independent of stress. In non-Newtonian fluids, viscosity can change when under force to either more liquid or more solid. Ketchup, for example, becomes runnier when shaken and is thus a non-Newtonian fluid
We took:
Water
Starch
1:1 proportion
And some dye to make it brighter
Fluid has the properties both of the solid item and fluid.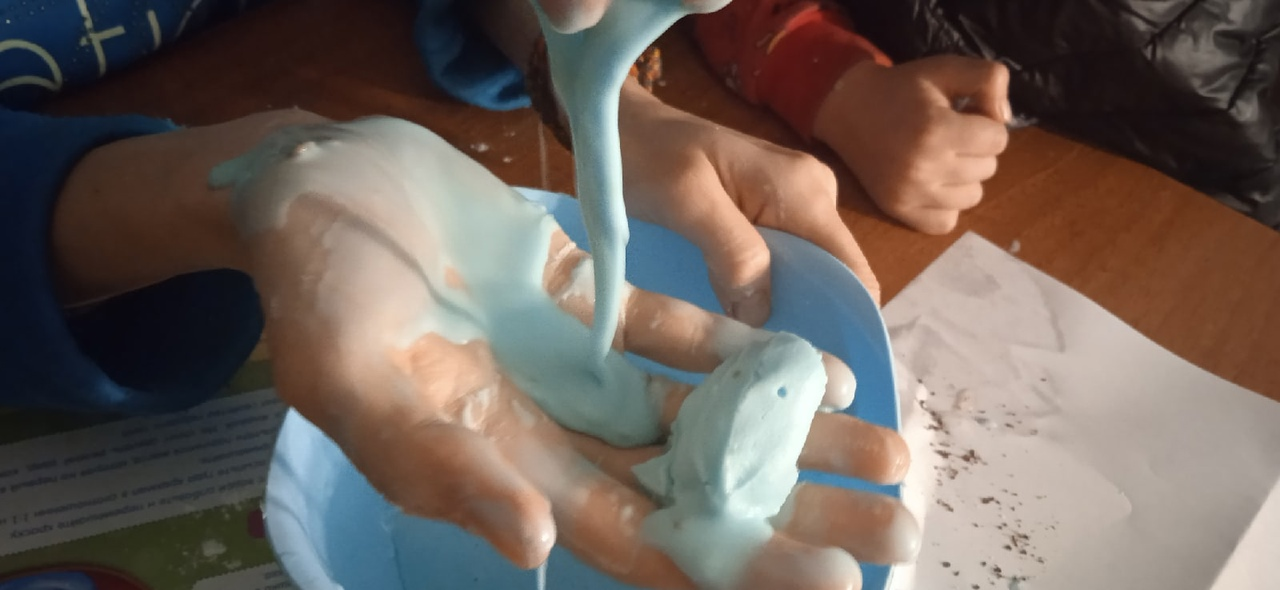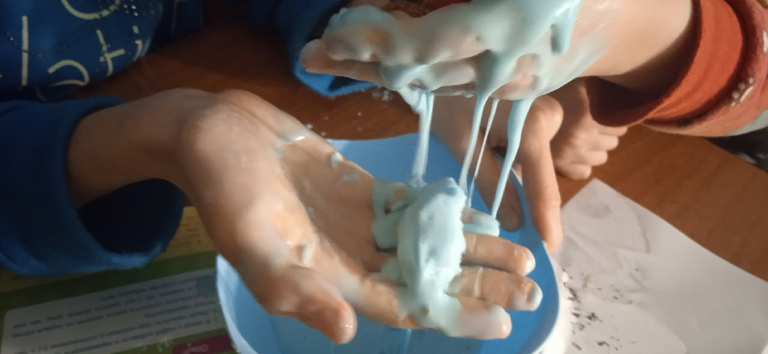 When we just touch it slightly, it's fluid, but when we make some tension - it becomes solid!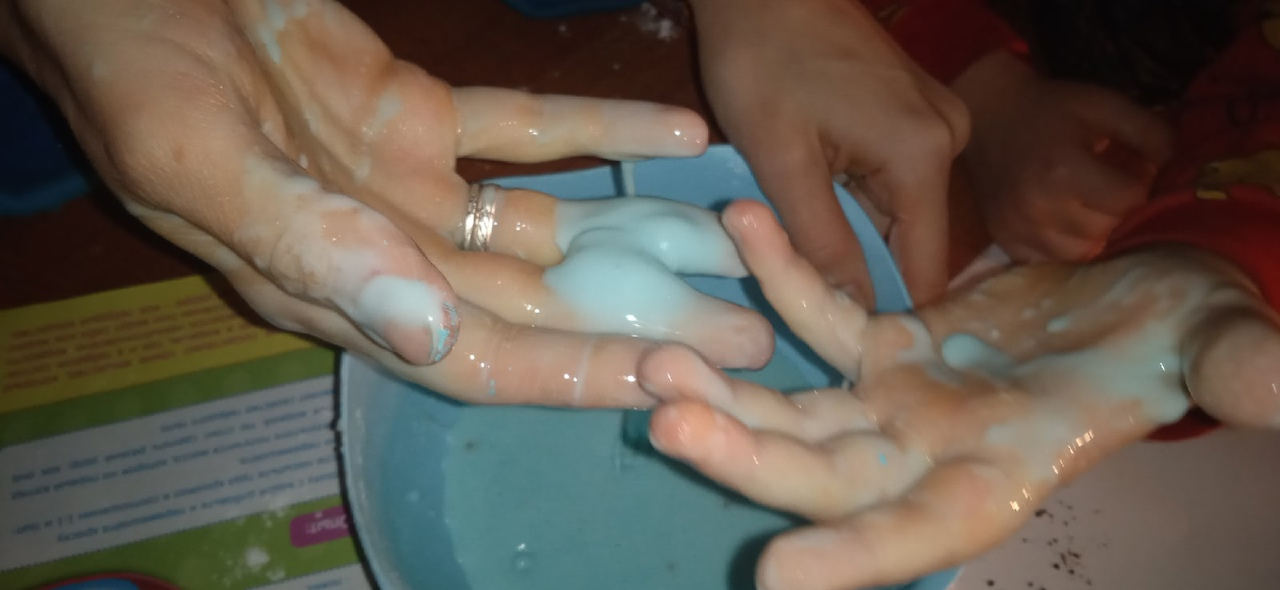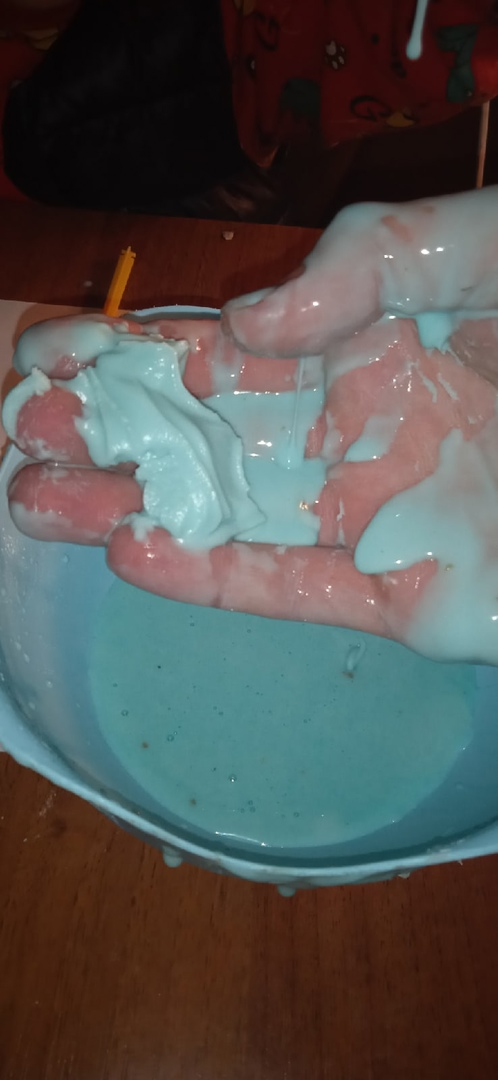 Of course, it's easy to explain if you understand reaction of starch with water, but for a boy of 5 it's magic, and he is involved in the process completely!
I thought the experiment would last 10-15 min, but it lasted more than 1 hour!
And not only for him;)) Me and my hubby also were in love with this magic fluid and we played together:)
Moreover, I must admit it's great relaxation practice!
Then we started to develop the experiment more - we began to draw with this fluid!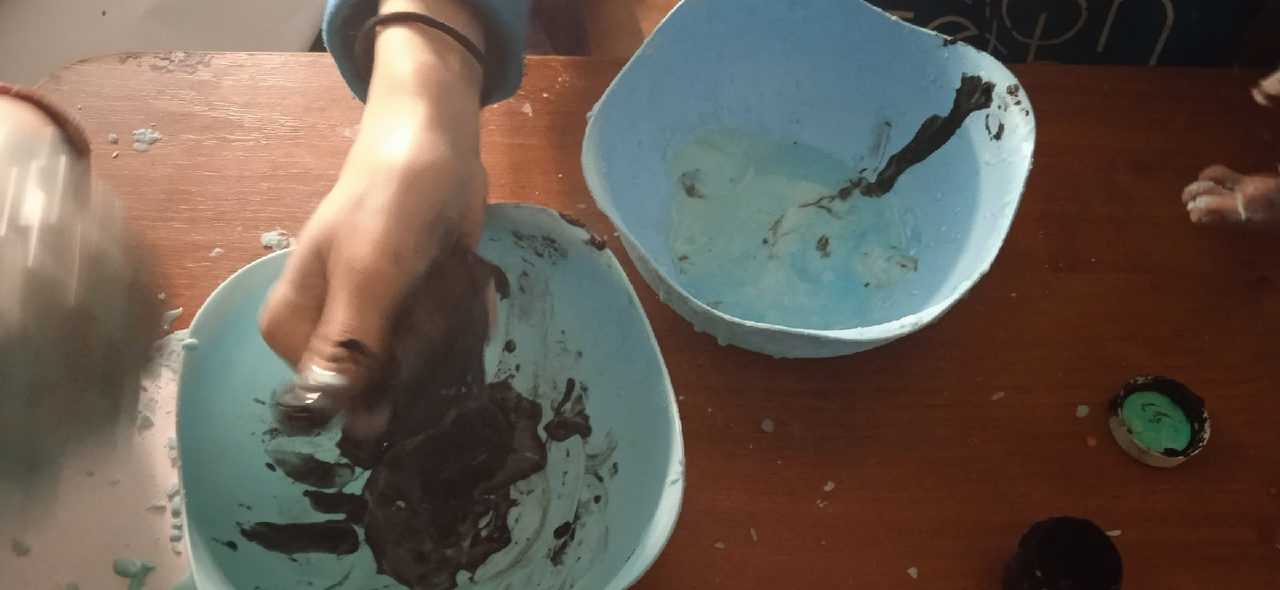 And the pictures were fantastically abstract.
Modernism in action;)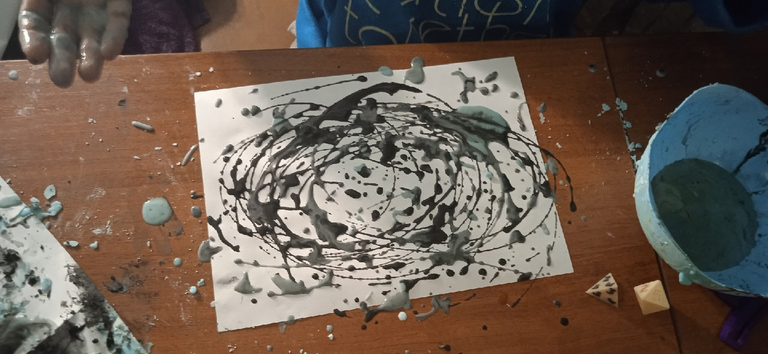 I called this masterpiece "Universe power":)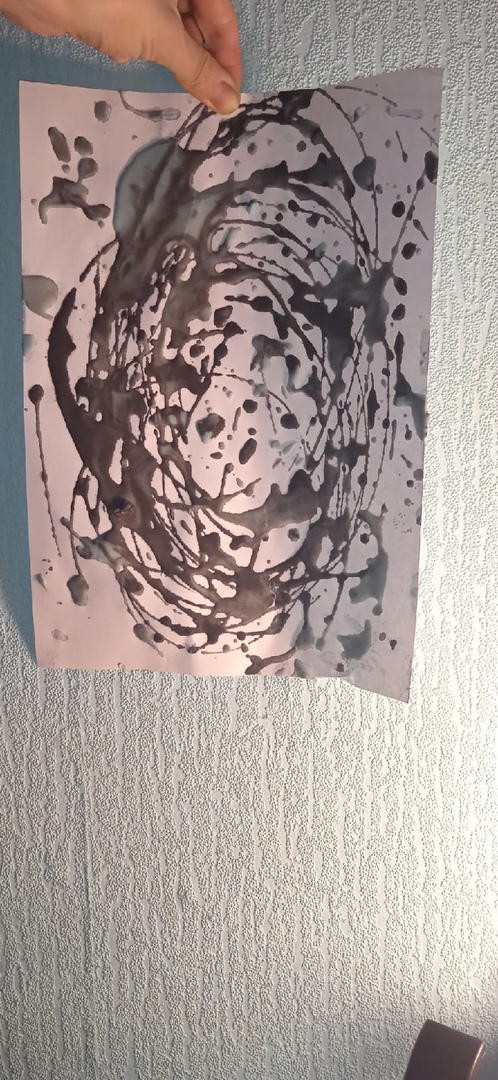 And my son started to create different installations on the table:)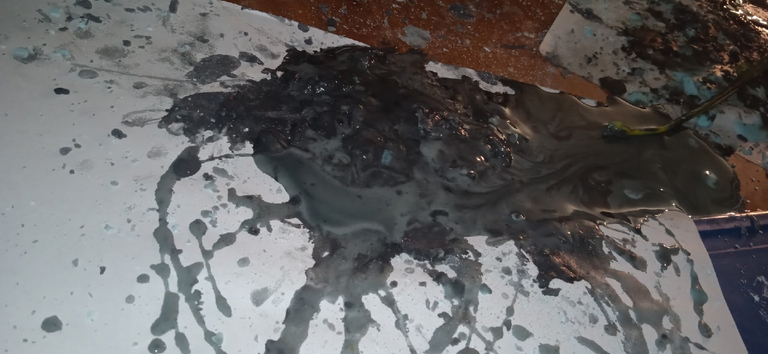 He built volcanoes, dirty roads for off-road cars, his fantasy is my joy:)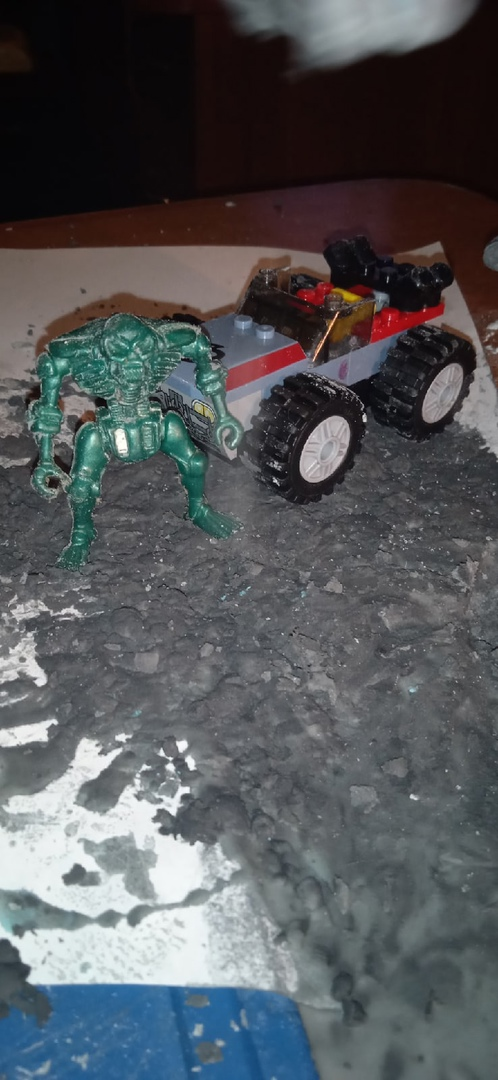 Then we cleaned the table long after it;))
but it was SO great fun that it was worth of it anyway.
Studying CAN and MUST be JOY for kids