I've started back at work this week, and I'm lucky enough to work at a school that gives excellent and engaging professional development to their teachers. I thought I'd share a few snippets with the Home Edders community. Please take this as my interpretation or notes on what was a long and exhausting day, and go follow up on some of the points you might find interesting - I'm certainly not pretending expertise as I try to recall the fascinating things I learnt today.
Much of what I learnt I already knew, but didn't know why I knew. Years of teaching will give you a good idea of what works, and what doesn't. Some of the things this guy said explained the 'why', confirming and consolidating why I teach a particular way. Let me give you one example. One of the teaching experts many years ago shocked us all by saying class size does not matter. Now, if you have ever taught a class of 30 kids, you'll be crying it absolutely DOES matter. Turns out - it does. Surface learning can be done brilliantly to a hall of kids. It doesn't matter how many people you are teaching if you are teaching facts and knowledge. But if you want deep learning and real skills, smaller classrooms absolutely are best. That was music to my ears - I've always believed that, just I needed an expert to confirm why another expert was wrong!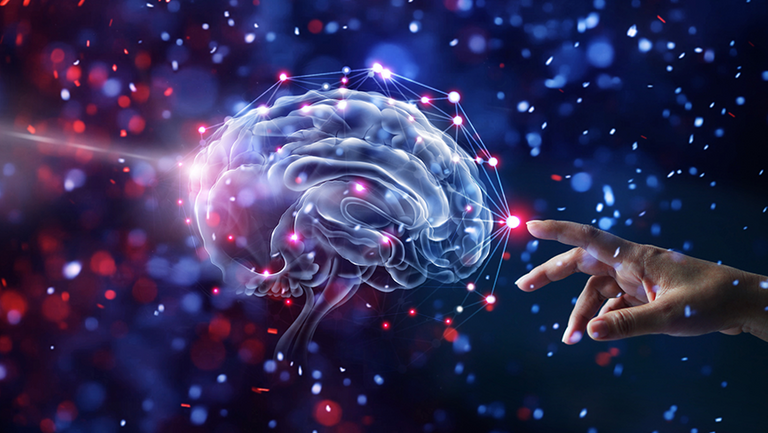 Image Source
So, the majority of the lecture was on genes, plasticity and intelligence, by a very charismatic and engaging Jared Cooney Horvath, 'who has a PhD in Cognitive Neuroscience from the University of Melbourne and an MEd in Mind, Brain & Education from Harvard University. He has worked as a teacher, curriculum developer, brain researcher, and is currently an educational researcher at the Melbourne Graduate School of Education.'[1].
Here's a few snippets and points that were raised that I thought Home Edders might find interesting:
a) If you want to do something well, you just have to do it - over and over. You can't get better at one thing by doing another. The idea that kids who are good at music are good at literacy and numeracy is a fallacy or myth. Practice literacy, you'll be better at literacy.
b) Memory processing is a kind of bottleneck. You can't speed up your processing. However, whilst one kid processes super fast, the other one will get there - it just might take longer.
c) Two kids are in the same class, studying for five hours, learning the same thing. The next day, they are tested and one does loads better. The why is very often because the kid that does better goes and thinks about it afterwards - in the shower, on the walk home. So they haven't studied for five hours - they've studied for ten, twenty hours. Plus, visualisation - imagine yourself doing something, and it's just as effective as doing it. Sports psychologists know this one.
d) Genius is not an inherited trait - it's not genetic.. Mozart or Beethoven will tell you that. They just worked their asses off at it. Masters of anything spend all their time practicing.
e) You can teach people to become a savant, but it's not transferrable. Imagine learning how to recall pi to three hundred decimal places. You can practice and practice and eventually you'll be able to do it. Then someone asks you to remember 300 letters in a particular sequence. Can you do it? No.
f) Transferring skills is hard. That's why when kids leave uni, they aren't perfect at their jobs for some time. They've got to learn the knowledge that informs their skills.
g) Context is everything. You know when you see that girl at the gym every day, and you see her at a ball and she's in different clothes and you can't recall where you met her? That's context. Things like - if your kid studies in a soft bed every day and does well, and then you put them in a hall with a ticking clock and a desk and they do terribly? Yeah, context. So if you want your kid to do well in a formal exam situation, you have to mimic that context.
h) You can change everything with metacognition. If you understand how the brain learns, you can learn better. Teach kids about how their brains work and they'll learn better too.
i) No one can multi task. No matter what they tell you, music does not help them study. You can't listen and read at the same time. Really.
j) Twins raised apart that are similiar? That's society and culture. Sure, some things come from being in the womb together, but raise two kids in the same country in the same era and it's likely they'll smoke the same cigarettes because anyone would in that same situation. In fact, most things are NURTURE not nature. Raise kids in an environment that is curious about learning and values it, chances are they'll be curious learners. If you read yourself, chances are your kid will be good at reading because that's what they've grown up with. They aren't born with skills. They come from context.
k) Repetition, repetition, repetition. Doing things over and over again, in different ways, is great for learning. Yeah, learn by rote, but learn things again as well. Take vocabulary. Learn the word one day, and the next day say: 'What was that word you learnt?' - and again, and again.
l) You aren't a visual learner, or a auditory learner, or a kinaesthetic learner by nature - you weren't born like that. You're not a maths person or a science person because you HAVE THAT BRAIN. You're that because of choice - that's what you CHOSE to focus on. It might be because you enjoyed it. Or it might be because you failed at one thing and didn't keep doing it because it made you feel bad. Like me and ball sports. I was teased at it, therefore I wouldn't do it, therefore I didn't learn, ttherefore I am terrible at ball sports. But that doesn't mean I can't learn them - I just have to create those synapses that make that ball throwing module in my brain. You can draw, or dance, or do anything with enough attention and repetition and learning.
m) Aside from some hormones maybe at different stages, there's NO DIFFERENCE between the female and male brain. Yes, girls can be just as good at maths. Australian boys are better, but that's culture. Chinese girls are better at maths than Australian boys. It's nothing to do with a gendered brain. GIRLS CAN DO MECHANICS AND BOYS CAN COOK. It's just where the focus is.
n) Oh yeah, IQ scores are a lot of bullshit, but you knew that, right?
o) Any apps or games that promise to increase your brain power work for about 72 hours - after that, all you are learning is to be better at the brain power game. It's not tranferrable. You can't get fabulous at cryptic crosswords and expect to have more brain power to do another complicated learning skill.
I haven't covered half of what we learnt today, or all the scientific neuroscience stuff which I'm just not knowledged up about to talk about in any intelligent way. But the snippets above were quite interesting, and worth writing down whilst they were fresh in my mind! I have about three hundred other tidbits I'd love to share with you, but my brain is fried! A good nights sleep for my brain to consolidate it all - oh yeah, that's a thing too. Sleep on learning, the brain files it away, and get on it again tomorrow. Learning is constant. Amazing.
The thing is, the brain is a super amazing thing. It's just one organ in a whole system, but wow - what it can do! It's amazing that we used to believe that once that part of the brain was gone, for example, that was it - but no. Think about the guy who entirely lost the part of his brain for speech, but taught himself to speak, where the language centre rebuilt itself in a whole new part of his brain. Or the kid who could see from both eyes even though she literally had half a brain. Or the Kenyan runner with gallstones who sprinted the 1500 m and won because when he was 13, he underwent painful initiation whereby they ran to deal with it, so his brain forever associated pain management with running.
The upshot? Your kid has so much potential, and to fulfil that, as a home edder, you're probably best study a little bit about neuroscience and learning. But I know you know all this already. Anyone teaching their kid at home is freaking awesome in my eyes! He's got another book out soon, but there's a few books he's already published that could be fabulous to inform your teaching - check them out here.
I'd love to know what fascinating things YOU know about neuroscience and learning, or any questions you might have. I can't pretend I will know how to answer them, but I love talking about neuroscience and learning - it's an endlessly fascinating subject!