Hey there! Wish you a beautiful week!
---
Here's something we did back in the days for our math science lesson.
What kid doesn't love playing with toothpicks and playdough?! Just using simple balls and connecting them with tooth-picks can make so many fun two-dimensional shapes!
You can even make 3D Shapes. Building these can be a bit tricky and can require some trial and error. Maybe it's best if four hands are involved, especially with the little ones. They definetely need some help if you try making these 3D shapes with them.
We only made 2D Triangle, Square and Rectangle but you can do as well Pentagon, Hexagon, Octogon.
---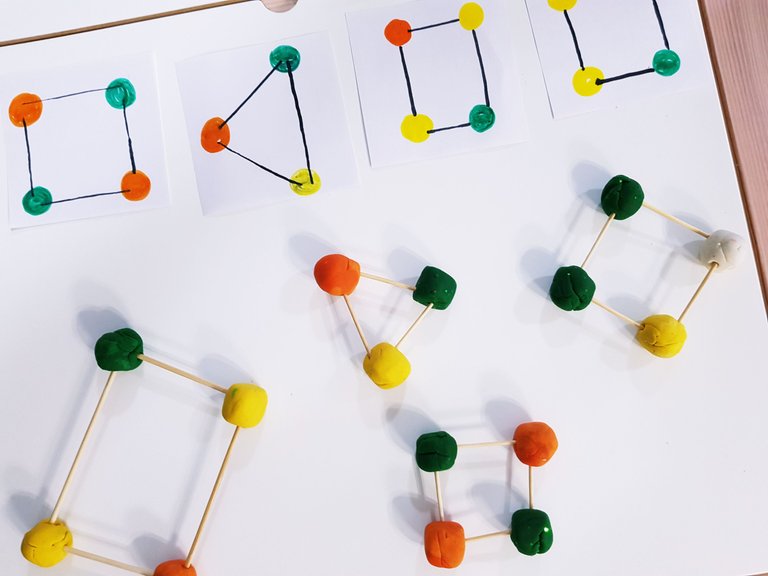 ---
Visualize Shapes Through Play
Hands-on learning activity.
It is a fun and interactive way of learning shapes.
This preschool geometry activity right here can help kids learn about spatial concepts.
This also teaches them how many sides and corners for each shape. They can feel, touch and count the number of sides and corners.
Materials you need:
toothpicks
play-doh (or you can replace it with gum drops, gummi bears, grapes or any candies/fruits that can hold the toothpicks together firmly, also mini cheese squares too)
I prepared the handmade "cards" before, by drawing the shapes we must create with playdough. I also used our shapes cards for a better visualization,see those cards with blue shapes.
You need to supervise this activity because they can hurt themselves with the toothpicks.
Let's not forget this activity also trains kids's eye-hand coordination and fine motor skill, too. Big time!
I will try it again with my toddler, maybe he can do it on his own now. First time we did it, big time I was helping him, showing him how is done, etc. But it was a success, he liked it.
We began by forming the little balls out of playdough. This is where fine motor skills gets formed haha. We used our plastic knife for cutting. See down below through photos how we got through the process.
---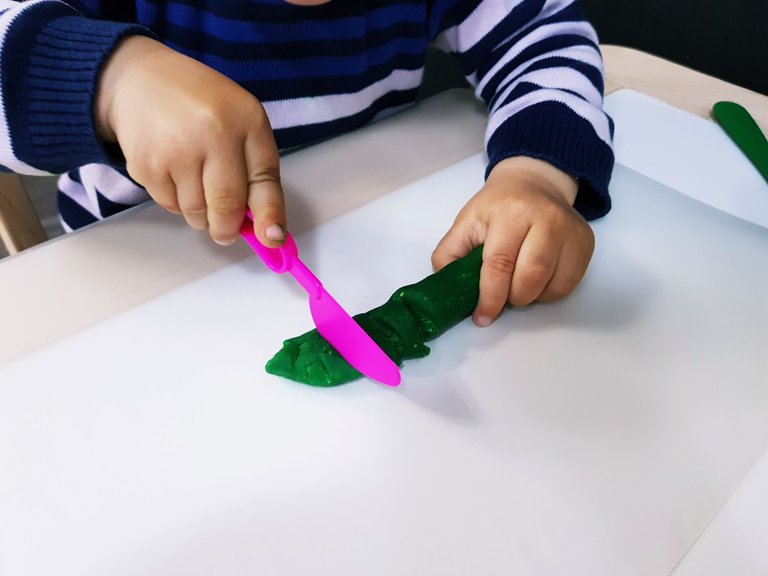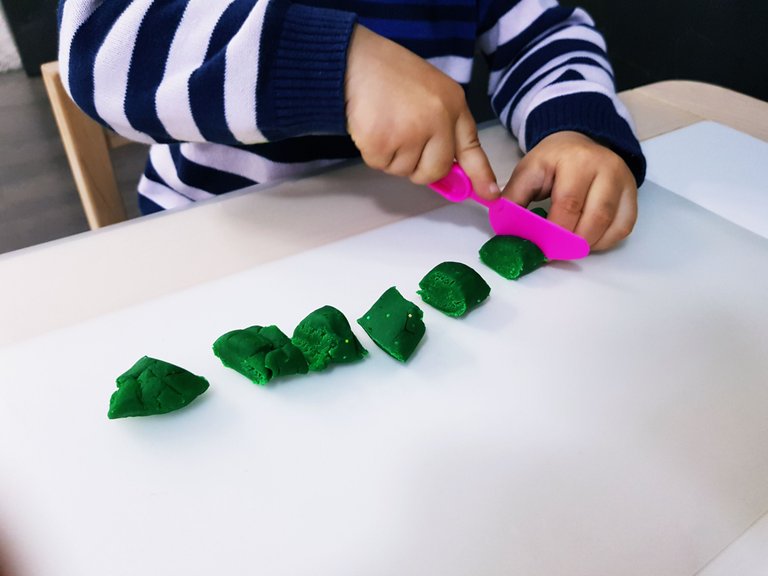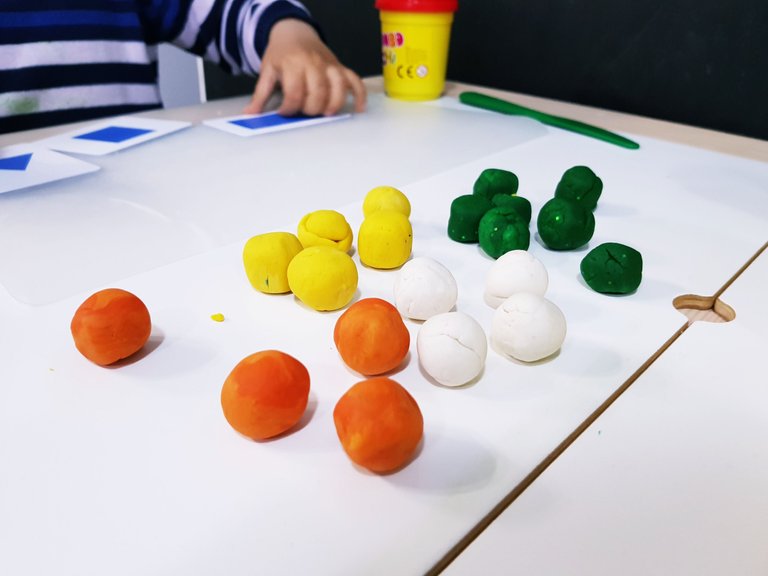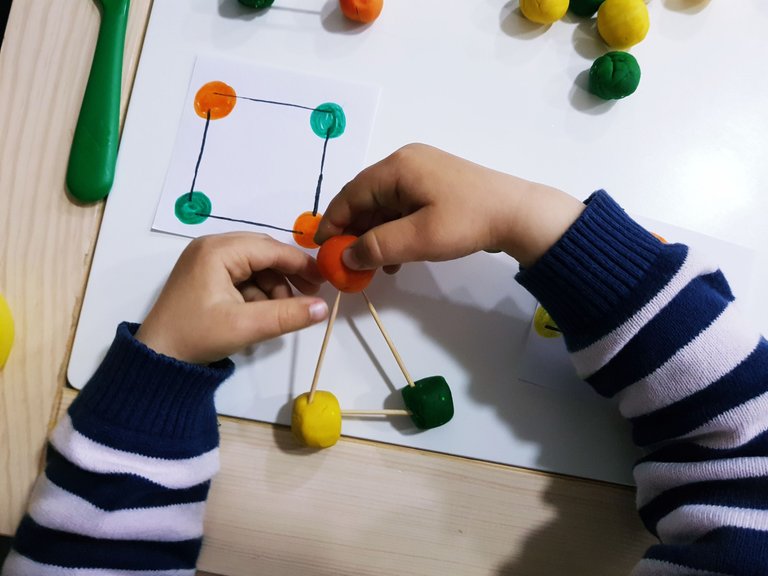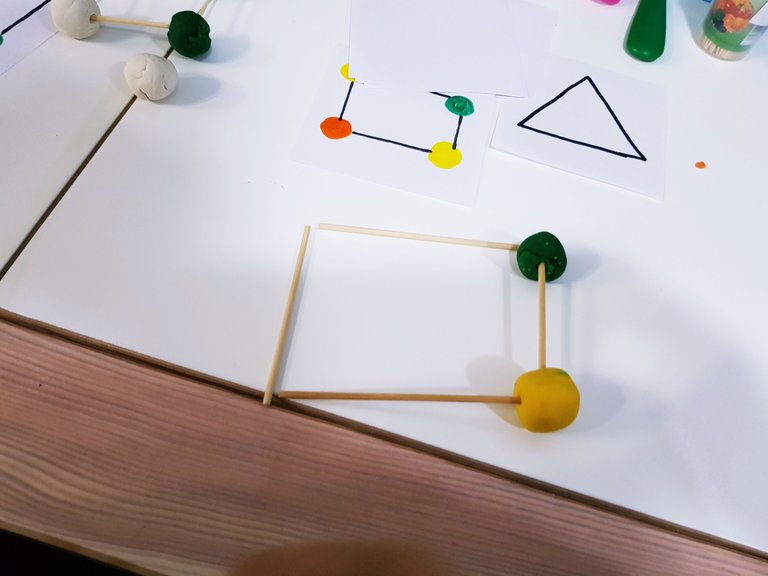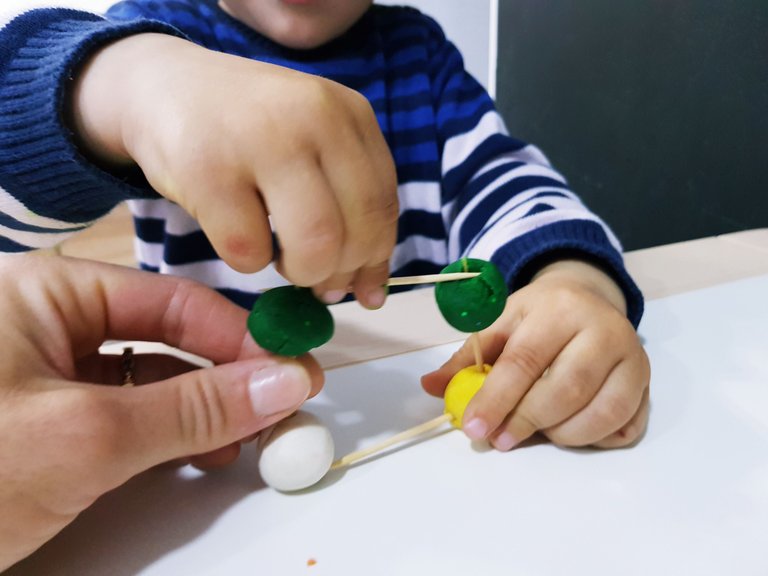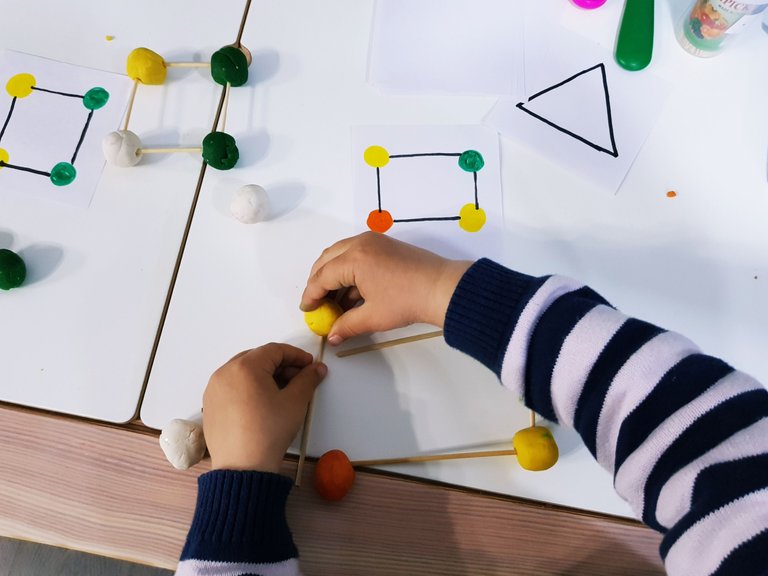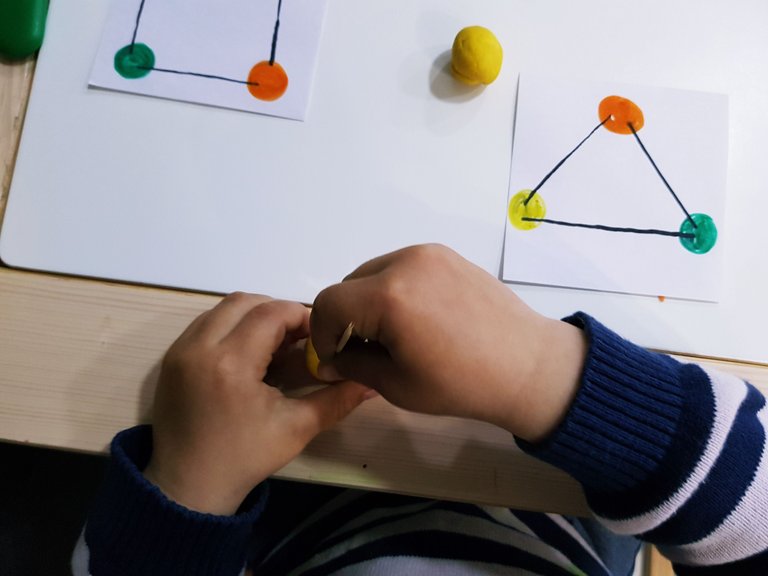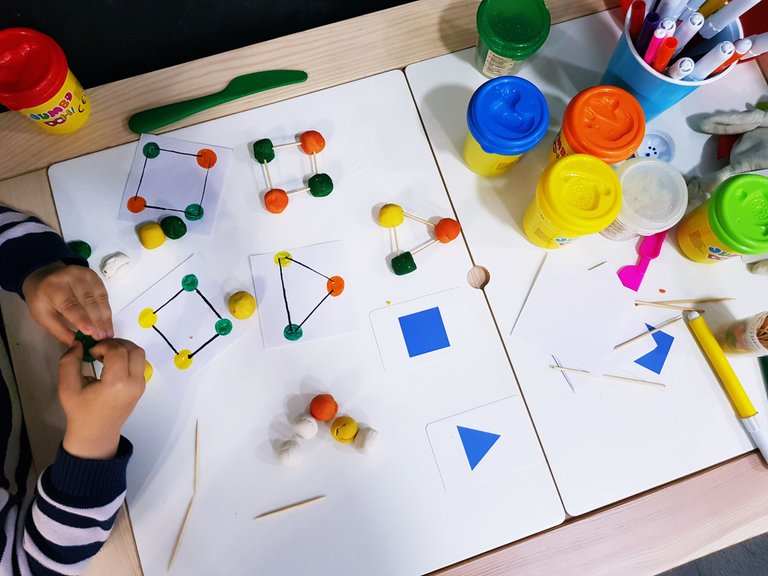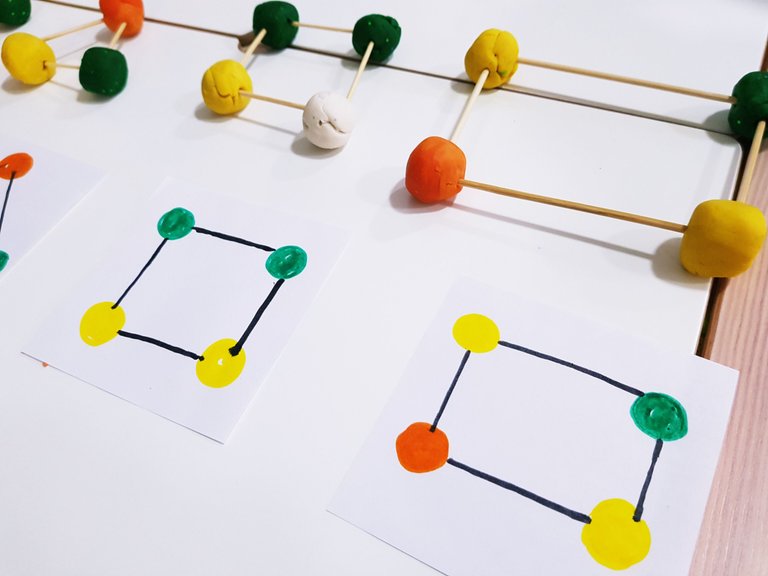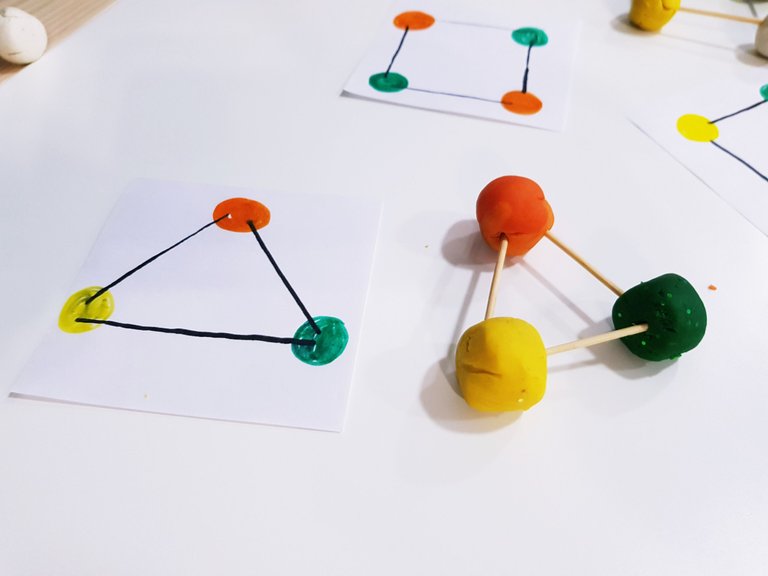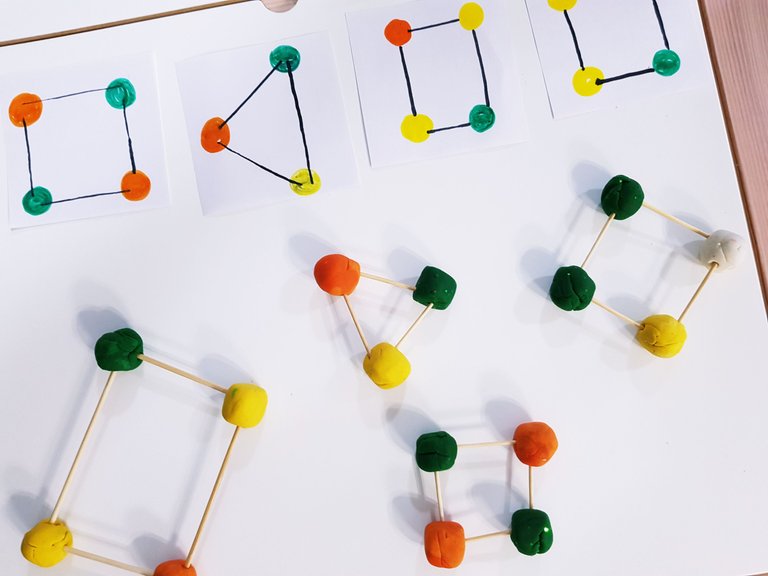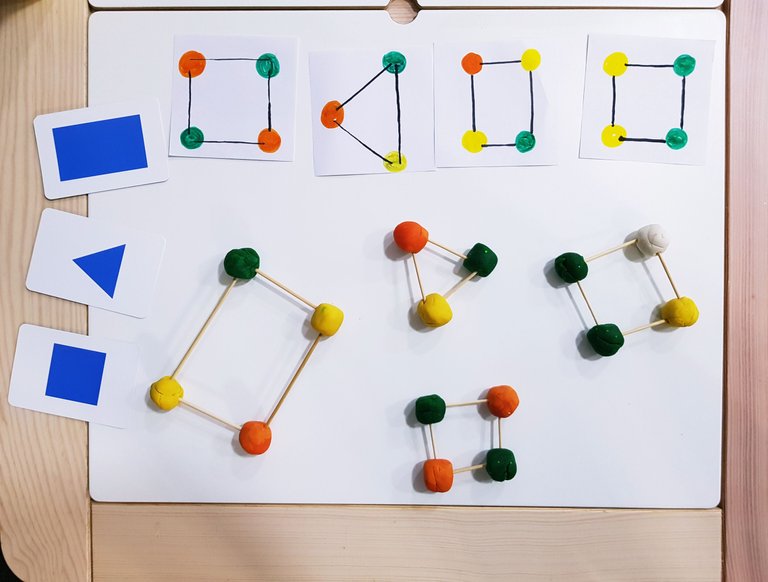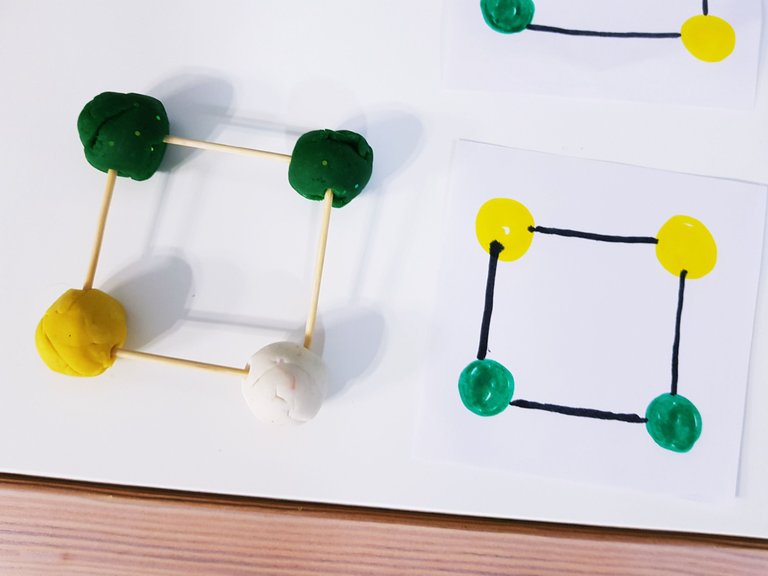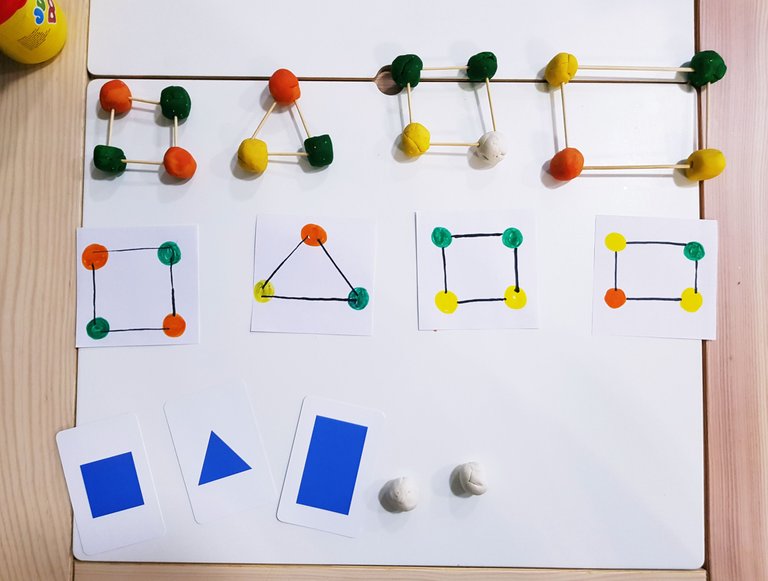 ---
Counting Activity
In order to go further with math and knowledge of number words and symbols, number word sequence skills and enumeration, you can try some counting.
Easy to make, I just came out with this idea because I know how much my little boy likes to count. For him wasnt quite a challenge but still, he had fun in putting these little balls in their place.
You just need a white paper and some coloring markers. It can be also a color recognition activity, though I didnt really thought of it, BUT my son did!
How cute of him! Besides counting, he thought in associating the balls by colors on the paper.
---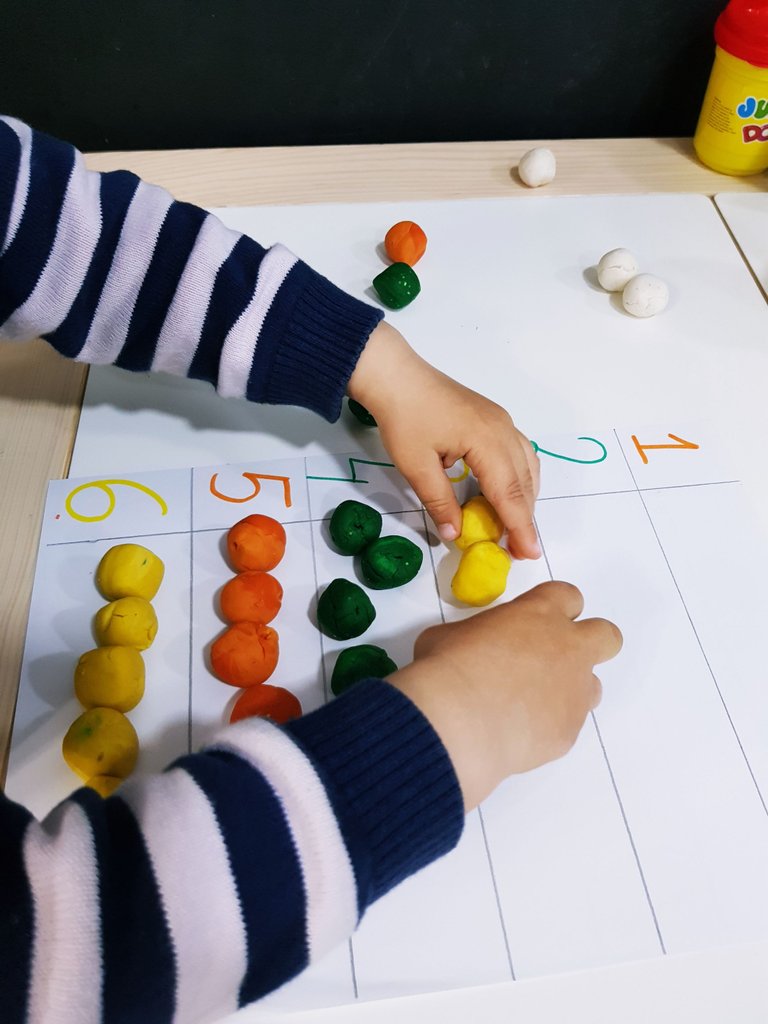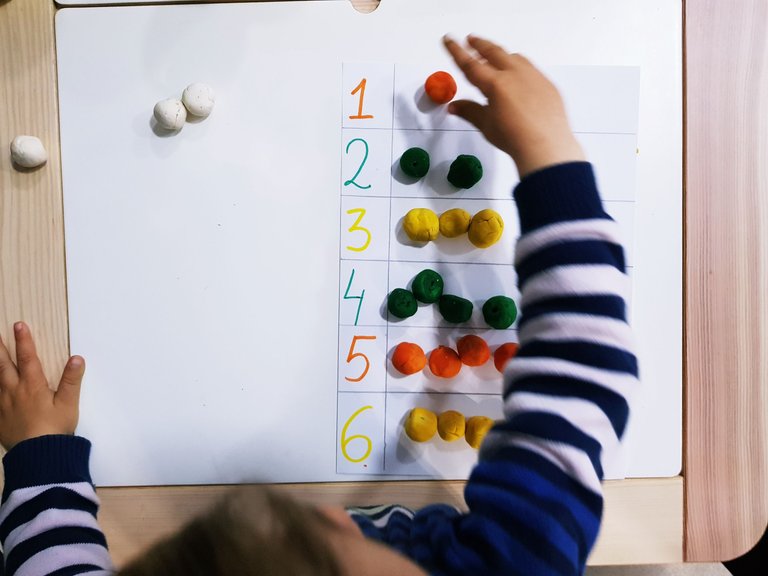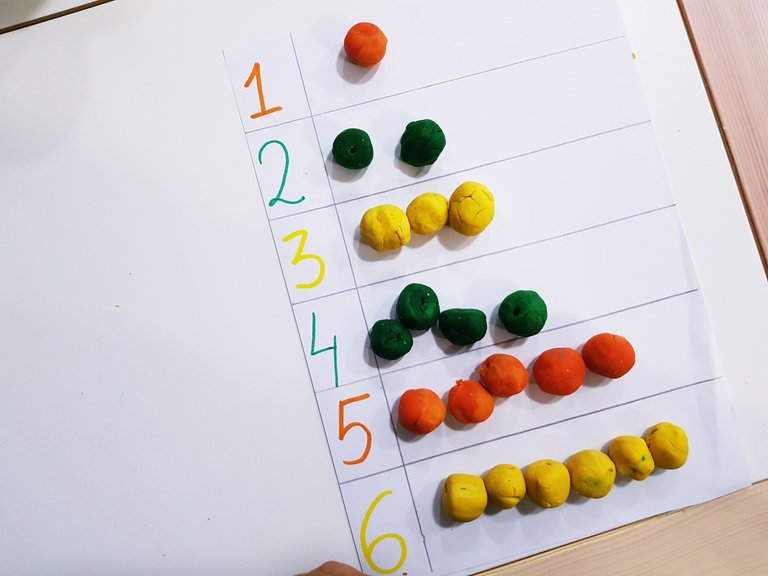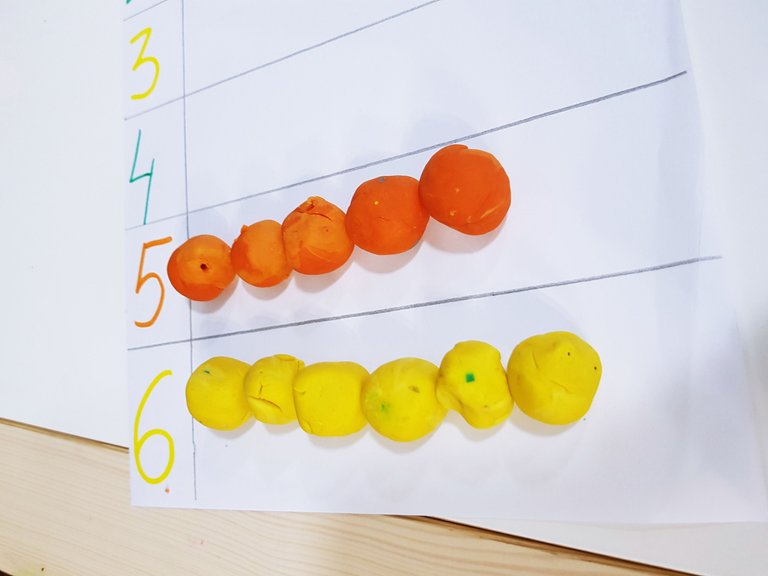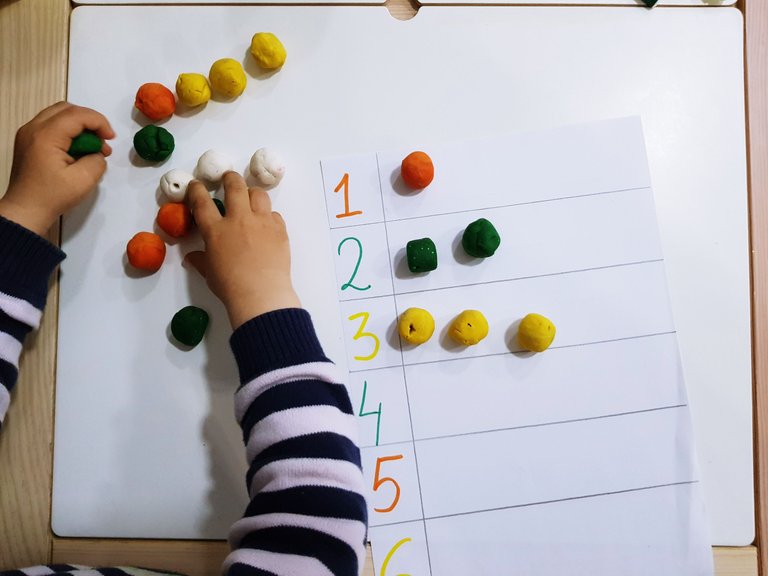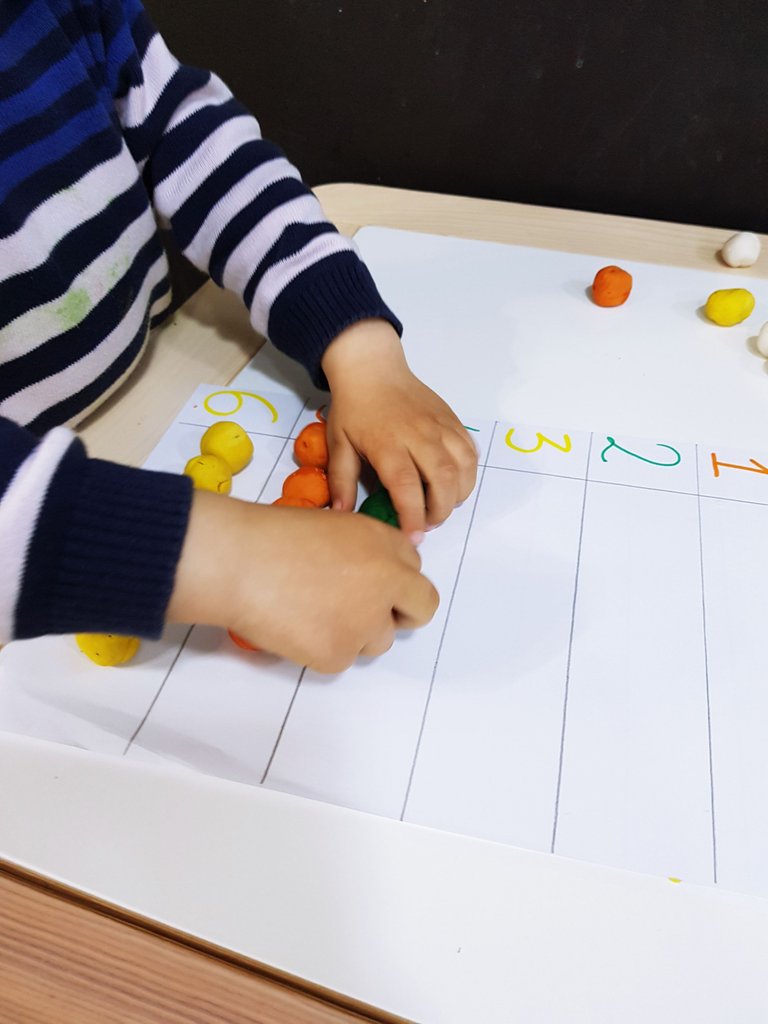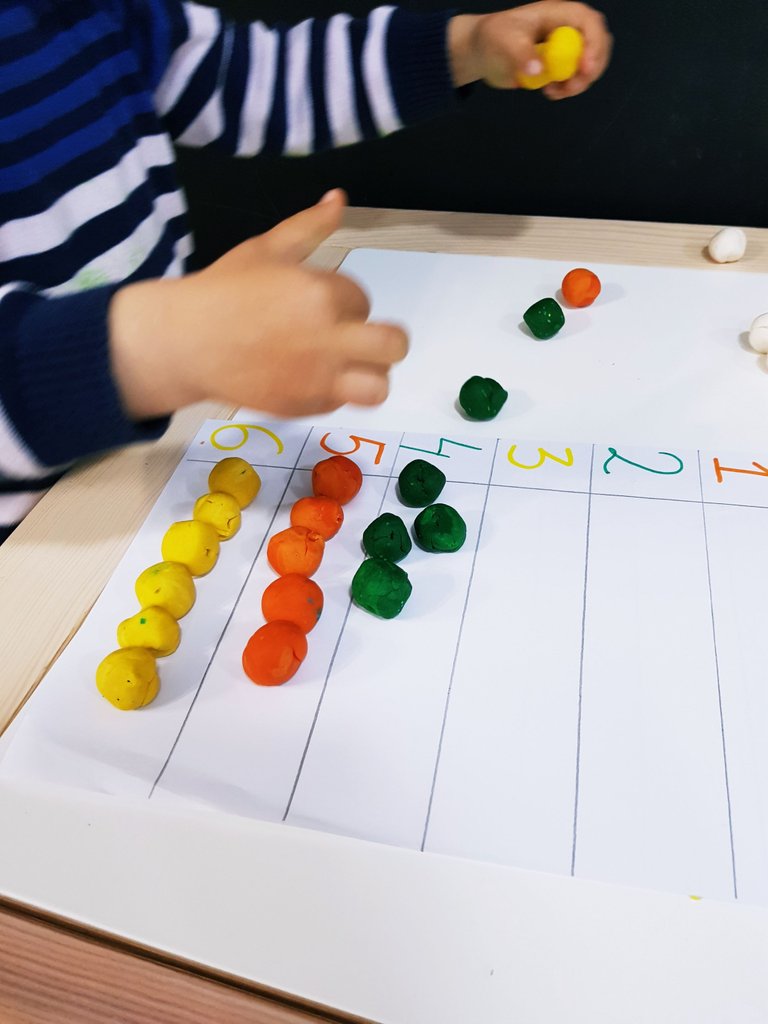 ---
That's it. This is how we spent some good minutes, maybe up to half an hour.
In the end, toddler here got really into counting so he played with these playdough balls all over again.
Aghhh, almost forgot, he wanted to make playdoh balls out of every color we had. I just remembered I took some pictures of this too. And we asked to do counting up to 10.
He was 2yrs and 4 mo.
This activity is just perfect for preschool and kindergarden, or why not, elementary school?
Here they are! It's just cunting, but a bit different.
---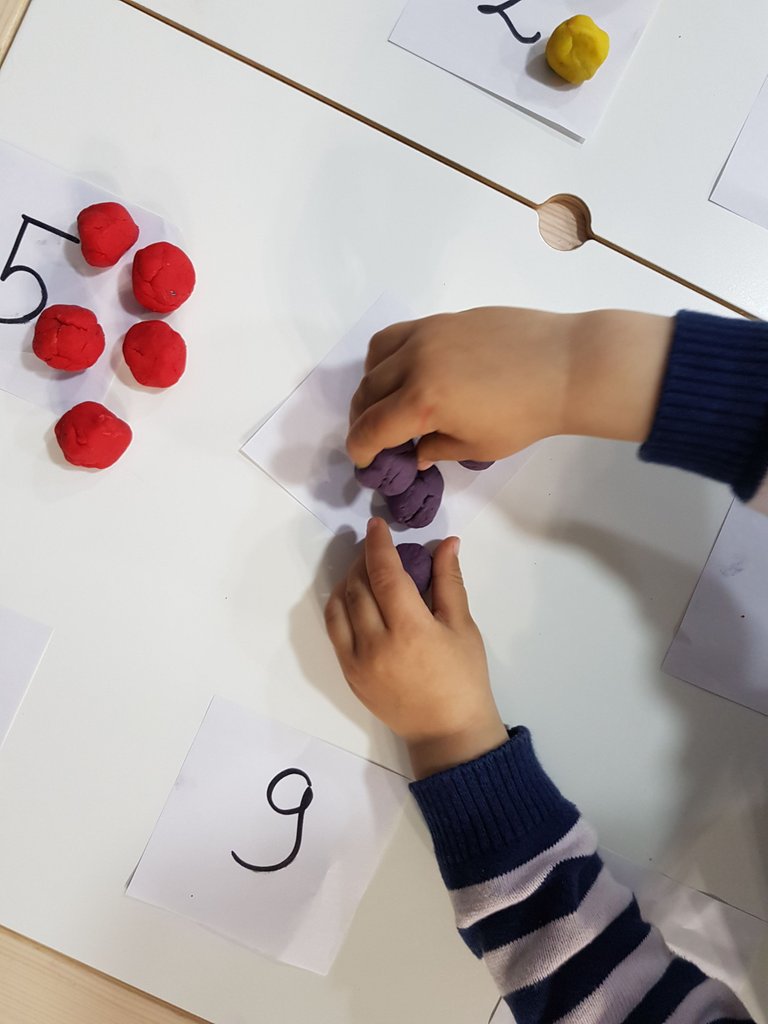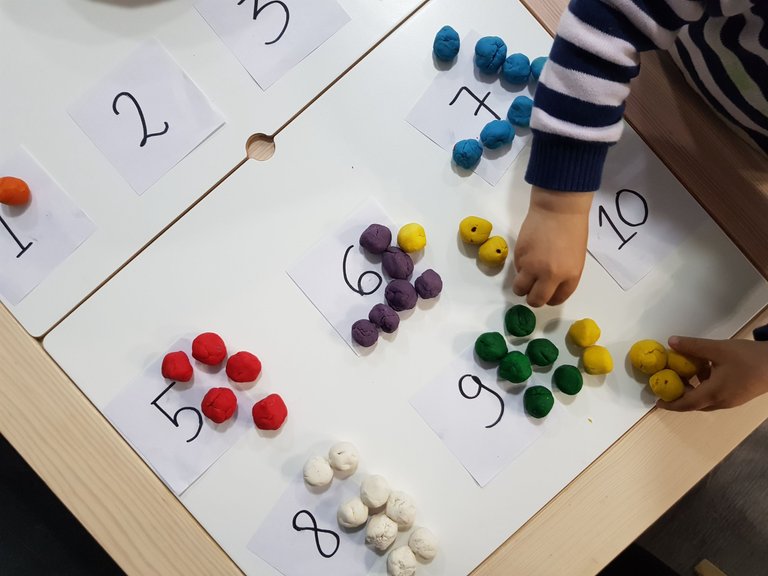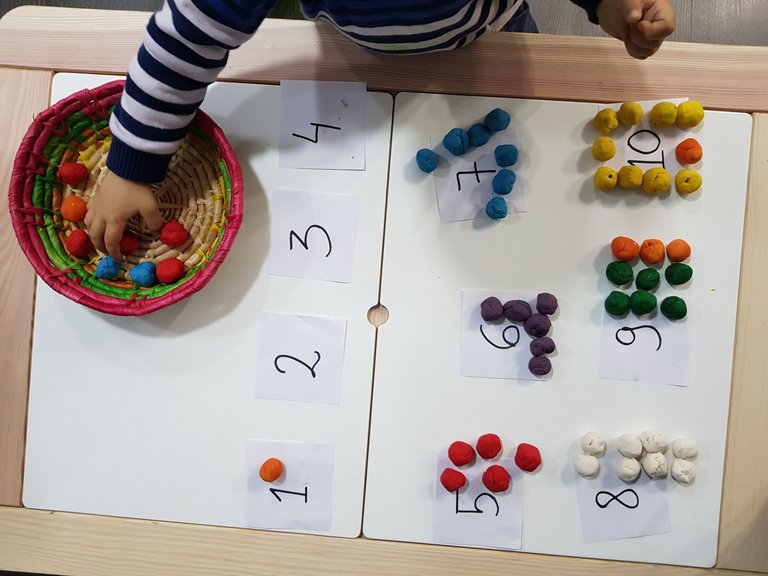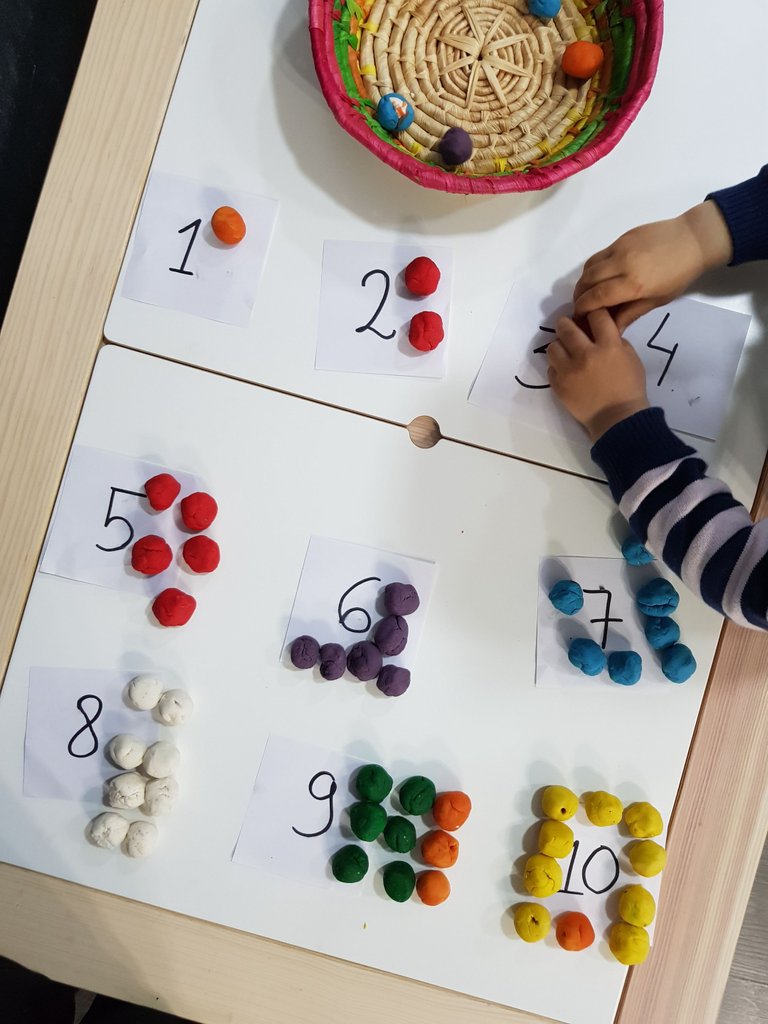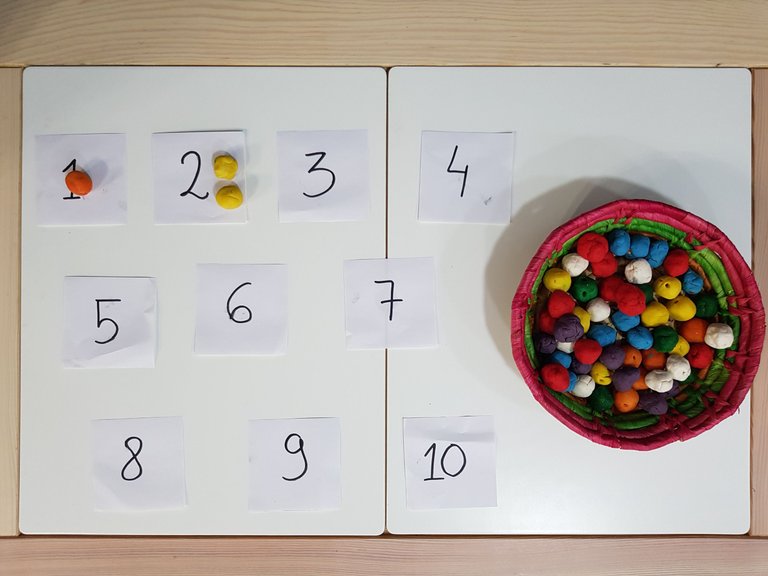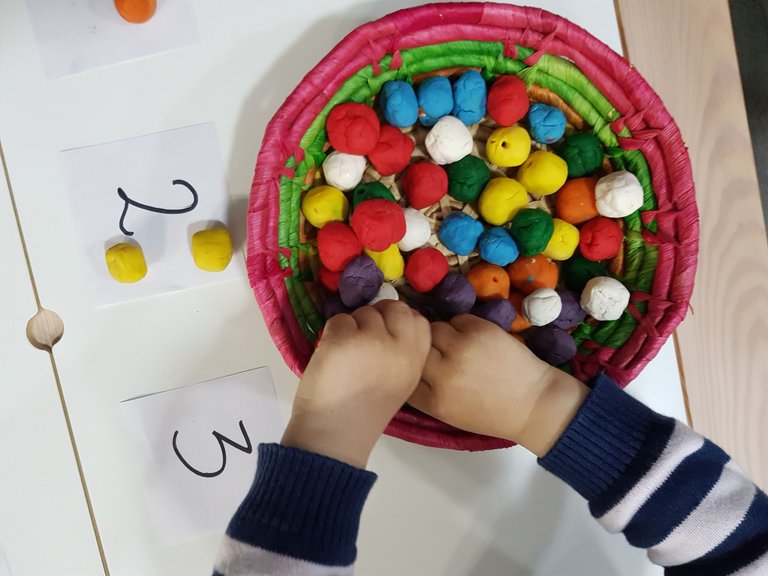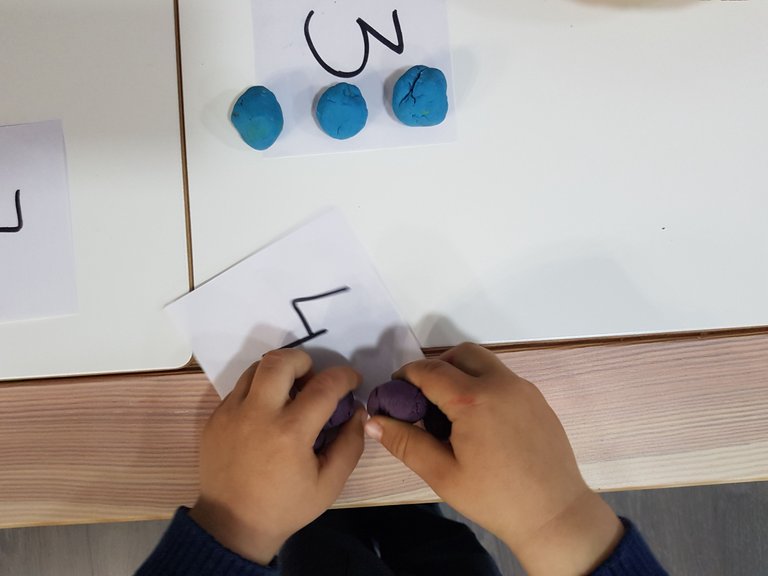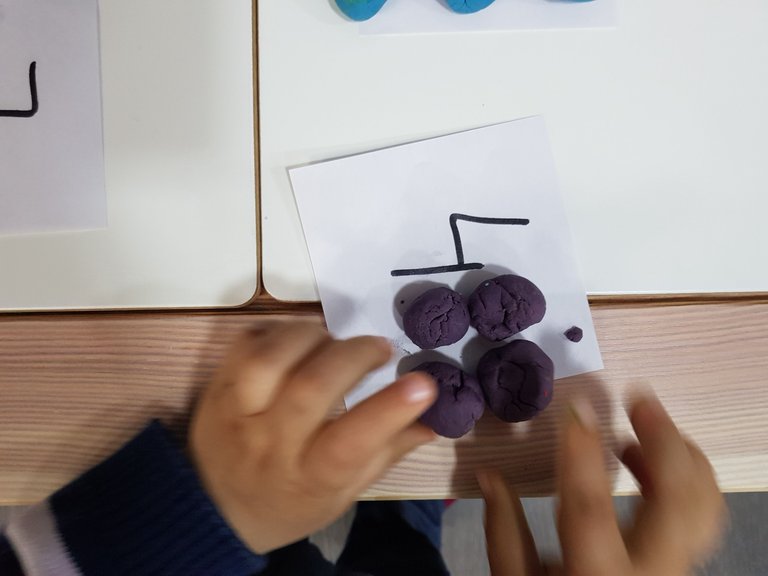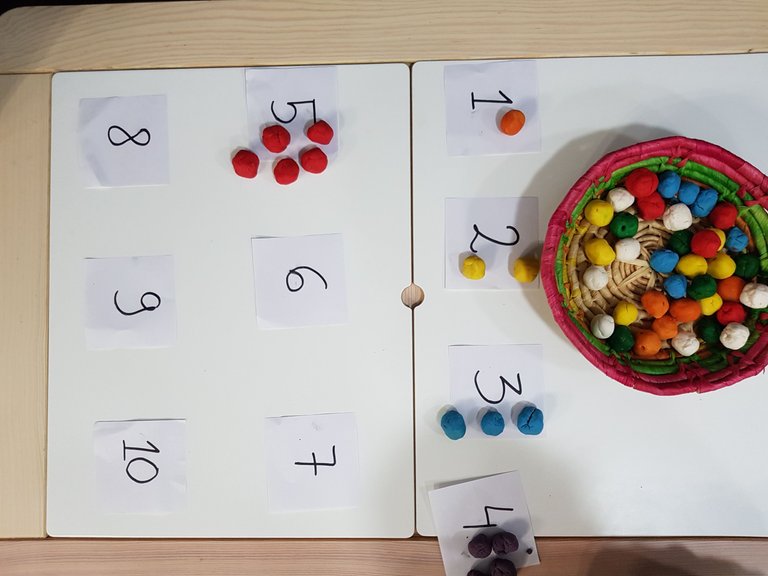 ---
Thank you for reading,
Wish you a wonderful day!
Don't forget to have fun with your little ones!
missdeli