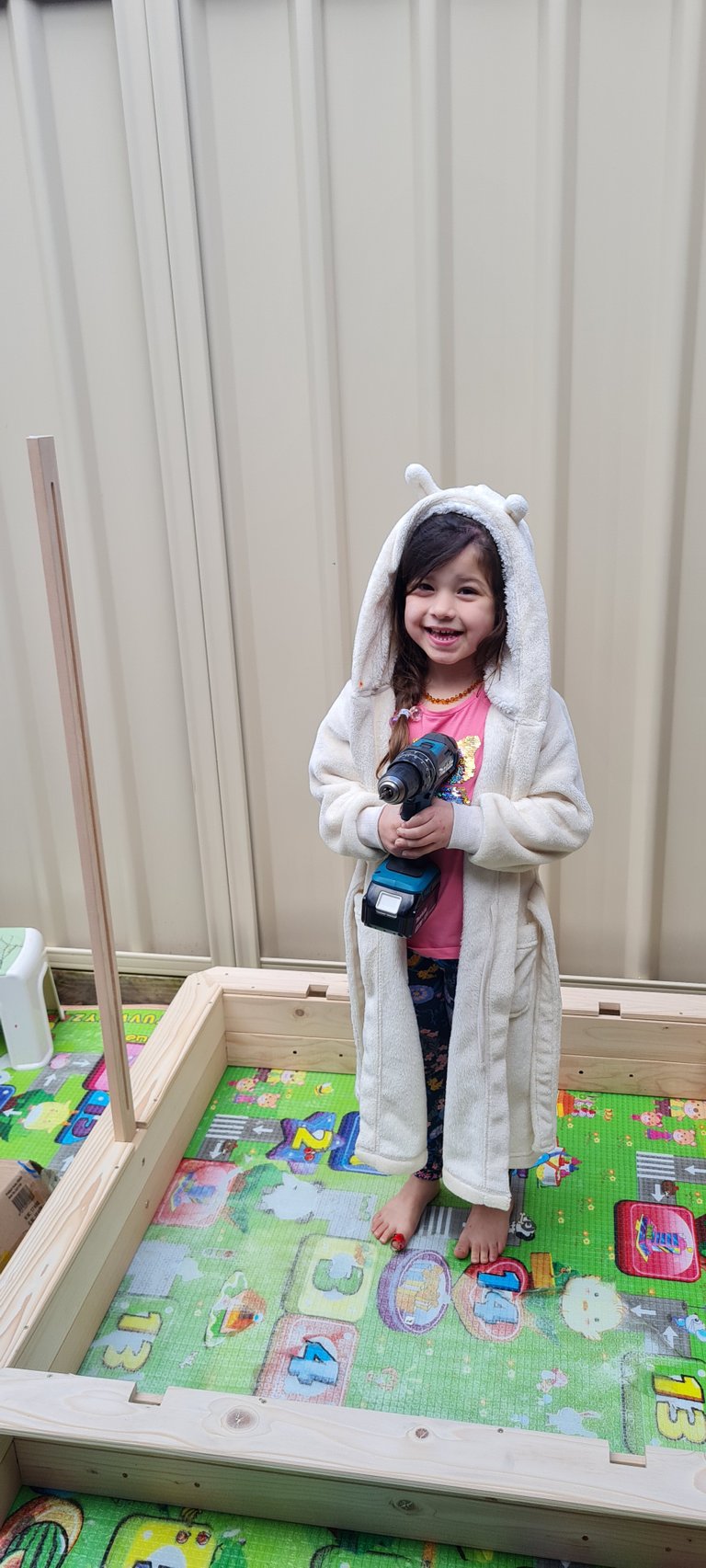 Gooooood evening @homeedders I hope you're having a wonderful day and getting the most out of home schooling. With the recent announcement that there is currently no treatment or vaccines for under 12s Home Schooling will continue and so will it for pretty much the whole of Victoria.
This weekend was father's day and what better way to spend the day with Lil Miss then ripping out the power tools and building our very own sand pit! Now to be clear this was a kit that just needed to be put together. I purchased it from our local Bunnings Warehouse through click and collect.
This was the first time I had decided to let little miss use the cordless drill which is something she has always wanted to do but I've been hesitant in letting her use the drill. But it is something that she has always wanted to use and I thought why not let her get to work on her own sandpit.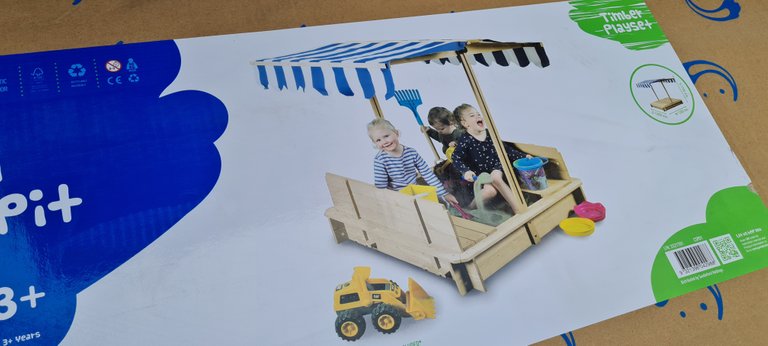 The pack is called Timber Play Set and It cost $130 dollars and took about 2 hours to assemble with most of it slotting into place and secured with a few screws. It probably could be done alot quicker but because I decided to let little miss lead the job it took us abit longer.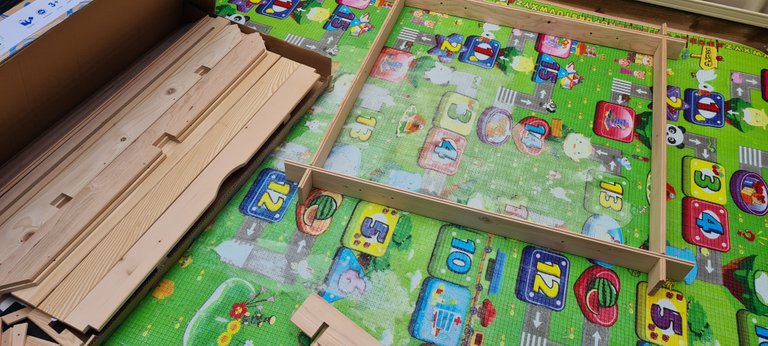 The instructions that came with the box were really straight forward and I thought I'd get little miss to have a try first but she is still learning to read so it made the processes a little harder. I went through the instructions with little miss letting her know that the steps are numbered and that we needed to follow each step.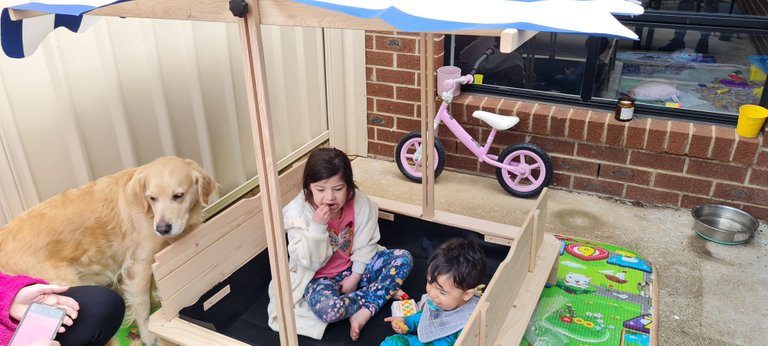 We'd almost completed the job when little miss decided it was time to stop for a lunch break, despite only having to fill the sandpit up with sand she wanted to stop and eat inside it. Oh well, I needed a coffee break and to distress a little and rest my hands as at this point she had missed the screws a few times and managed to screw my fingers.
Fortunately the wood is only a soft pine and didn't require much push pressure to get the screws in and most of it was pre drilled so made the whole assembly process easier.
So lunch break over time to get back to it!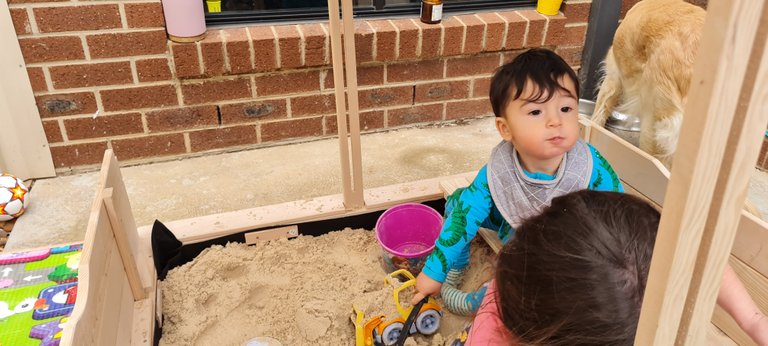 Now that we were back to it, it was dads turn to do some heavy lifting and carry a few bags of sand and fill up the sand pit. I didn't realise but there is a specific type of sand that is used in kids sand pits. It goes through a wash and has small fine particles removed. This is to ensure when the sand is dry it doesn't get lodged in kids lungs and cause infection and other nasty things.
It's also important to keep the sand slightly damp and not fully dry to further support it not ending up in kids lungs.
All in all it was a wonderful day further building little Miss's skill sets and giving her something special to be proud of. Everytime we head outside she now says "Dad, I built that!" It's great confiding such confidence in our kids at such a young age and it helps further develop their skill sets. Confidence in life is key and things like this not only help with practical skills but emotionally also.