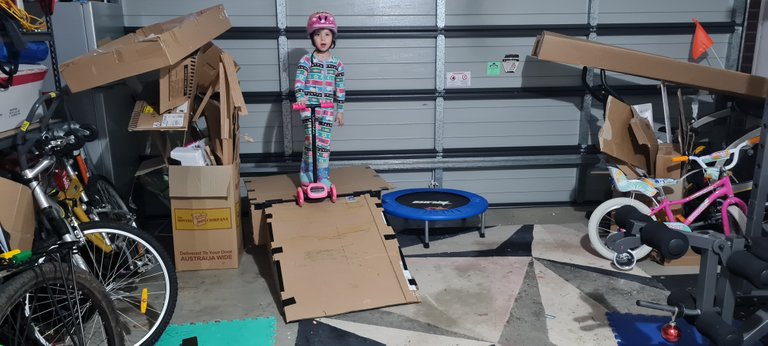 STEM or what is Science, Technology, Engineering and Mathematics is an Educational field focusing on those four subject matters in a real world applicable style. It's also a style I excelled in as a kid but it wasn't really called STEM back then I don't think. I think STEM in its Educational sense is a relatively new concept. Literacy and numeracy is the main focus of the current education frame work A.K.A boring.
I was always able to quickly grasp concepts and run with them something I still do. Lil Miss being my daughter I thought I would give it a crack.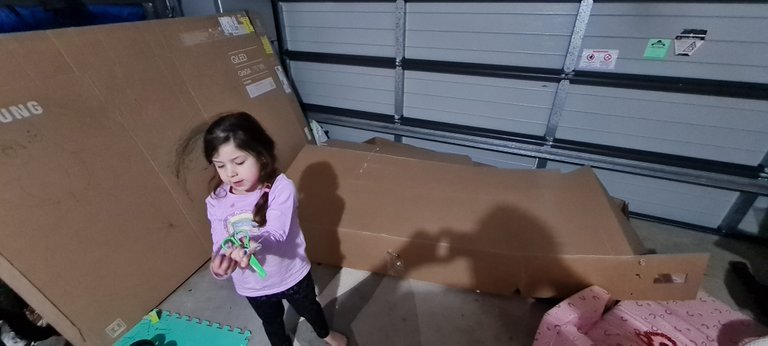 Before lockdown I promised Lil Miss I would build her a scooter ramp and unfortunately due to lockdown 6.0b local hardware stores have only been open to trades. We did however, have an abundance of cardboard from all the credit card purchases going on. So we decided to undertake our biggest arts and crafts project yet.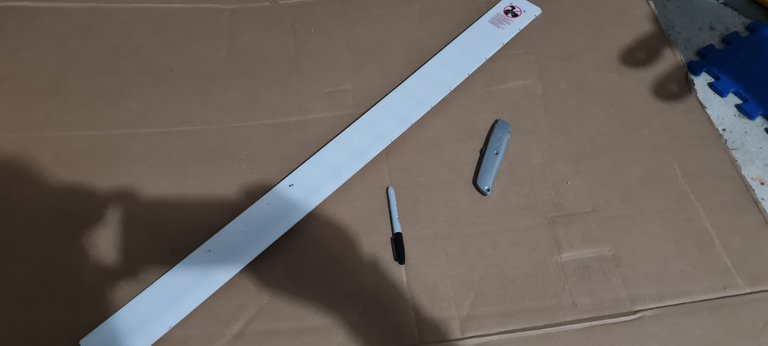 With nothing but a ruler, texta, box cutter, glue, duct tape (you can do anything with duct tape) and out excess cardboard we decided to get to work designing, measuring and creating our very own cardboard scooter ramp.
Through the process I explained to Lil miss weight ratio and even how in the designing process we needed to reinforce the structure so it would take her weight, be fit for purpose as well as stable.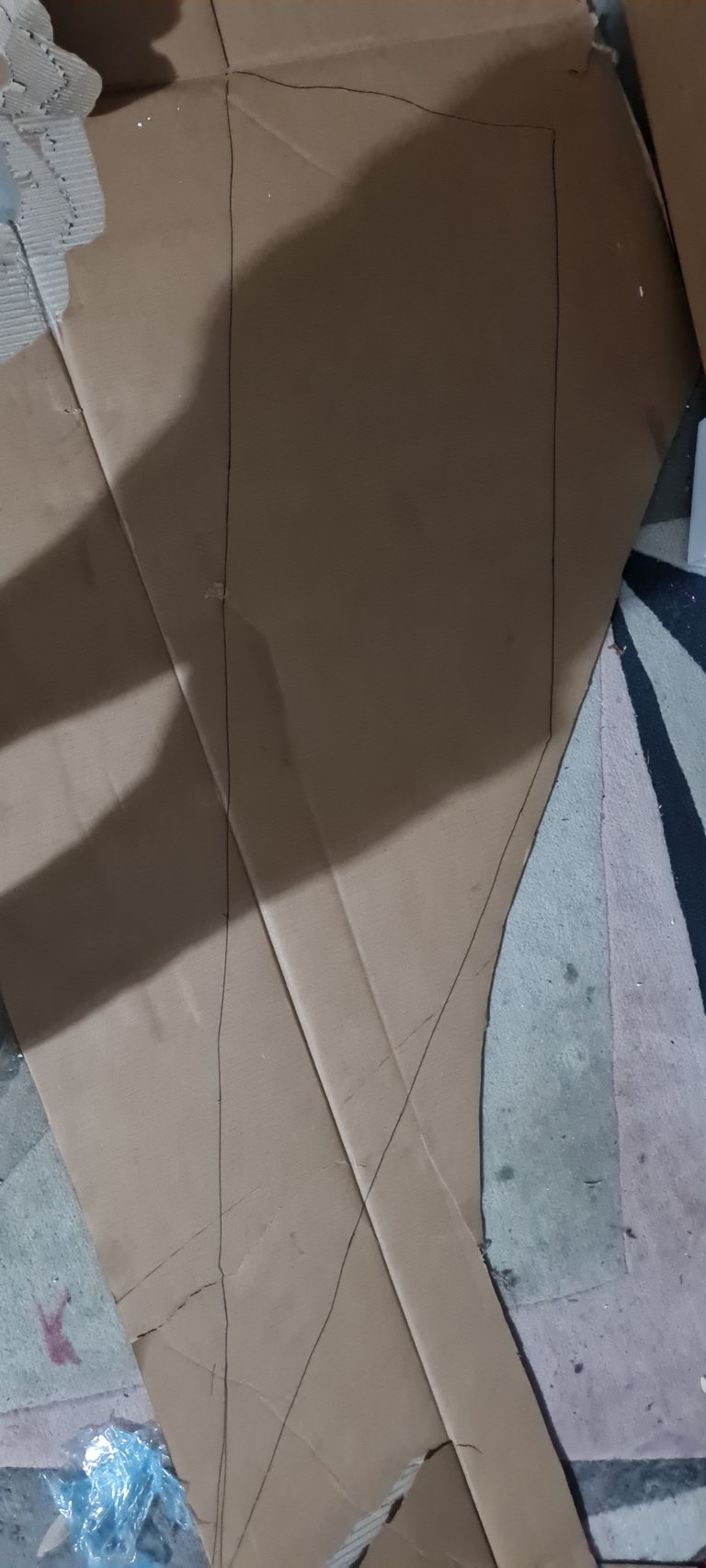 We got to designing our ramp and what she wanted in it she wanted a really really big one. But as we tested our cardboard against a 25kg weight plate it didn't hold to well and the rolling motion often caused it to buckle.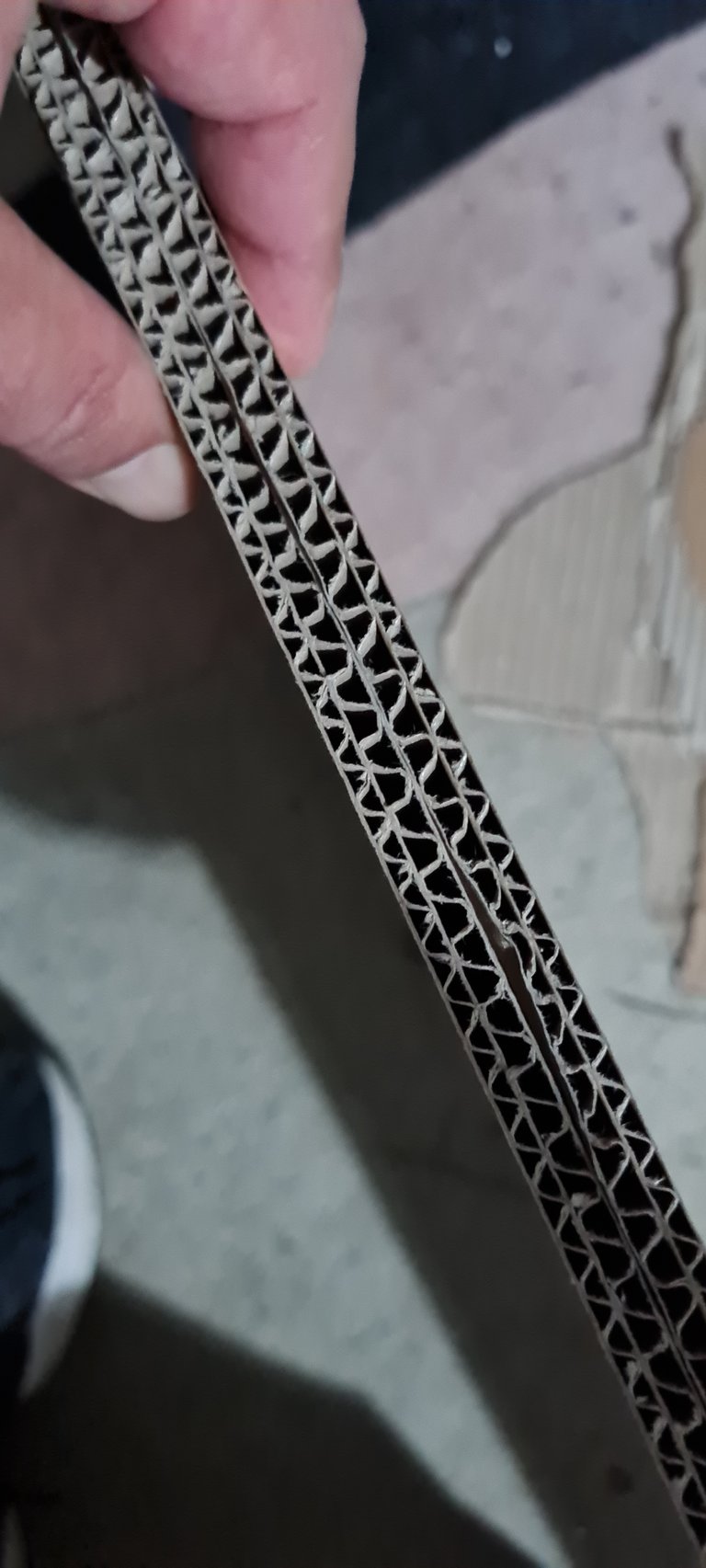 To increase its resistance and weight bearing ability we made three ramp cut outs one for each side and one through the middle. We also reinforced it be gluing another one to each one. So each side and middle is two cardboard cut outs.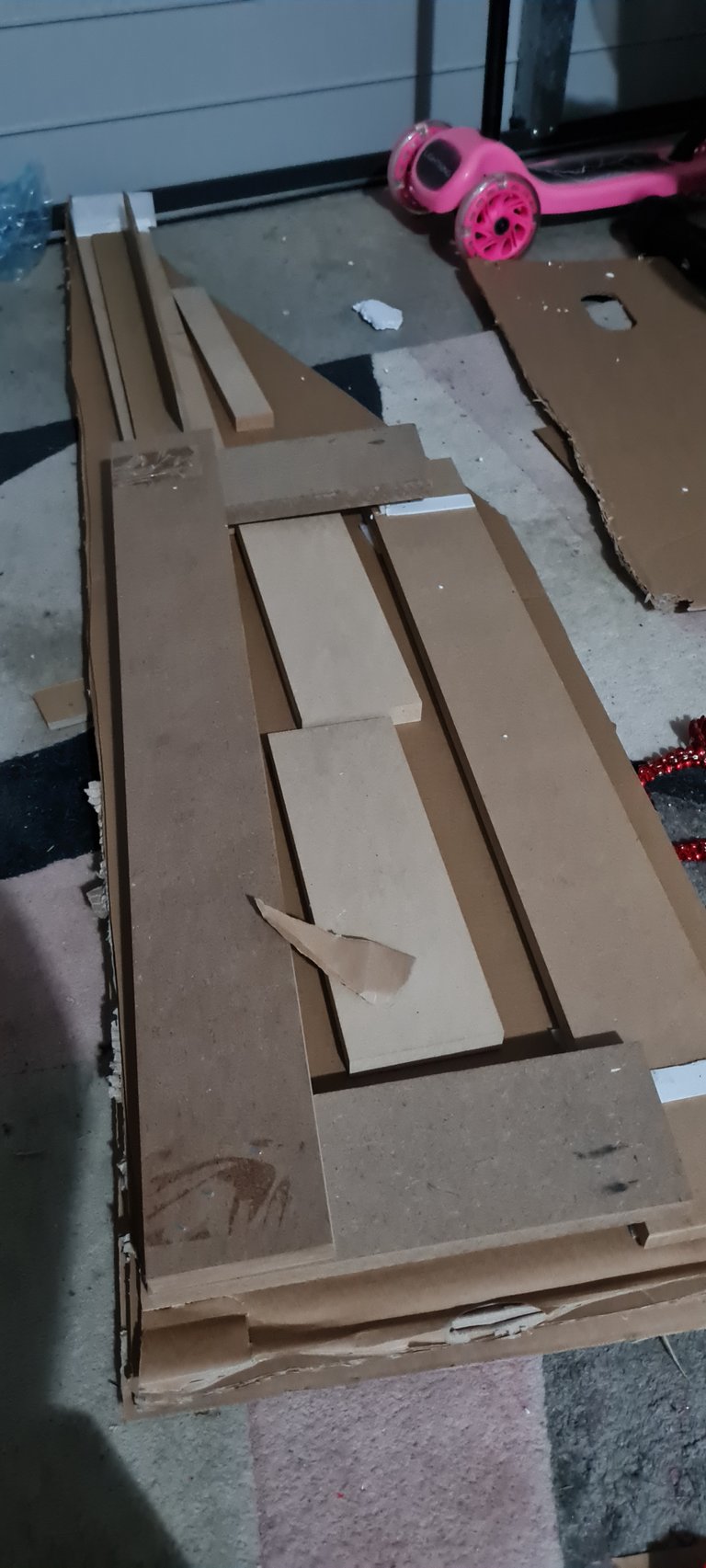 We piled them ontop of each other, added some weight and let it sit over night for our super glue to take hold. As this was our frame it was vital that it had enough time to dry and the cardboard didn't become compromised and crushed.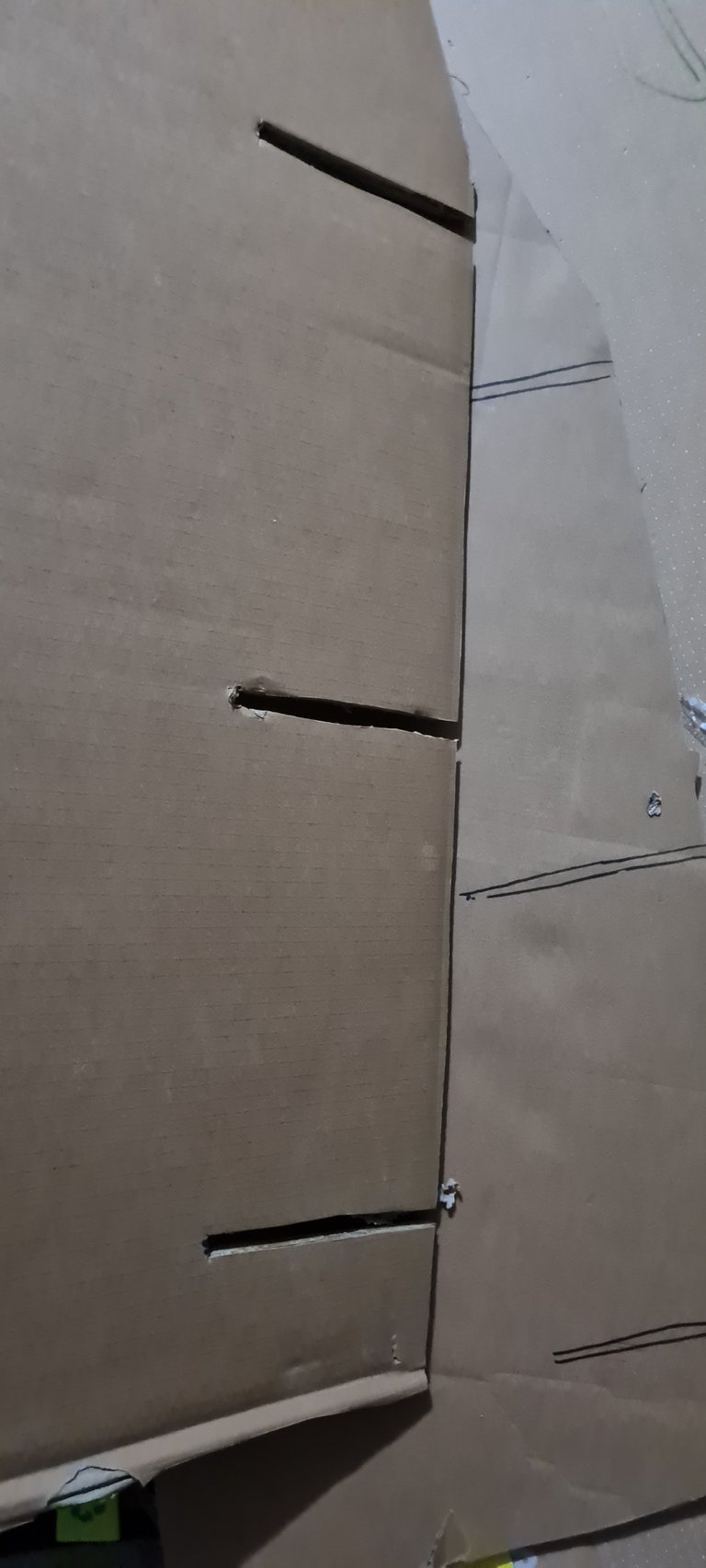 I also did this with 3 additional pieces that would form the rest of the structures frame. We then marked out slits in the cardboard so it would all slot together like a jigsaw puzzle. Careful not to cut too far in that it compromised the structure.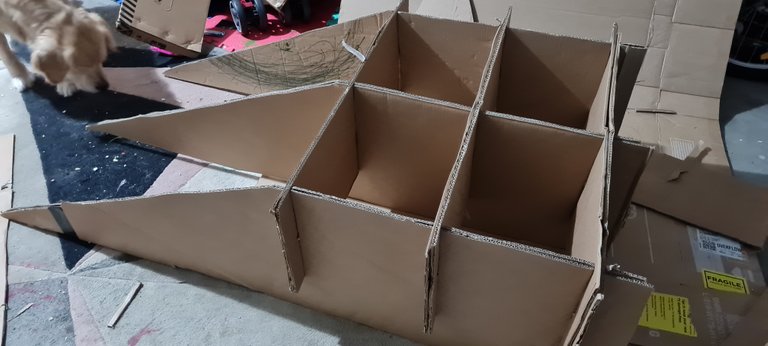 The next day we assembled the pieces and this is what we had. The bear bones of the cardboard ramp. To test it I placed another cardboard piece flat on top to cover the holes and asked little miss to get ontop and jump a little. It held and no children were harmed in the construction.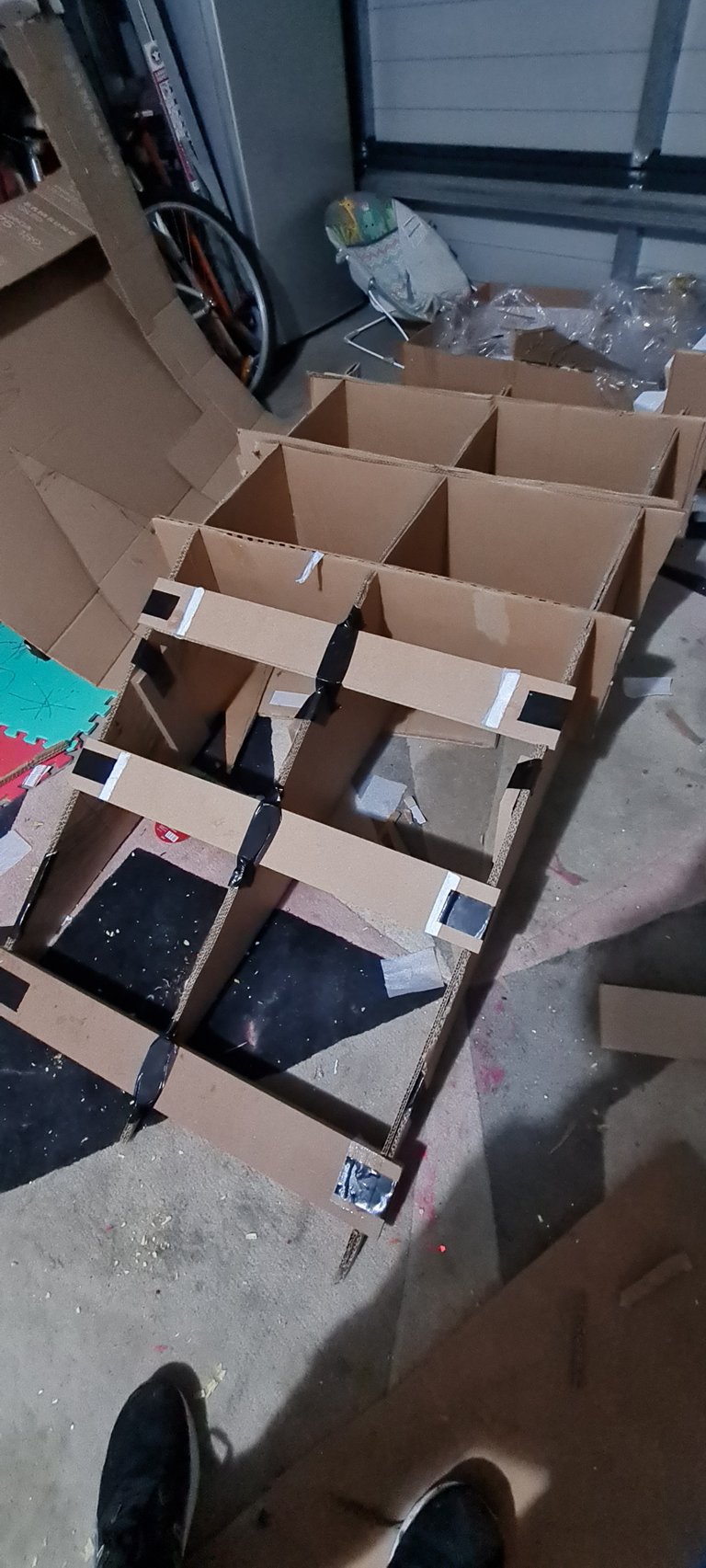 For the ramp section itself being thinner I didn't have the same luxury of cutting slits into it and sliding more cardboard into it as it would have compromised the strength and weight bearing capacity. So instead we utilised the pieces of MDF that came with our treadmill box as three slats across the top. Light enough to not add too much weight and strong enough to hold little misses weight and any added weight. As this is the part of the ramp that will be the most used and under pressure due to the constant movement. I also believe I will need to replace the piece of cardboard more often that will be going over the top.
We further reinforced the weight bearing capacity by gluing and duct taping more MDF to the sides of the cardboard. It's at the location that little miss will be entering the ramp so there will be periods of taking a fair bit of load and needs to be strengthened.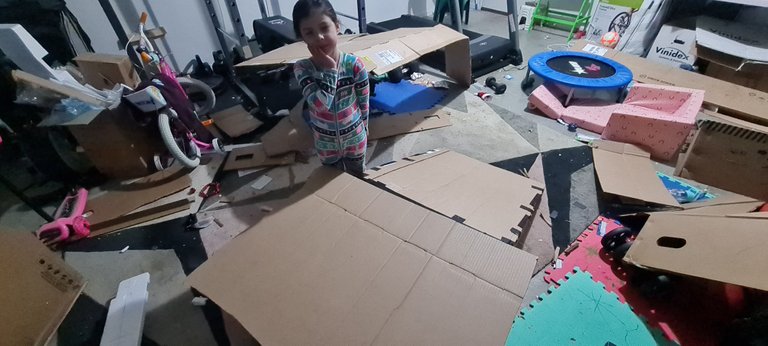 Now that our sturdy frame was complete it was time to seal it all up with more double glued cardboard for added strength.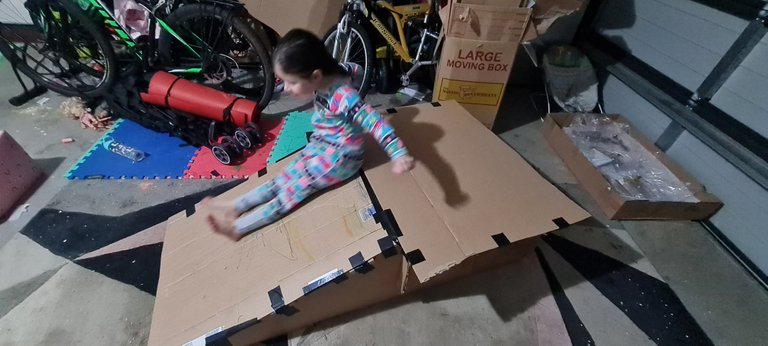 Before using the scooter it was time to put it to the test and little miss went to town on it using it as a massive slide. She's so excited and can't wait to show her little brother tomorrow who will love using it as a slide to.
I was surprised at how sturdy it was and using only a box cutter we managed to come out with a pretty straight and well balanced ramp.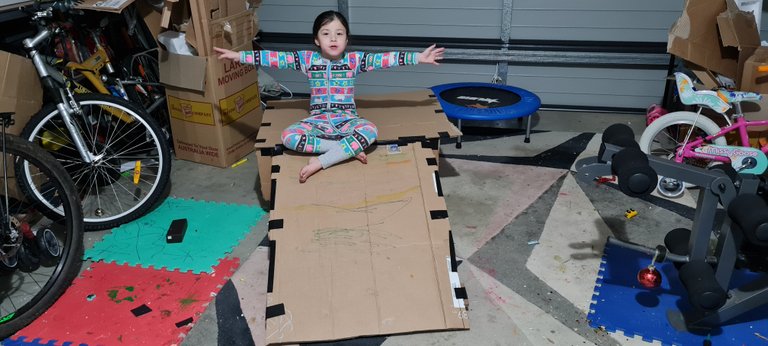 Little miss enjoyed her new ramp for abit longer while I cleaned up the garage and let the quick dry glue set, I reinforced it in position with duct tape and now it was time for the real test. The Scooter.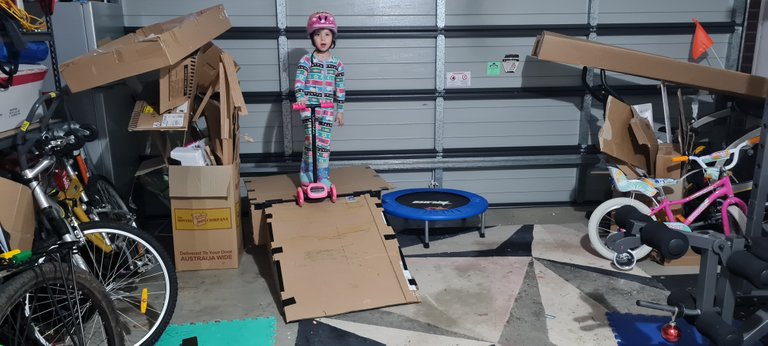 It was a fantastic success able to take her weight and the reinforced cardboard had no issue from the wheels of the scooter. The slates across the ramp of MDF provide the perfect amount of weight bearing and distanced enough that the cardboard doesn't wear too fast in the parts where no MDF is. I do however, believe this is where it will fail first but we will see it happening.
A wonderful STEM class where we were able to learn and build something at the same time. If you don't already know there is a STEMGeeks community on Hive with a STEMGeeks token. As many of the Educational topics blogged about here relate to STEM fields I thought it would be good to let you all know about it.
Hope you enjoyed today's class and we've inspired you to put that cardboard building up in the shed to good use.
Have a great day/night!