Hi everyone, welcome to our classroom.
I haven't updated my son's improvement since my last post months ago but he got the best outcome I've seen.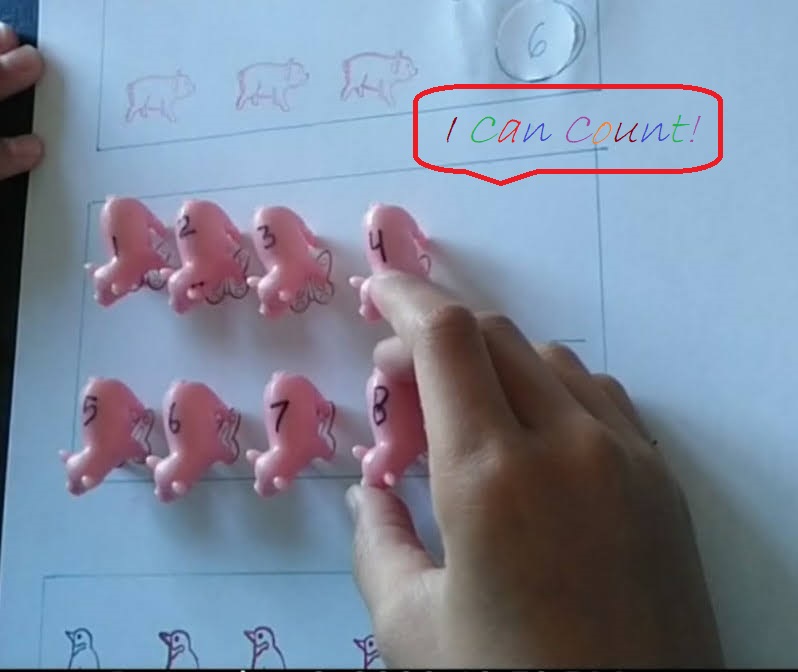 So impressive, how he follows the directions, how he gets his enthusiasm to learn with curiosity in every single task.
He knows how to write total 23 letters without any help, read using an app, using his talker/proloquo2go more often and willingly bringing it anywhere he goes.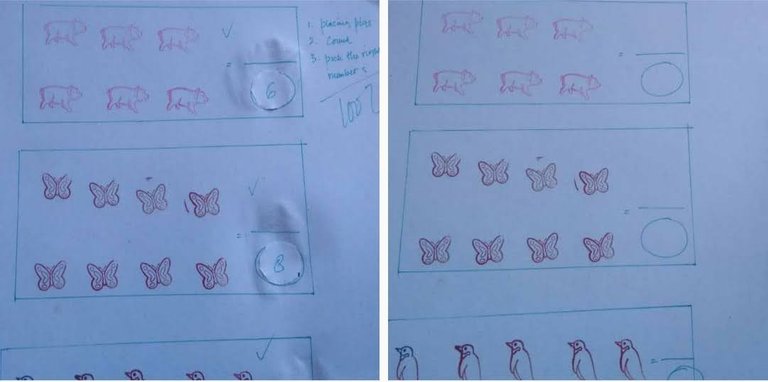 The picture above shows his worksheet before and after.
The video I want to share this time is about how my son learns basic counting the easy way. For me, it's a huge paid off seeing him move his tiny fingers and count each pig without me helping him.
In the video, my son is counting by placing piggies that already marked with numbers from 1-10. Then, he has to place the pigs in each every stamps he is going to count, when he finished placing the pigs, the last number will show how many pigs there are.
Thank you for visiting my blog,
@lugina.