Hi everyone, welcome to our classroom.
Getting over something, committing in it and putting an effort to pursue, to build and to improve takes dedication. No matter how hard, you still keep going because you know at the end of the tunnel, there's always light.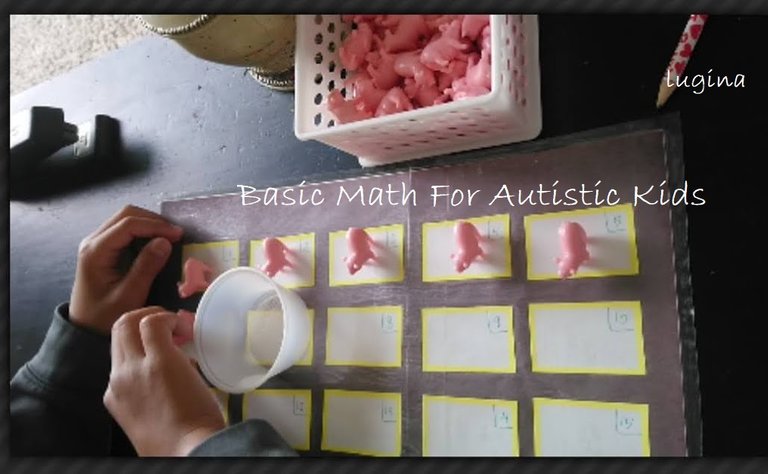 I have been working with my autistic son educationally for almost 1.5 years now, nothing is impossible if we really doing it with love.
If my last post was about counting in existing images, this time my purpose is for him to understand and be able to perform if someone or myself asks him some for an amount of things.
Example, this is a simple basic math when we teach 2 year old kids, can I have two candies, please! And they will give it to you correctly without a doubt.
There is no way a severely autistic kid like my son can do that. But with a lot of time and patience, I see he is finally getting there. Although my style in teaching isn't the same as you guys teaching your kids.
Still using miniature piggies, practice twice a week with a lot of help and visualizing in every step of tasks.
Example of task:
Adam, can you please give me 7 pigs.
He has to match the number on the container to the number on the template I made.
He has to put one pig in every box that has number on it (to assist him visually).
He has to stop when he reach the container, that means he will get the correct number as we ask for.
Below is his video counting 7 pigs.