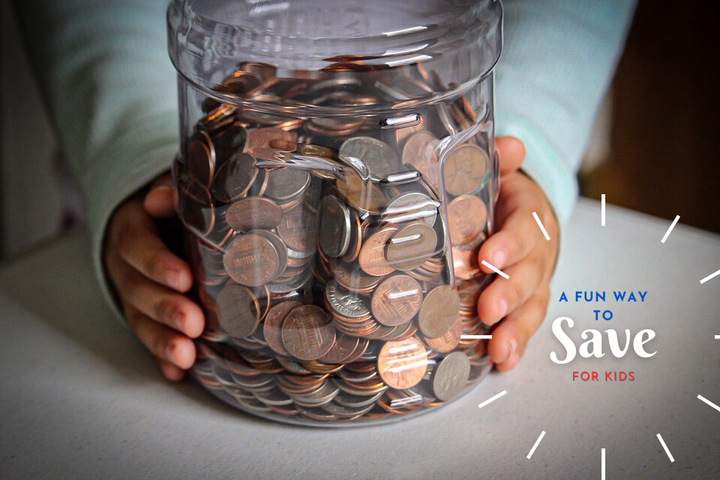 I was having a conversation with my eldest daughter who will soon be turning thirteen. We were talking about saving and how important it is not to spend every dime we receive. She and her siblings always get money in their birthday cards from family members and are so quick to want to spend it.
She mentioned how
Pennies are so boring and don't add up to anything.


She would most likely be the one to walk right over them and instead look for a silver coin. I have to admit I was the same way.
We're trying to instill good habits in our kids while we still have them at arm's reach. Building a savings is one of those habits we deem necessary and essential for living comfortably and not from paycheck to paycheck. We teach them from experience because we both have made poor decisions in the past that led us to debt and bad credit.
I wanted to find a way that our family could have fun saving together and sort of make it a challenge to motivate us even more.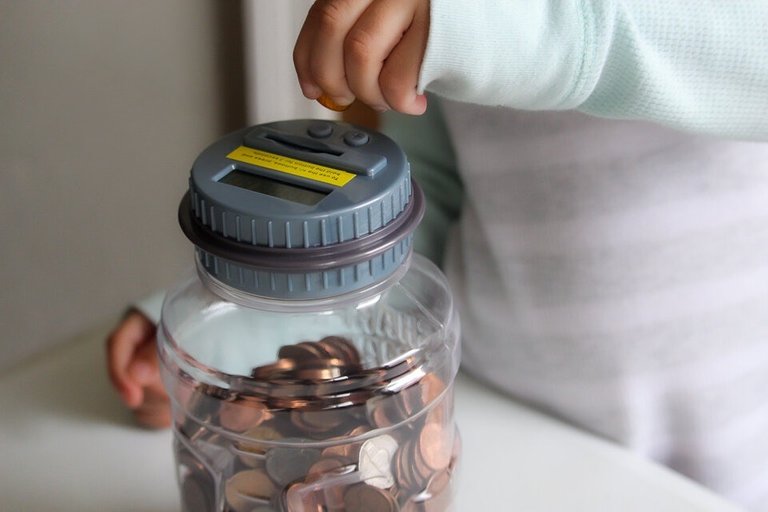 I found this inexpensive coin counter jar that fit the bill.
When the kids were little we started saving up coins in a glass jar. It wasn't one of those things that stayed on the top of our minds but if we came across enough change we knew where to put it.
I called all of the kids in the room and told them we were going to transfer all of the change we saved into the new counter jar.
Of course they were excited because MONEY right?! What kid doesn't like to get their hands on a lot of change. 😄
We each placed a small pile in front of us and took turns dropping in the coins. It's pretty cool because if you accidentally drop two coins at a time (it won't add both) you can simply push the plus sign to correct the balance. Vice versa if you need to subtract anything you can push the minus.
As we got further into the adding my eldest daughter says
Okay wow, I can't believe it's adding up like this especially with all the pennies.


This was our final count…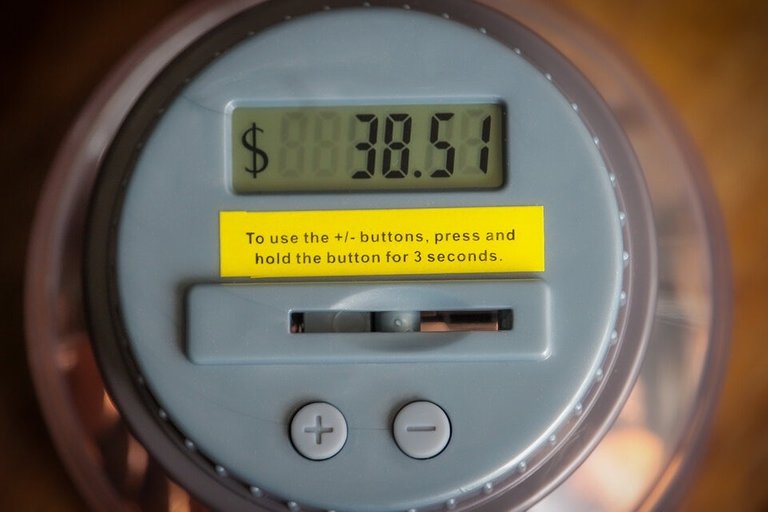 I explained to my daughter that although a penny by itself is such a small amount the more it multiplies it adds up over time to be worth a pretty nice sum. Of course it's always nice with the help of some silver to make that total rise a bit faster lol.
Who would have known just by casually adding loose change over the years we'd have a jar worth almost forty bucks? I gotta be honest and say not only were the kids impressed and motivated, my husband and I were too. 😊
Then of course it got me wishing we would have had more jars and added change more often.
Oh and guess what? My daughter will not be overlooking pennies any more. She along with her siblings get so excited when they find coins to add to our family savings jar.
Our older kiddos have asked if they can have their own personal one. Their requests will be granted soon. I love that they are inspired to save their change now.
The other cool thing about this counter is that they are doing math right along with it. I noticed how they were counting ahead before they dropped their coins calculating what the numbers would be. The littles were also counting along as they dropped in those pennies.
Lately it's been a race to see who can find and put in the most change. It's something therapeutic about watching that amount rise. 😆🤭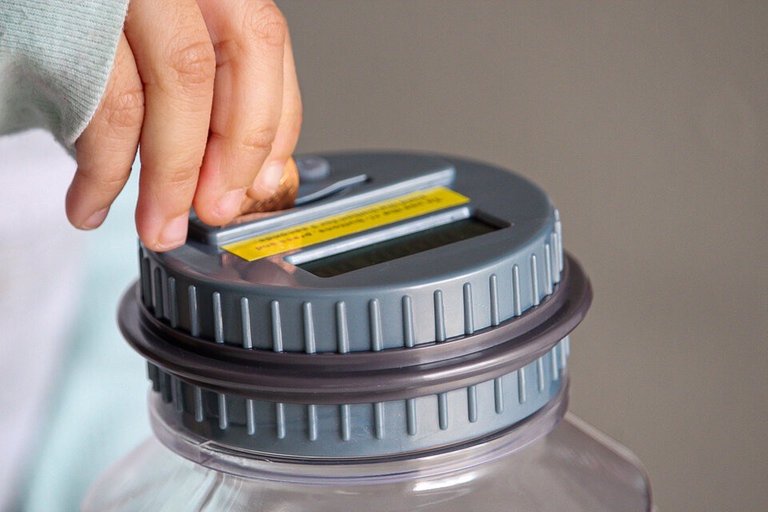 Do you and your family have some type of savings activity that you do together? I'd love to hear about more ideas so that we can add on to our fun!
I'll be sharing with you soon about the financial setbacks and failures we had this past year and how we are getting back on track.


All photos are my own and were taken with our Cannon EOS Rebel T6.
Thanks for Reading! ~