Hi fellow Edders,
Recently our son and I had a bunch of fun with something a little unexpected!

Junior Engineering
One of the things that I've been trying to do is incorporate different types of learning methods into the overall educational experience of our son. He's really come a long way in a year which is great! He's slowly picking up words that he can read which is great and he's recognizing the letters a lot more which is a big plus for him. He has some snags with some but that's okay, it's all part of the journey!
One of his favorite things lately has been dismantling things. Instead of doing all kinds of stuff that we don't want him to do, I've come up with the idea that if we are going to throw something away, let's just let him dismantle it for fun and education!
We've dismantled some fun stuff over the past few weeks! This one was something we got for some type of gift at some point but it was a popcorn air fryer. We don't eat popcorn and don't really want it so instead of throwing it in the trash without having some fun, I knew we were going to enjoy taking it apart!
He got to see that, once dismantled of course, we were able to put the wires of the thing together a battery pack that we had and it turned on! This was a device that plugged into the wall of course, so I couldn't just plug it in after taking it apart. I figured I would give it a try though to just connect it to the battery! Thankfully the motor was a decent size so it didn't take a lot and we were able to get it to work. It's hard to see but it's spinning here.
He had a lot of fun with it and we will do a better job at taking some pictures in the next bout of our little science experiment!

Connect with me!
Do you want to get paid, in crypto, for searching the internet? Try using and signing up for Presearch to earn some great crypto! I've currently got 2,645 PRE tokens, with a market value of $862.27. It doesn't sound like a lot but when you search using sites like Google you get paid $0! Join Presearch to break Google's stranglehold on the internet searches. If you'd like to sign up, use my referral link below and spread the word!
https://www.presearch.org/signup?rid=513043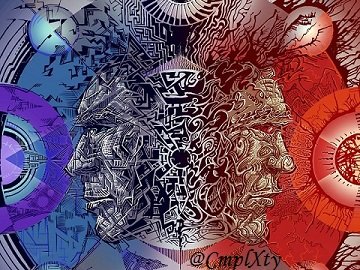 Image source