Good day the Steemians, those in Nigeria do you notice the weather is cool and moderate?
It's quite a beautiful day made by God.
All I got to say is thank you Lord🙇🏽‍♂️.
I want to share with you all how my practical went today.
After making our pattern of mud last week today we casted it to form a cylindrical molds/shapes. It's all about FOUNDRY😁.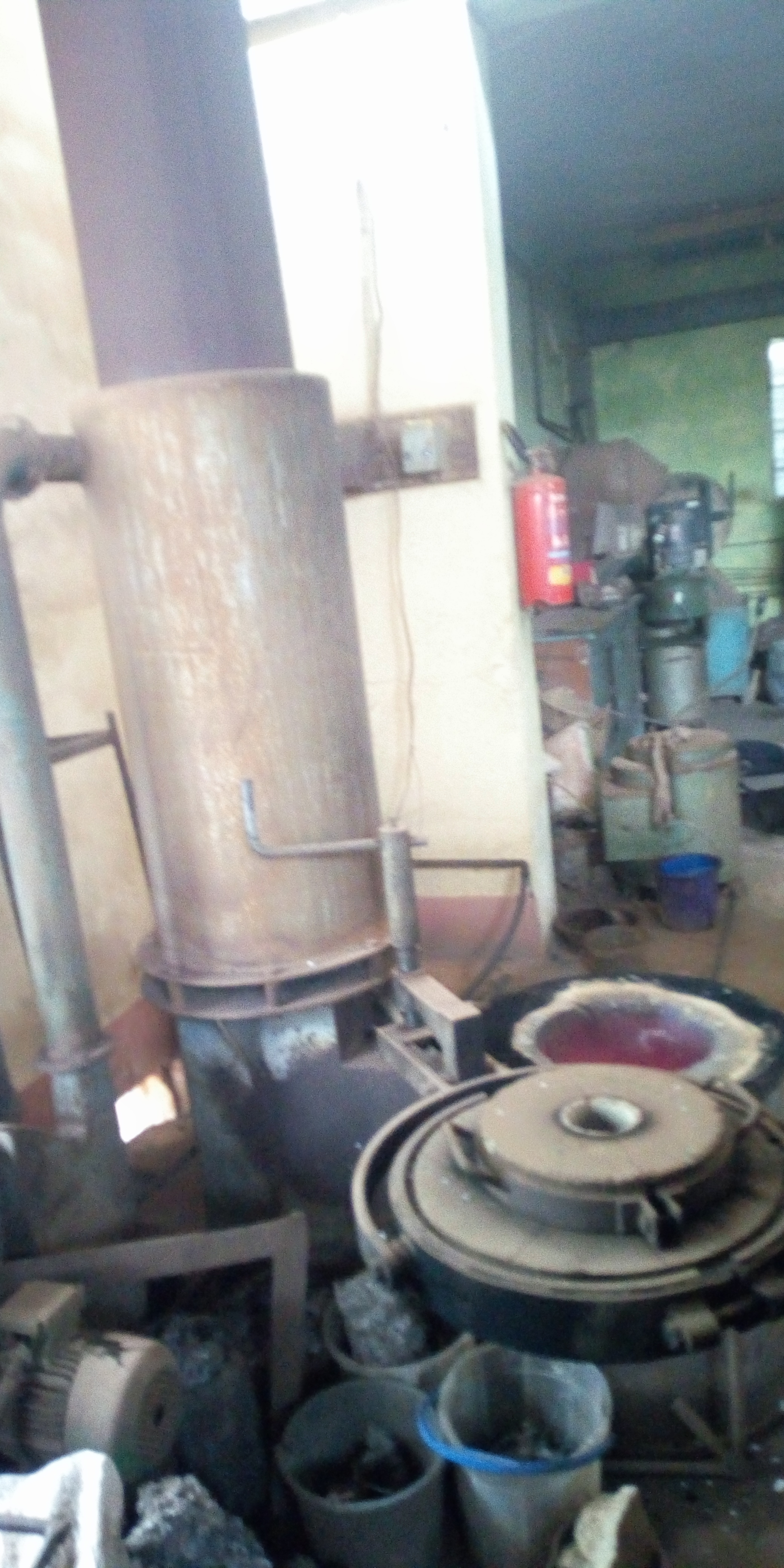 FOUNDRY WORKSHOP
FOUNDRY is the mother of Engineering, all the materials we used be it at home, school, office or elsewhere is one way or the other involved in FOUNDRY.
According to Oxford dictionary, FOUNDRY is a facility that melts metals in special furnaces and pours the molten metal into molds to make products.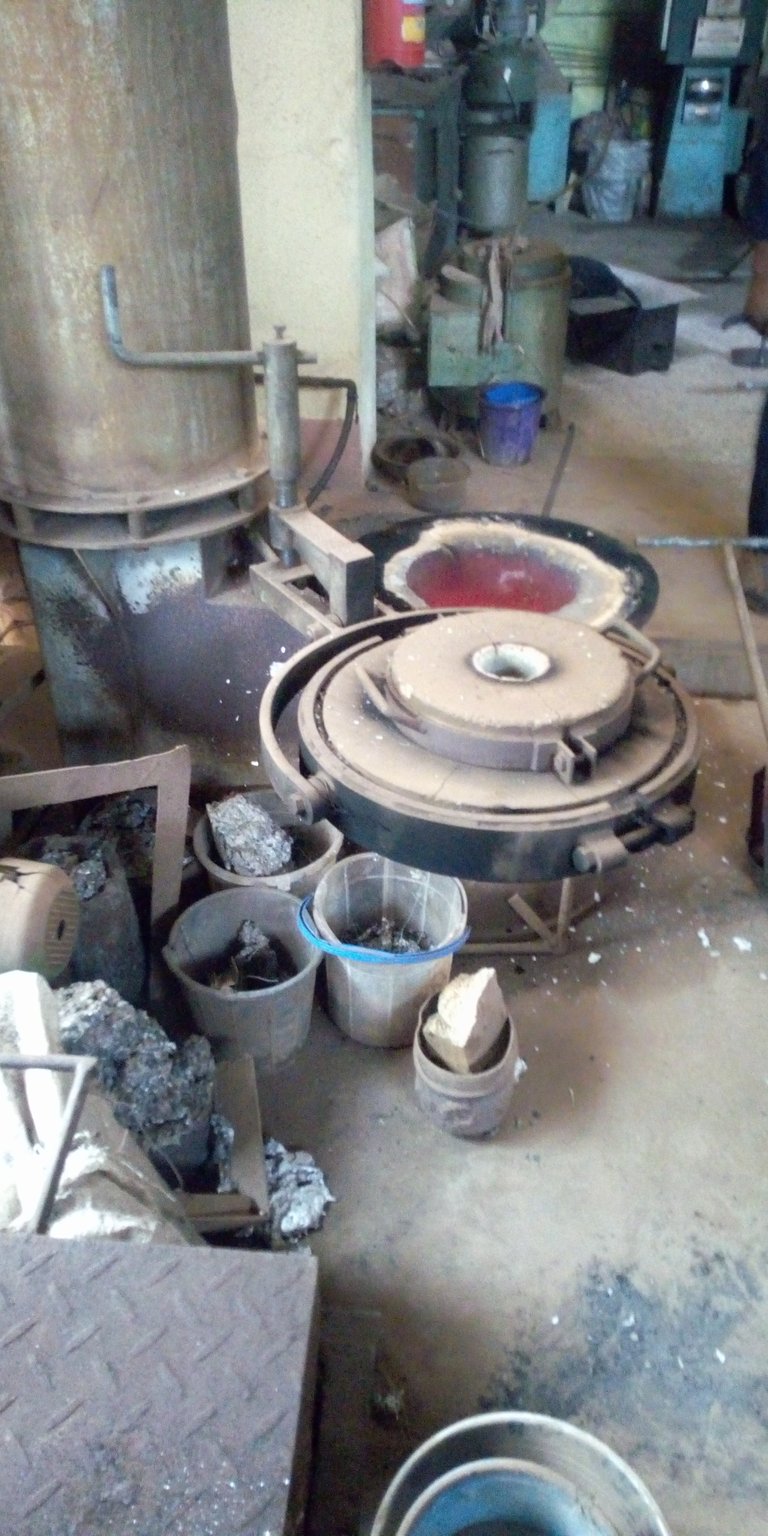 RED HOT BLAST FURNACE
Any shape can be molded in the process of FOUNDRY, all it requires is heating the material to it melting point and casting it to your desired pattern to get the shape that you want. Today in the foundry workshop, me and my group members desired to make a cylindrical shape of which we shall take to the LATHE machine to produce and design a useful device or product as directs by the Supervisor.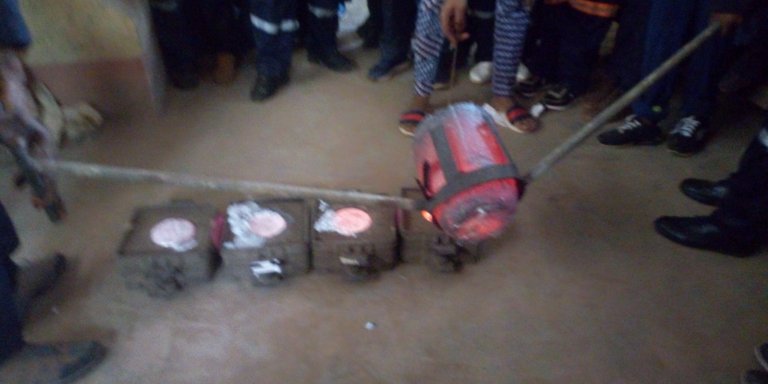 CASTING THE ALUMINUM INTO THE PATTERNS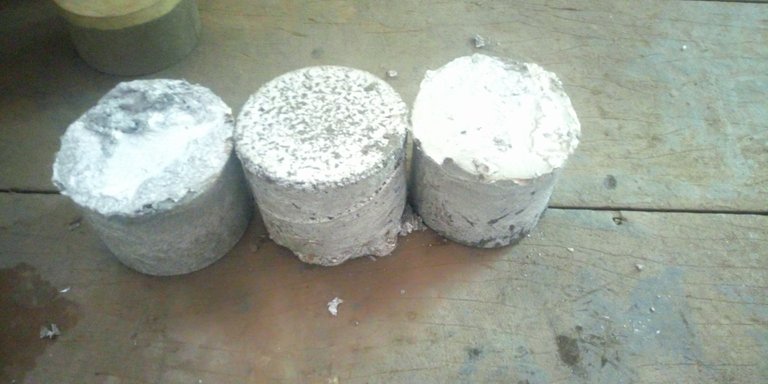 THE SHAPES/PRODUCTS.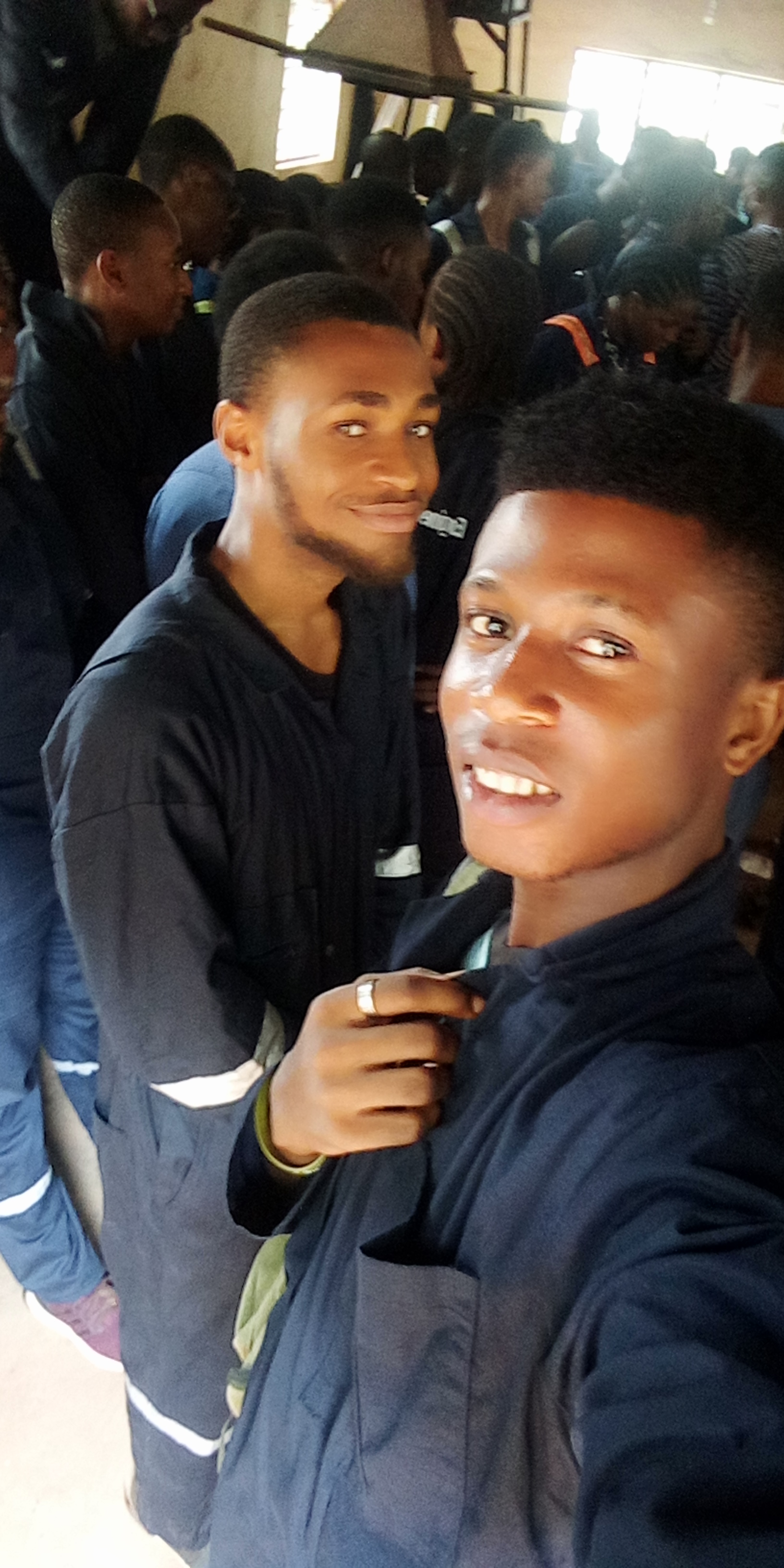 ME AND MY GROUP MATE AFTER THE PRACTICAL.
I will release more updates next week, keep in touch with me.
Thanks for reading and supporting, I'm @chichebe.