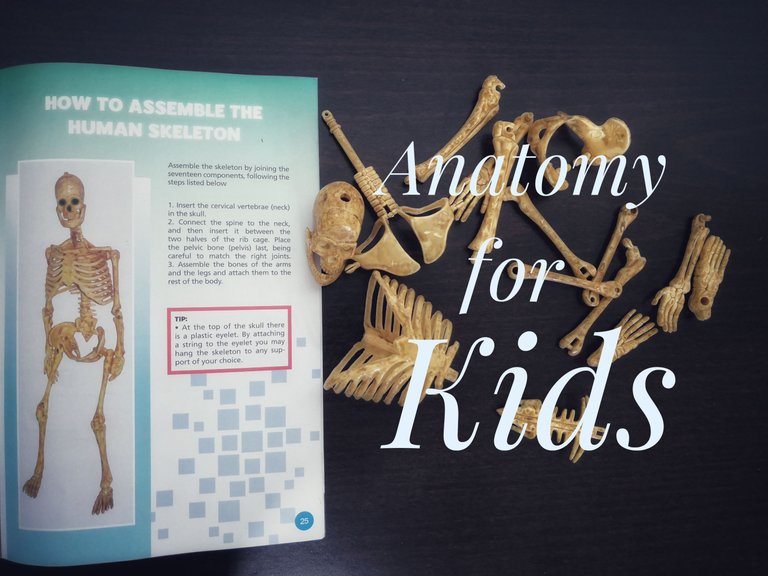 Another Fun Activity
Here is another activity from The Great Lab of Sciences activity box that the @divinekids received last Christmas. We have kind of set aside this activity for some time and recently we decided to check it out. They thought it would be easy, but they still had been challenged along the way.
I love how in these kinds of activities, they not only learn the Science/facts behind the task but also how they harness different characters in order to complete them. In their previous activity, digging fossils, it really surprised me how they did not stop until they found all the dinosaur fossils.
I was quite impressed by how they handled the activity. They were all full of enthusiasm and found ways to make the task at hand less difficult. There was also no fighting, only sharing and taking turns.
The Human Skeleton
This time around, they deal with another set of skeletons -- human skeletons. Thankfully, there was no more digging involved.🙃
Here they have 17 pieces of bones that they have to put together.
Following instructions.
We know how important following instructions are, and this is one of the things that we make the kids understand. Same with following rules and obedience.
To be able to put the skeletons together, they have to follow the steps listed on the booklet that came with the activity box. To do this, they need to familiarize themselves with the parts.
It's a puzzle! It's a puzzle! It was like a problem-solving activity for them too. :D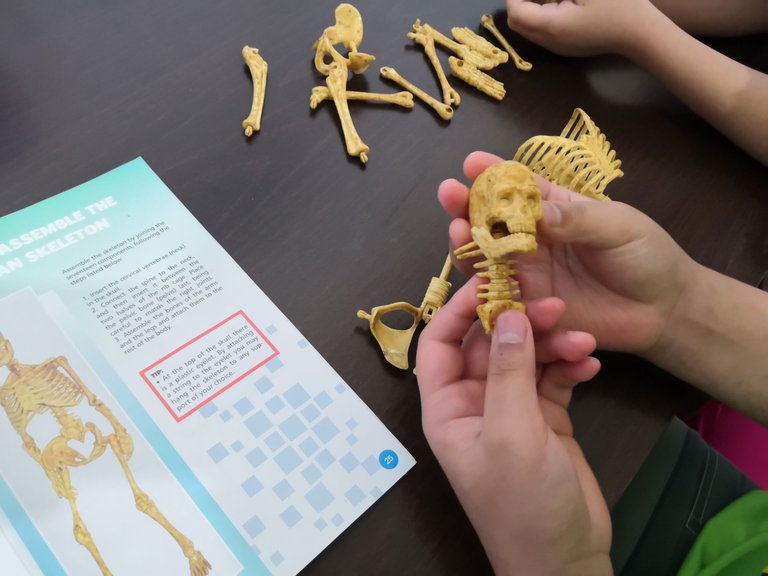 They realized while working on the task that it was easier if they organized their pieces first. Now the challenge was keeping the parts clipped together.
Teamwork.
As usual, it's a "group" activity for them. Kuya and Little Miss did the assembling, while the youngest, Little Man, cheered them on. lol.
It became tricky because the bones won't hold themselves together. They soon asked for my help because some couldn't clip the parts together.
Finally, done connecting the arms and legs! Now it's time to put the lower and upper parts together.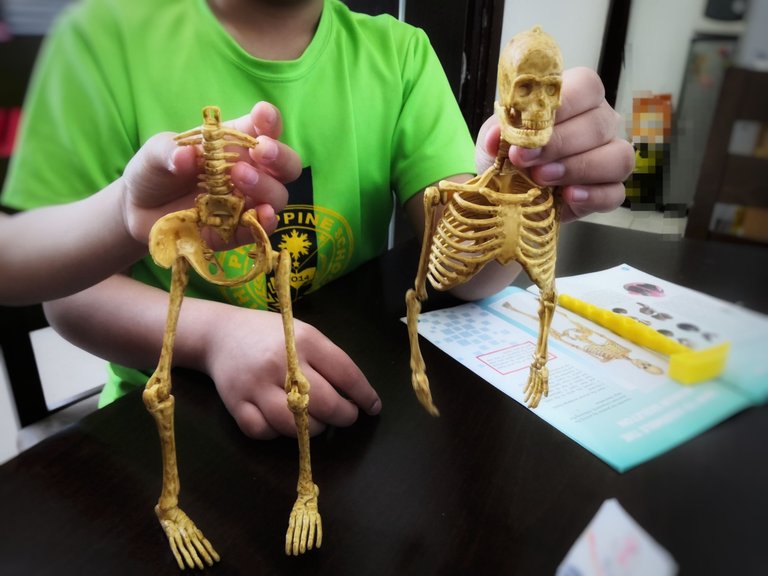 Name that bone!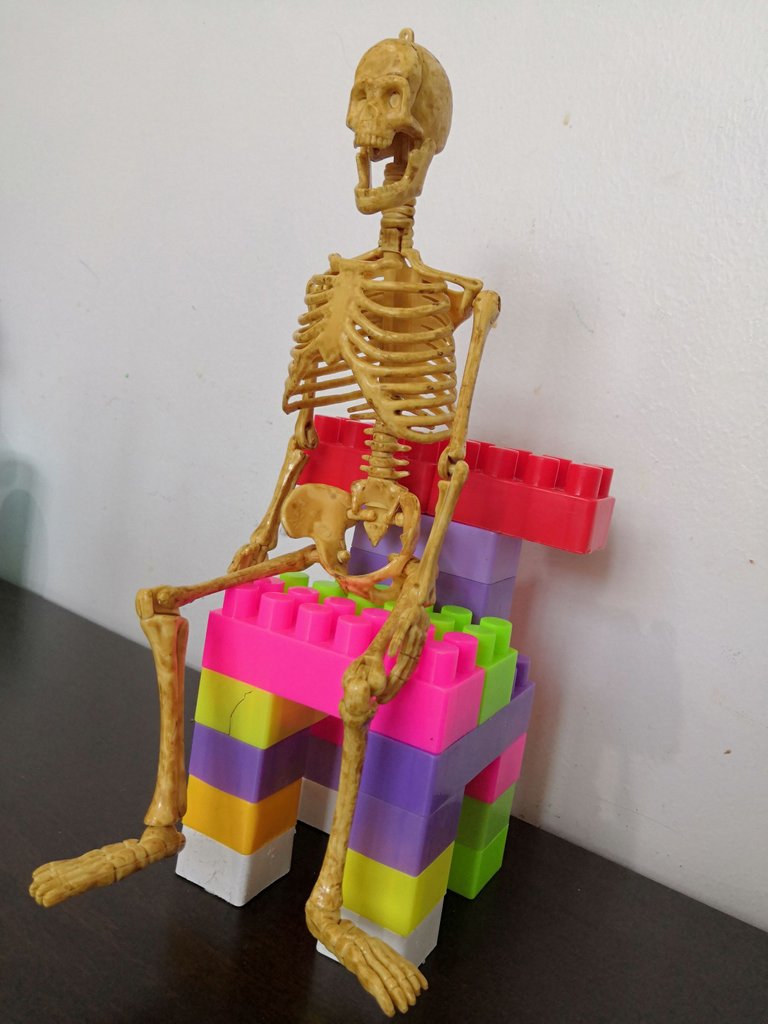 Now that we have finished assembling our skeleton, it is time for more fun!
First off, Little Miss made a "throne" for him (or her?!) using her blocks. Now the king is sitting comfortably on his throne.
We read more about the skeletons and found how important they are because it gives shape and structure to our body. It helps us move - stand, walk, sit, etc., and it also protects our internal organs like the brain, heart and lungs!
We also tried to identify our bones by using the skeletons! I point at a body part and we compare it with the skeleton.
We really enjoyed this activity - the building part and the lessons that came after that.
❤️ Arlyn