Our roof has a TPO (thermoplastic polyolefin) membrane that keeps out the rain. This is a plastic-like material that is fastened to the roof deck in sheets. The seams are welded together to prevent moisture from entering. TPO is a cost-effective material to keep a roof in good condition. However, it does require some maintenance and care. One of the maintenance procedures is at least an annual wash.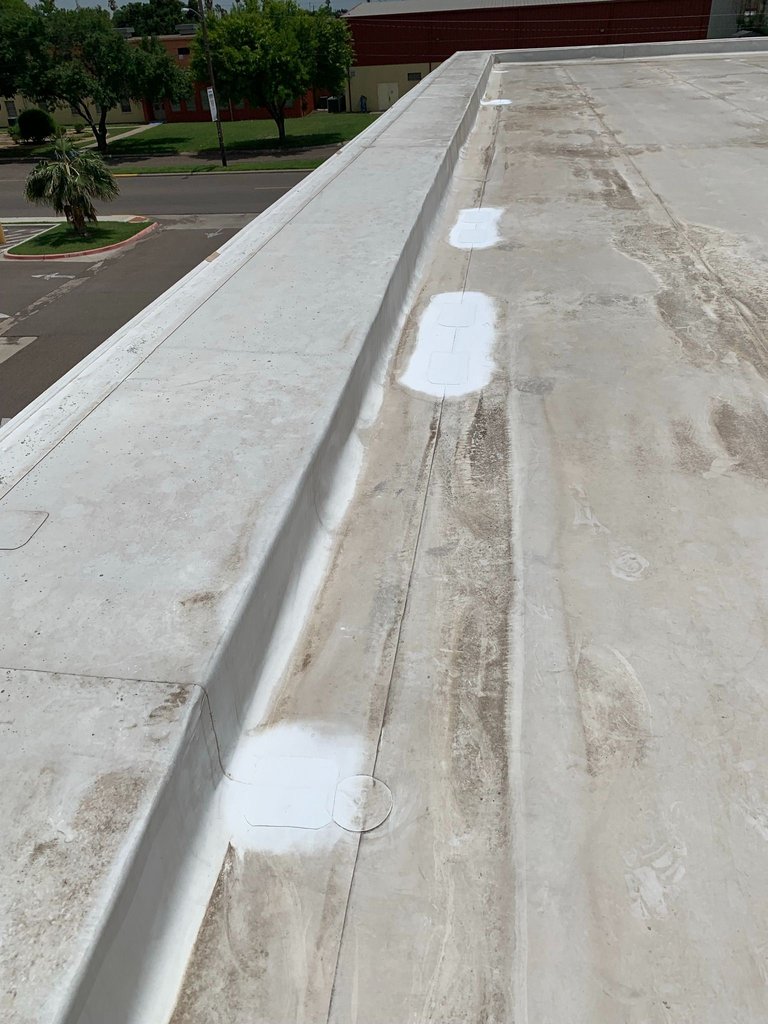 In the photo above, you can see the difference between clean TPO and TPO that requires cleaning. We had some leaks that needed repair, which requires cleaning the area that will be patched. Having a clean roof prolongs the life of the material. A clean roof also increases its reflectivity, which is particularly important during the summer months when the sun is at its hottest. Reflecting more light leads to lower heat, which means less electricity spent to cool a building.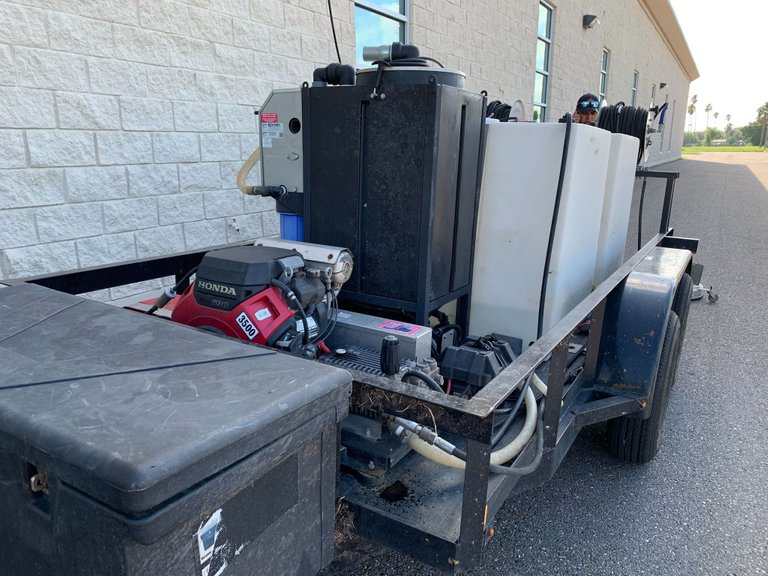 Roof washing companies will tend to use pressure washing equipment and detergents designed for use with a TPO roof. It is important that the proper chemicals are used to avoid damaging the membrane, thus reducing its lifetime. These jobs are typically priced by the square foot. In our case, 50,000 sq ft of roof can cost anywhere between $5000 to $8000 per wash. The work is performed over two days.
It might seem like unnecessary extra work to wash the roof regularly. However, given the cost of replacing a roof, you want it to last its full lifetime. In addition, proper maintenance is necessary if your organization has purchased a warranty for the roof. The manufacturer will expect the owner to properly care for and maintain the product to ensure that they honor the warranty against leaks or defects.