Your property may require bollards to stop vehicles from entering certain areas or from bumping into critical structures. Their solid footing makes them highly unyielding. This means that if you bump into one, there will be damage to you or your vehicle. For this reason, it is important that they be highly visible.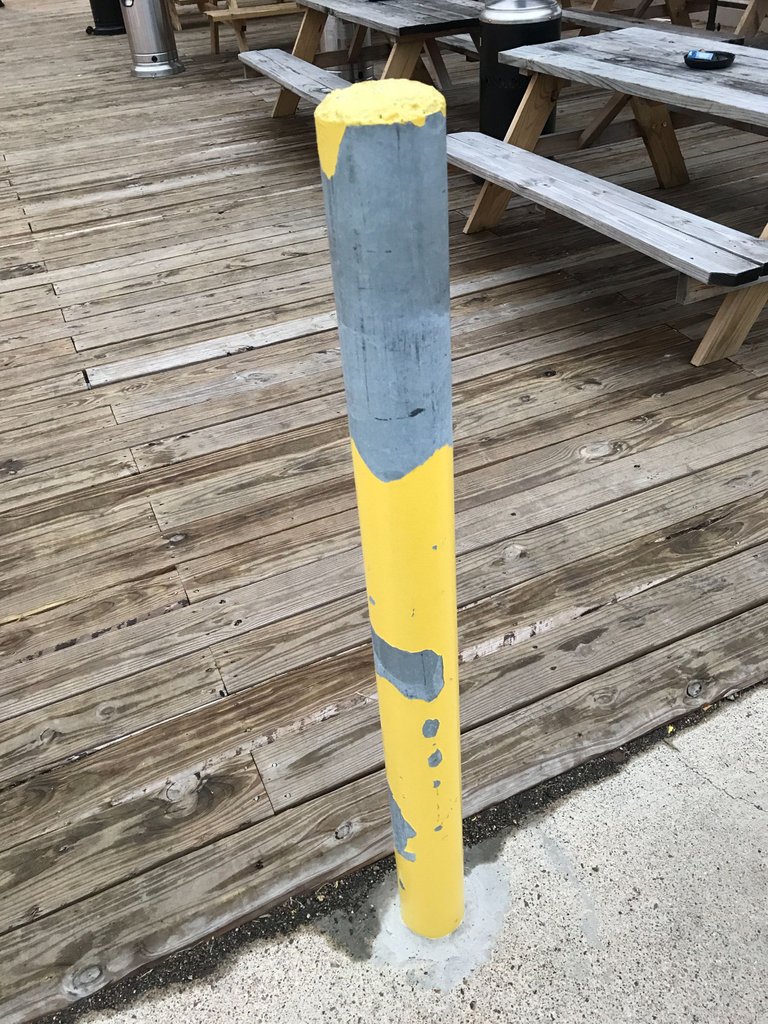 We have four bollards installed outside of a deck area to prevent vehicles from entering. As the bollards are exposed to the weather, we used galvanized pipe to avoid corrosion. One problem we have is keeping the bollards covered with paint designed for high visibility. The paint will flake off slowly over time.
To avoid having to regularly paint the bollards, we have installed bollard sleeves.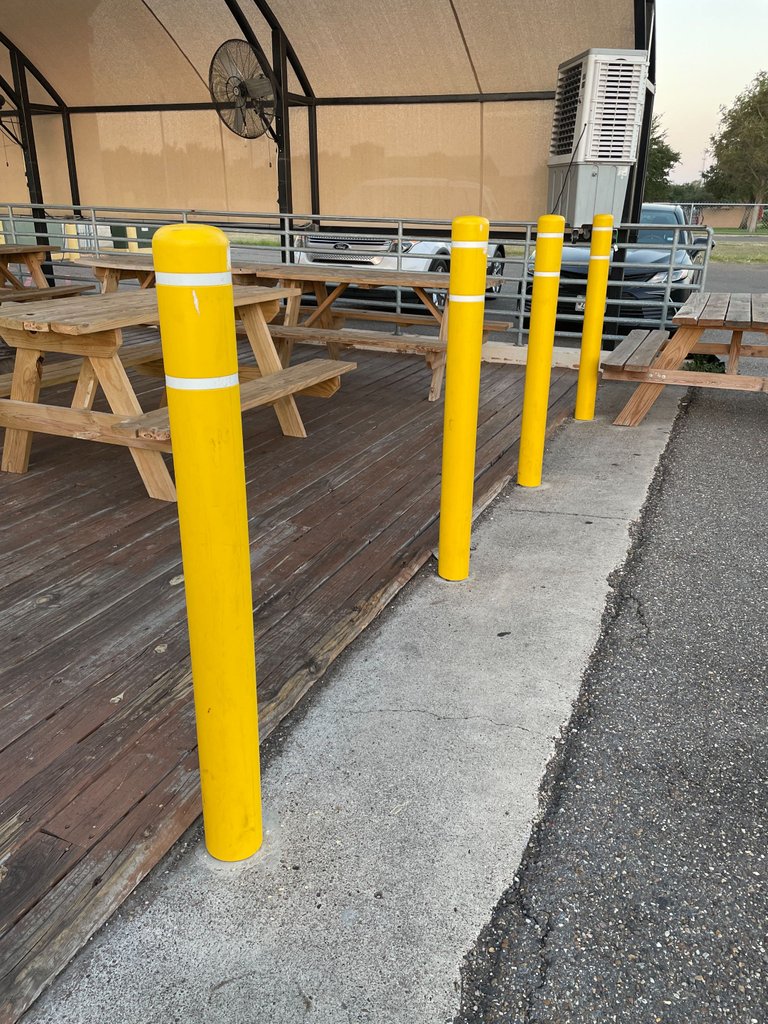 These are made of a durable plastic with the required safety color. In addition, these came with reflective tape. The sleeves slide over the bollards using foam spacers. You can optionally secure the sleeves with self-tapping screws.
If one of these becomes damaged, it is a simple matter to replace it with a new one. However, even if they endure some abuse now and again, they will retain their color, serving the purpose. We may have to replace the reflective tape on occasion.