In residential settings, doors are some of the most reliable mechanical assets. Well-built doors perform their function well for years and years with little, if any, repairs or maintenance. At most, you may need to repaint the door from time to time.
In commercial settings, it is a different matter. Doors must be made more durable as they tend to endure much higher use and even some degree of abuse.
Outside Door Droop
Here we have a door that does not close completely on its own. This is problematic from a security perspective because it means that the magnetic lock cannot engage to keep out unauthorized people from using the door.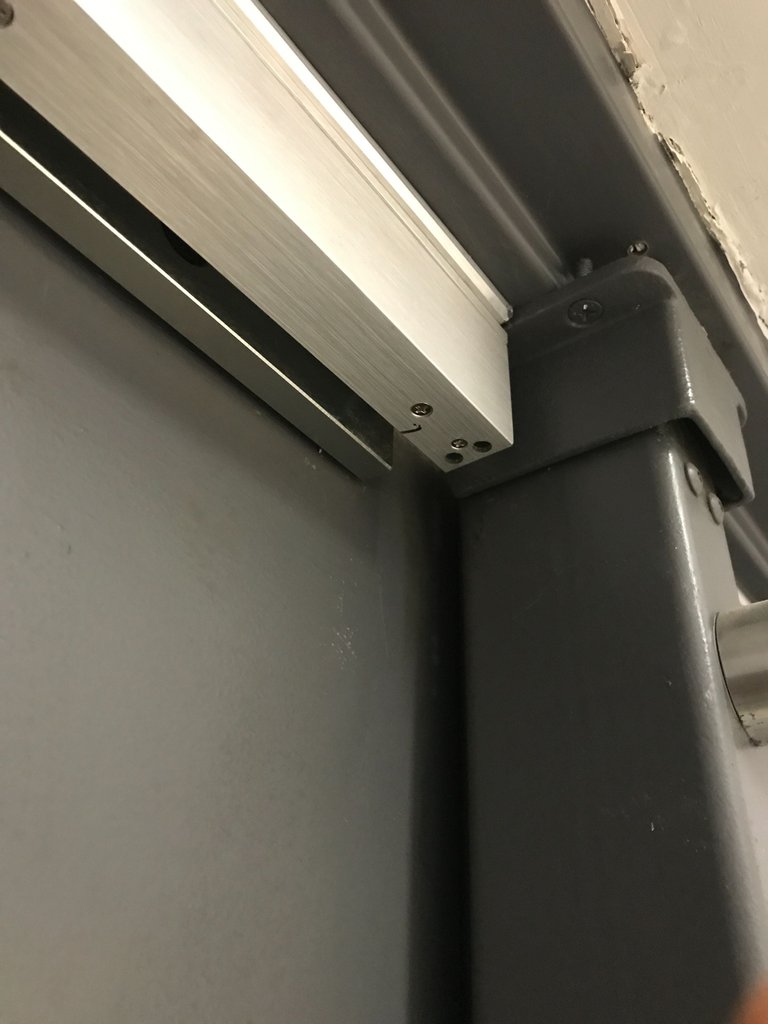 Upon inspection, it appears that the doors have drooped a bit over time. In this photo, you can see that the two doors have been rubbing against each other on the top corner. It is this friction that prevents the doors from closing completely. Over time, they have sagged, particularly the door with the magnetic lock, which is the one used most.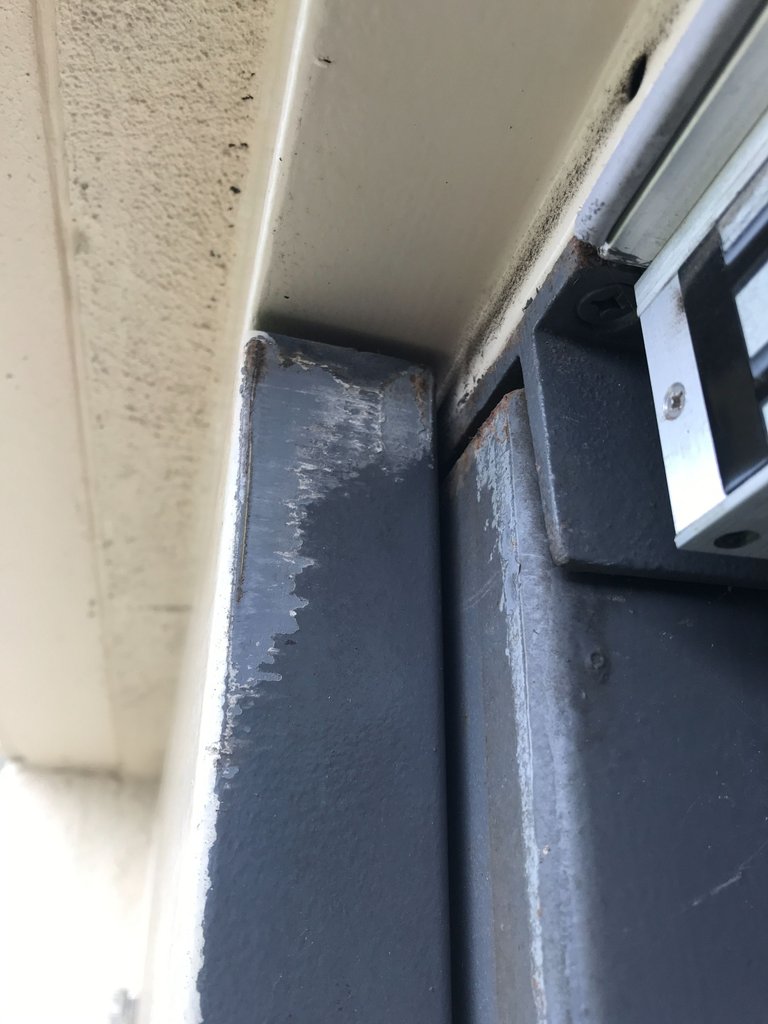 As you can see below, the door has drooped down just a fraction of an inch, which is sufficient to prevent it from performing as needed.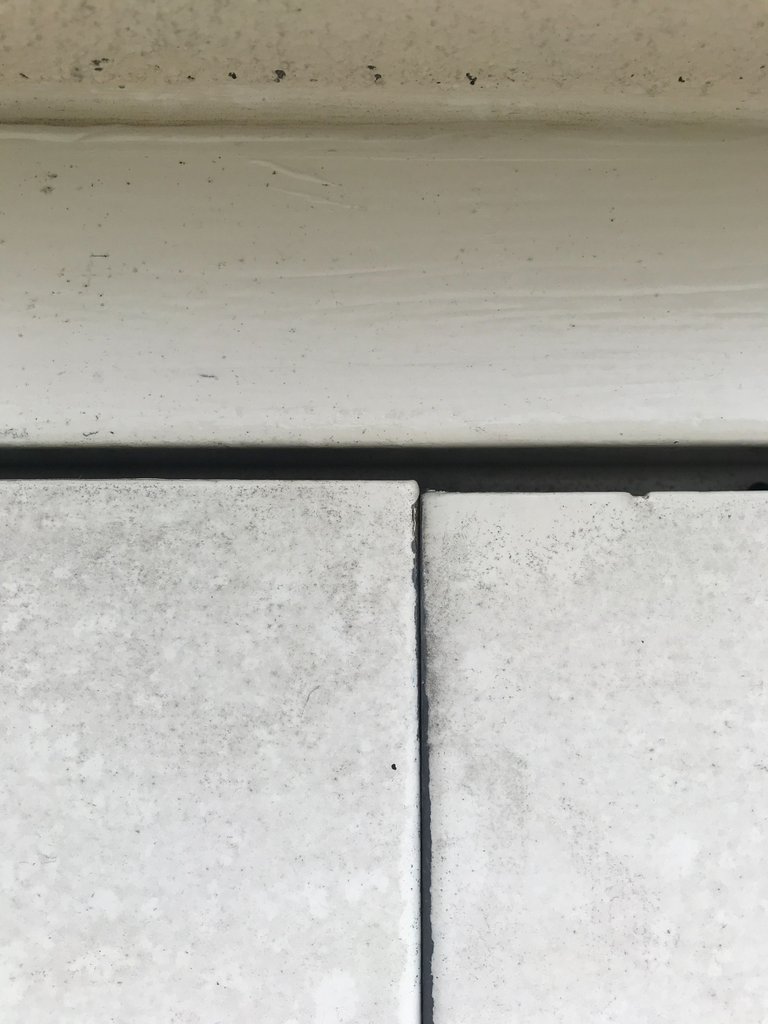 This will require calling in a professional to adjust the door. The door frame, the door, and hinges are all steel. Thus, I am not certain how this could be adjusted. Although, I suspect some degree of brute force will be used to bend the hinges just enough to raise the door.
---
Inner Door Closer Adjustment
Here is another door that has endured a great deal of use. Most likely the problem with this door is that it has been abused. Somebody forced the door to open more than it should. Or, potentially, it is the result of time in use.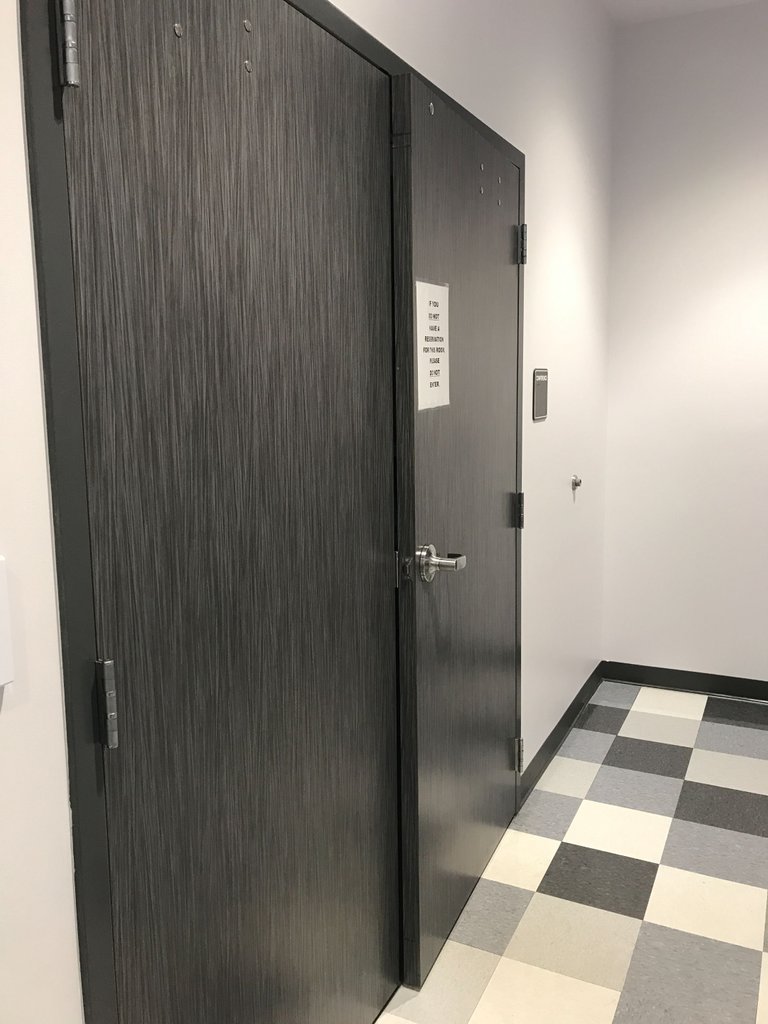 The result is that the door closer arm has slipped from its ideal setting. This causes the closer to rest against the door before it has closed completely. Thus, the closer is not closing the door. This is actually a simple adjustment. As you can see in the photo below, all that is needed is to loosen a screw, make the adjustment, and tighten the screw once more. In fact, you can see the markings where the screw should be.