Investing in German players no good idea?
Whether Industry 4.0, AI or Blockchain - even German companies use digitization in many areas to increase efficiency and effectiveness. However, according to a study by KPMG and the Esslingen University of Applied Sciences, there is still a lot of catching up to do for the corporate functions of marketing and sales. An important criterion for investing in the right players!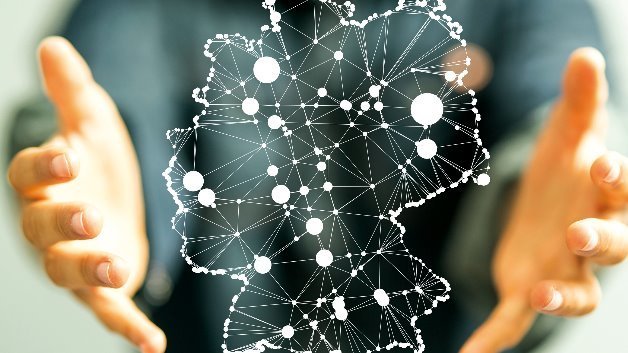 The study "Digitalization Index in Marketing and Sales" by the consulting firm KPMG in cooperation with the Esslingen University of Applied Sciences gives marketing in companies a bad report: According to the study's authors, a patchwork carpet has been created in the course of various digitization initiatives and the customer's point of view has often been neglected. "A consistently positive customer experience across analog and digital interfaces is therefore the absolute exception. As a result, many companies are missing the opportunity to differentiate themselves from the competition and strengthen their market position," concludes the study presented on Wednesday.
The authors see possible causes for this patchwork quilt in the increased technical complexity, a lack of cooperation between different corporate functions, and a lack of goal-setting and performance measurement of digital measures. The study also shows that German family-owned companies are digitizing more cautiously, but more consistently, than companies with a majority capital market orientation (corporates). The latter would start projects more often, but then not always complete them properly - this has a negative impact on the customer experience.
Commitment to family businesses in demand
Family businesses, on the other hand, benefit from short decision-making processes - but often they lack the necessary resources for digitisation projects. "Due to their maneuverability, German family businesses actually have the best prerequisites for exploiting competitive advantages. However, they need to become more involved," says Rainer Elste, head of research and professor for marketing and sales at the Esslingen University of Applied Sciences.
For the study, 136 German decision-makers from marketing and sales in various industries and 25 purchasing managers as well as a further 15 shareholders of family-owned companies were questioned in in-depth interviews. The results were used to determine an index value that provides information about the current status quo of digitization in marketing and sales.
These are the core results and the assessment of the study's authors:
Digitisation index value: On a scale of 0 percent ("not digitised") to 100 percent ("completely digitised"), German companies achieve a digitisation index value of 49 percent in marketing and sales. This means that half of the way to universal and value-added digitisation has been reached. However, the second part of the path is the more difficult one, because now the focus is on process integration for a seamless customer experience and more complex technologies such as artificial intelligence (AI).
Often lacking objectives and performance measurement: Not even one in five companies has a clear idea of what short, medium and long-term business objectives are to be achieved with digitalization in marketing and sales. Only 16 percent of the companies consistently measure success in terms of the envisaged achievement of objectives.
Focus on increasing sales: Digitization is used to increase sales rather than efficiency - customer processes that are predestined for this are still highly analog.
Customer journey suffers: Only five percent of decision-makers believe that customers perceive a continuous experience along the customer journey. Reality is a digital patchwork quilt with major media disruptions.
Supposedly little danger from digital competitors: Only eight percent of those responsible for marketing and sales see themselves threatened by competitors through digital business models.
Family businesses less digitized than corporates, but strong in implementation: Family businesses show a lower degree of digitization in marketing and sales than corporates, but are more consistent in implementing initiatives.
Analogue instruments with high relevance: Personal sales are still much more important today than expected by the authors of the study; new instruments and technologies, such as virtual reality, have not yet arrived in daily business. In the future, however, an increasing relevance of Big Data and AI for companies is expected.