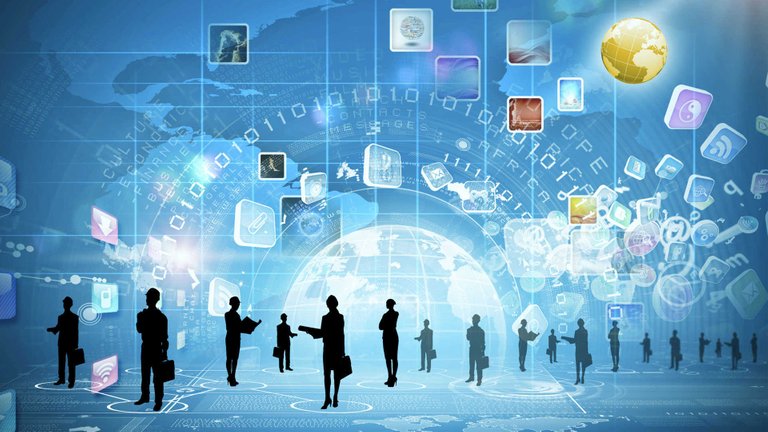 Invest into your career
That is an ineresting one here in Germany - we all talk about invest into crypto and other assets - we might also focus a bit more on the right career path. Seems even in digital marketing salaries are rising - so invest your time and efforts if you have talent and skills!
Do consider to join the digital marketing community as well!
Currently we consist of a low quantity in terms of members, hence we want to maintain quality but increase reach and members :-).
It was time for a business oriented community on the blockchain that covers marketing and communications topics. Feel free to subscribe if you are interested and feel free to post within this new community:
https://beta.steemit.com/trending/hive-197883
Back on Topic!
While salaries remain stable across all sectors, they are rising significantly for highly specialised professionals in the IT and digital sector.
Digital change is increasing specialisation in everyday working life. While the demand for generalists is decreasing, companies are increasingly looking for specialists with niche qualifications, highly qualified young professionals and experienced specialists. In the IT sector, data protection experts are particularly in demand. But software developers, data managers and project managers are also in demand.
This is shown by the salary study of the personnel consultancy Robert Walters . The 21st edition of the annual report offers forecasts on the development of salaries and personnel trends in Germany for the coming year, especially in the disciplines Accounting & Finance, Banking & Financial Services, Legal, Sales & Digital Marketing, Information Technology, Human Resources and Procurement & Supply Chain.
Average salaries in the IT sector are rising
In terms of salaries, there is a clear difference in the IT sector compared to the previous year. Especially specialists and managers with less professional experience (three to seven years) can expect a salary increase. For example, if the Head of Enterprise Architecture still earned an average of 90,000 to 115,000 euros in 2019, the salary in 2020 will be 125,000 to 140,000 euros. And data scientists will also receive more money compared to 2019 (75,000 - 95,000 euros). In 2020, average annual salaries are expected to be between 80,000 and 110,000 euros.
In sales and digital marketing, companies will in future rely on digital consultants and account managers. The trend towards digitalisation is also reflected in salaries. The Chief Digital Marketing Officer (7 to 15 years of experience) will still be earning 110,000 to 160,000 euros in 2019, in 2020 it will be 120,000 to 200,000 euros. The daily rates for interim managers in this field also show an increase: Whereas in 2019 they were still earning 1,000 to 1,500 euros, the daily rate in 2020 will be 1,250 to 1,900 euros.
Work-life balance and appreciation in demand
Salaries will remain stable across all sectors, emphasizes Rob Vermaak , Regional Managing Director Benelux & Germany at Robert Walters: "Only highly specialized professionals in the areas of IT, digitization, tax, controlling, risk and auditing can expect a salary increase of up to 10 percent in 2020 when changing jobs. However, in order to win over these candidates, it is not only a high salary that is decisive. HR managers should ensure flexible working hours and a good work-life balance, says Vermaark, because these are important to many employees. "Nowadays, HR managers must not only have successful employer branding, but also make the application processes more efficient, faster and above all more transparent. In addition, companies should invest in employee retention in order to bind employees to the company through appreciation, development opportunities and additional benefits," advises Rob Vermaak in times of increased fluctuation.