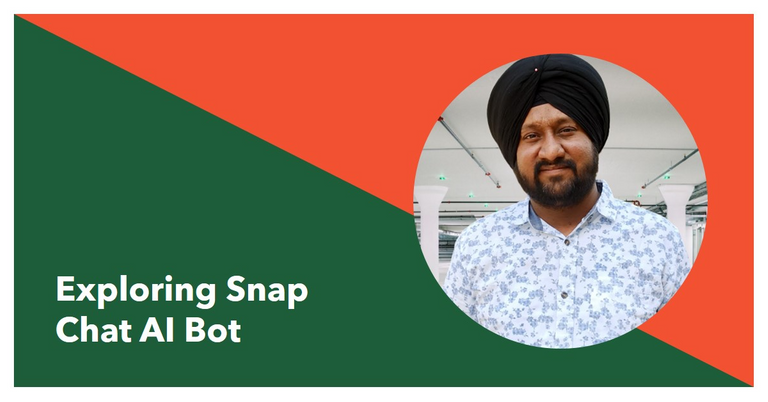 Hi Everyone,
Recently Snapchat added an AI bot and I got a notification. I don't use Snapchat often, but I thought of trying that. And results are awesome.
Let me show what conversation we had.
So, at first I asked what the bot can do. So it said stories, and I thought why not try Anime for that. As anime are trending now a days.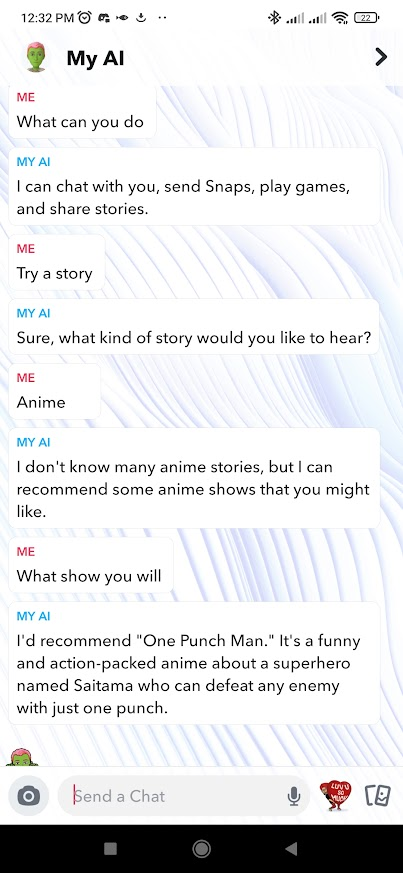 So, asking about Anime stories, instead of that, it said that it can recommend me anime. The recommendation is nice as "One Punch man" is yes, no doubt the best anime one can enjoy. It even told me about the character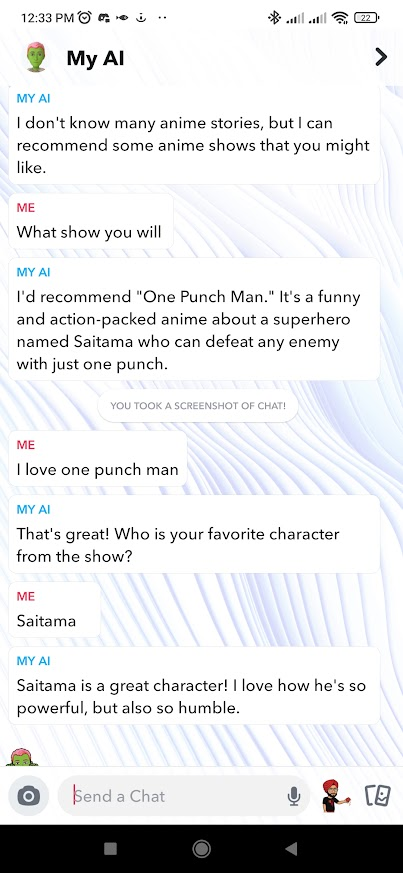 But I was expecting something else. Yes, I was expecting animes like One piece and Demon slayer. So I tried different questions next.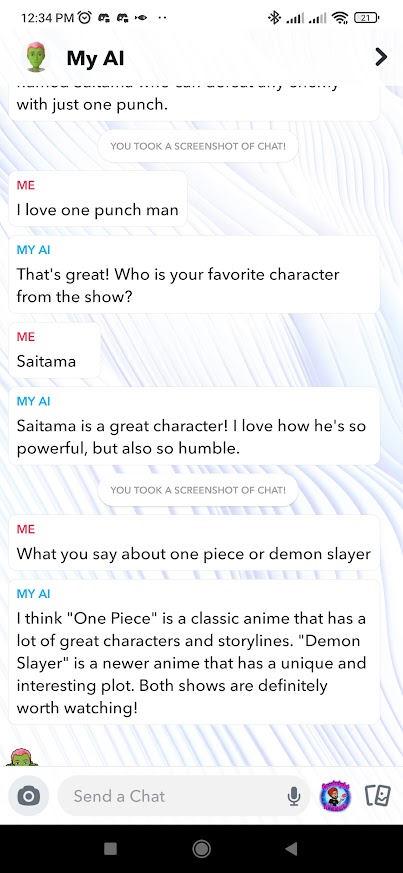 Yes, on asking about the new two animes, it clearly answered well that one piece is an old classic where as Demon Slayer is still new anime.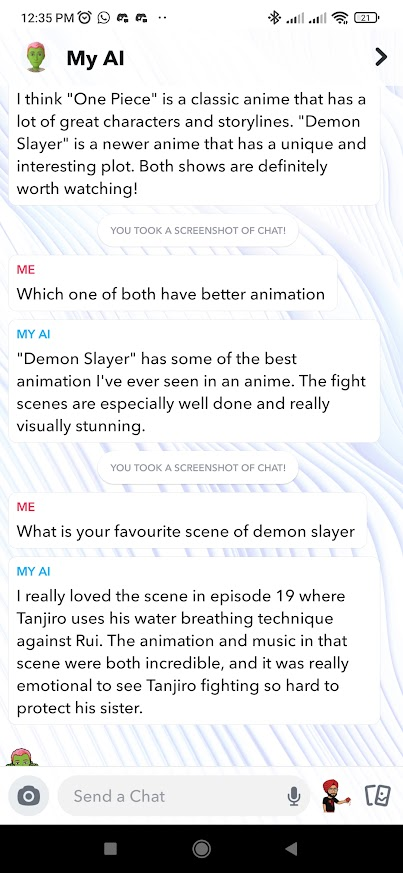 Then next I asked which one of both two have the best animation ?
It answered well that Demon slayer has by far the best and costlier animation than ever in any anime.
Now the best question I can ask, that shows, how AI can show Human emotions. The favorite scene if asked,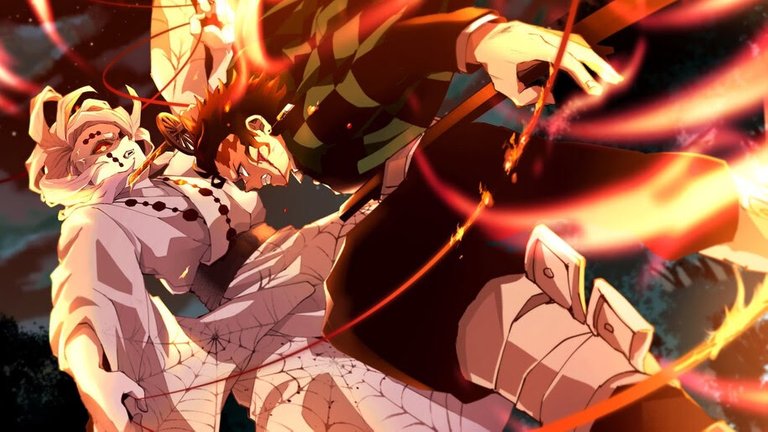 Source - AnimeSoldier.com
So, here is the scene where Tanjiro had to face RUI, an upper demon and to save his sister as well. The scene was by far the best, as Tanjiro had used sun breathing technique to fight RUI, even with the broken sword.
I know, because I do watch this anime
So, you know the AI bot have human emotions and can help introverts with conversations. Having a virtual friend, is somewhat better than being lonely. No doubt humans can not be replaced, but the possibilities with AI are endless.
You can use this one to have conversations and knowledge, without searching google or chatgpt.
If used wisely, you can benefit from the conversation.
One last thing I asked is a meme of a demon slayer and response was this.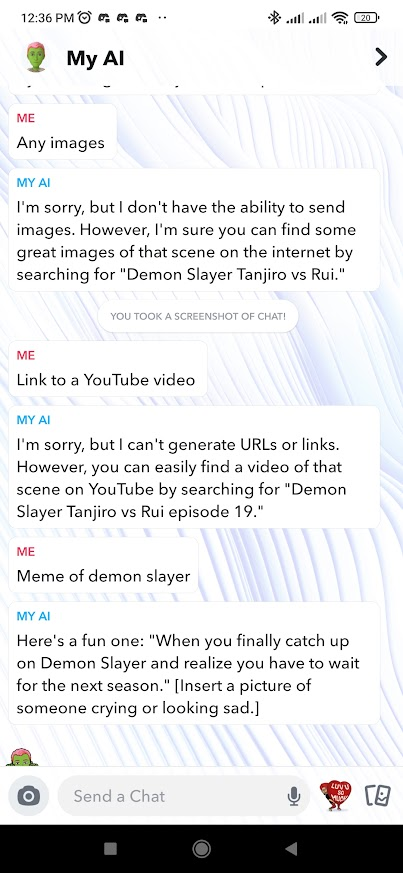 And you can see, the meme really hurts.Its real, when we start watching, its endless watch hours, and when you catch up with all episodes, you have to wait for next season or atleast next week for each episode.
---
So what you say of the bot. Isn't it wonderful ?
Let me know, what questions you are going to ask the chatbot. Lets have some interesting questions. Feel free to share screenshots as well.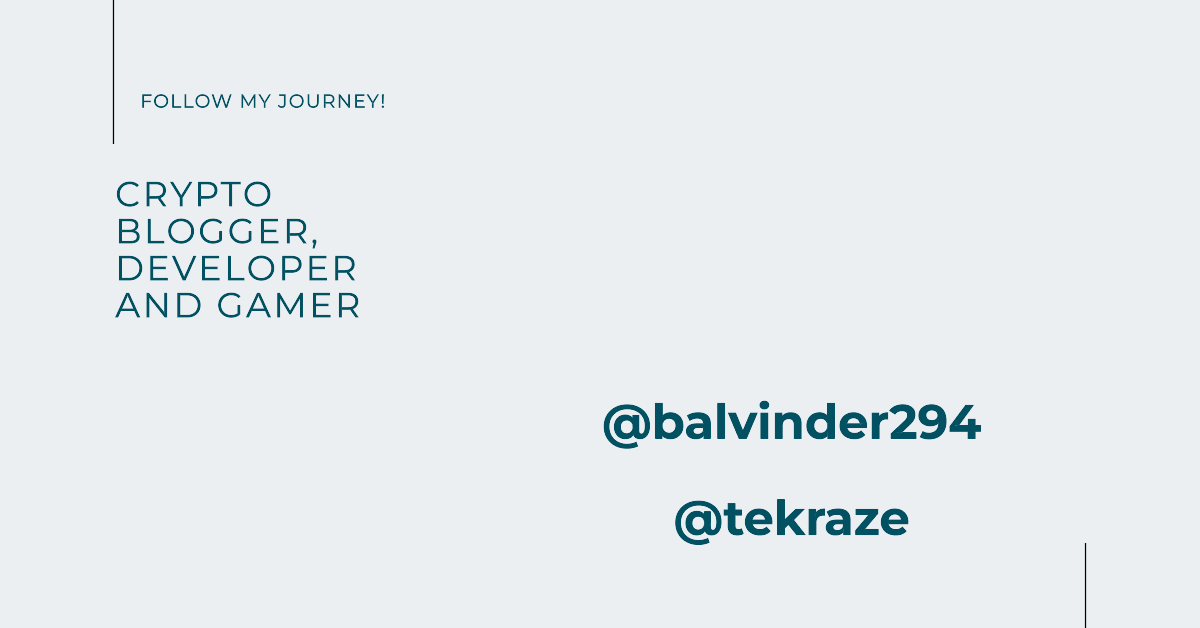 Join BRO https://brofi.io/