We took Zeus for a walk at Nudgee Beach which he loves. Unfortunately Zeus hasn't been to well lately with his old age. Rolling dog has hit him again but he has been recovering well so we thought we would take him down to nudgee beach for a walk and get him out of the house and into a little bit of water which he hates for some reason haha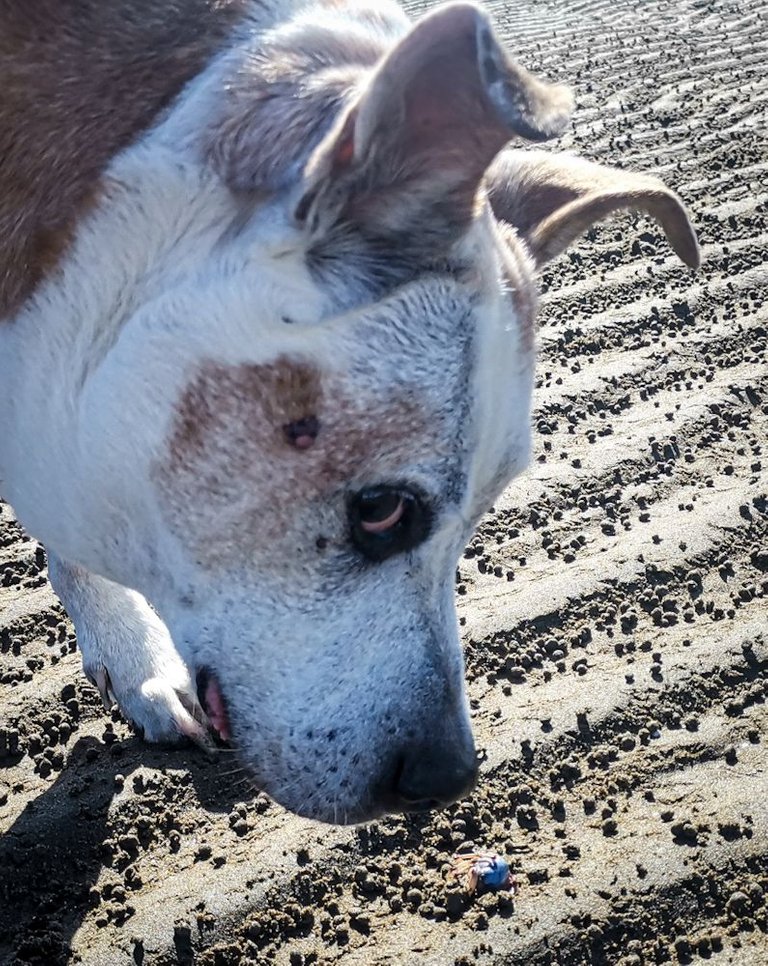 Along the sand there was hundreds of little soldier crabs all scurrying along the sand.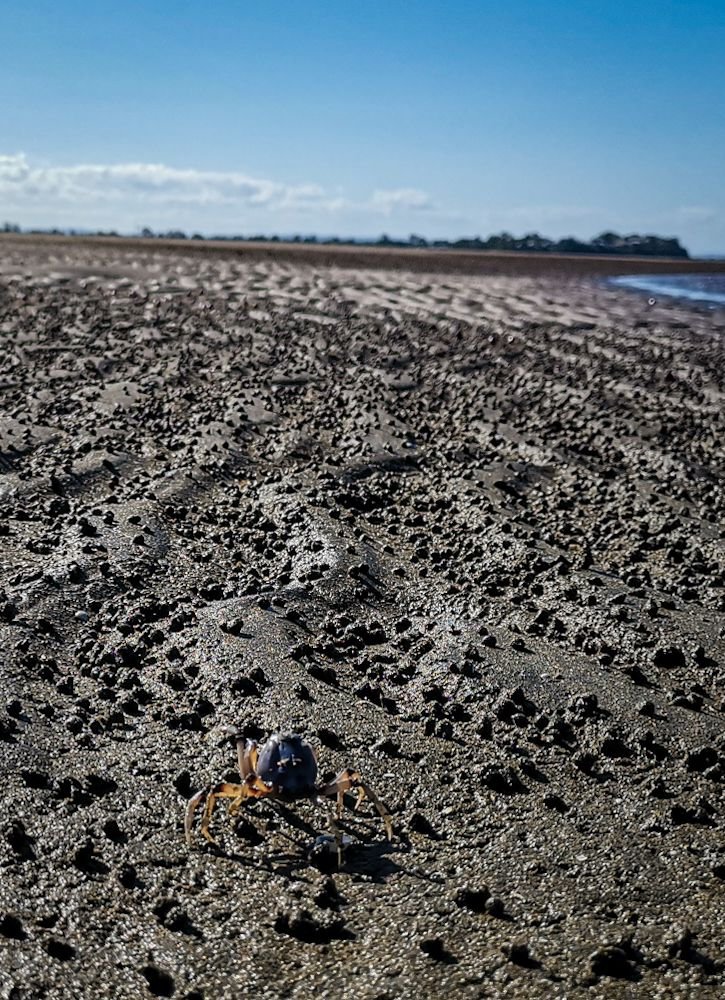 It's a bit hard to get a photo of them all as they are so small, a adult soldier crab is only 25mm wide and they have a cool blue shell. When you get close to them they bury themselves in the sand.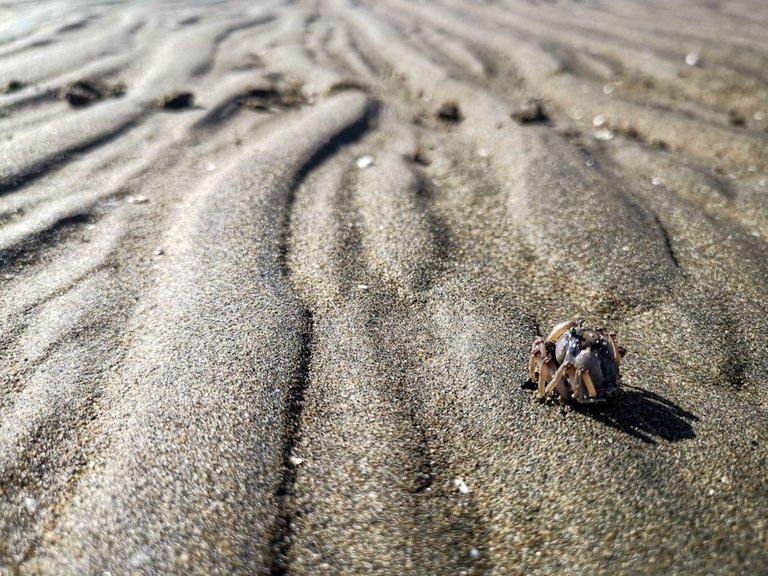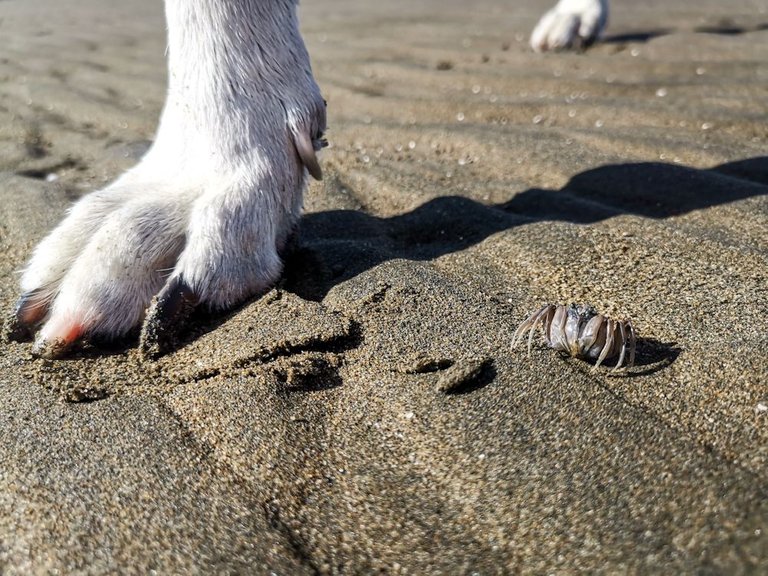 But Zeus was very intrigued about these little guys. He was not sure what to make of them haha.
Man this photo cracks me up.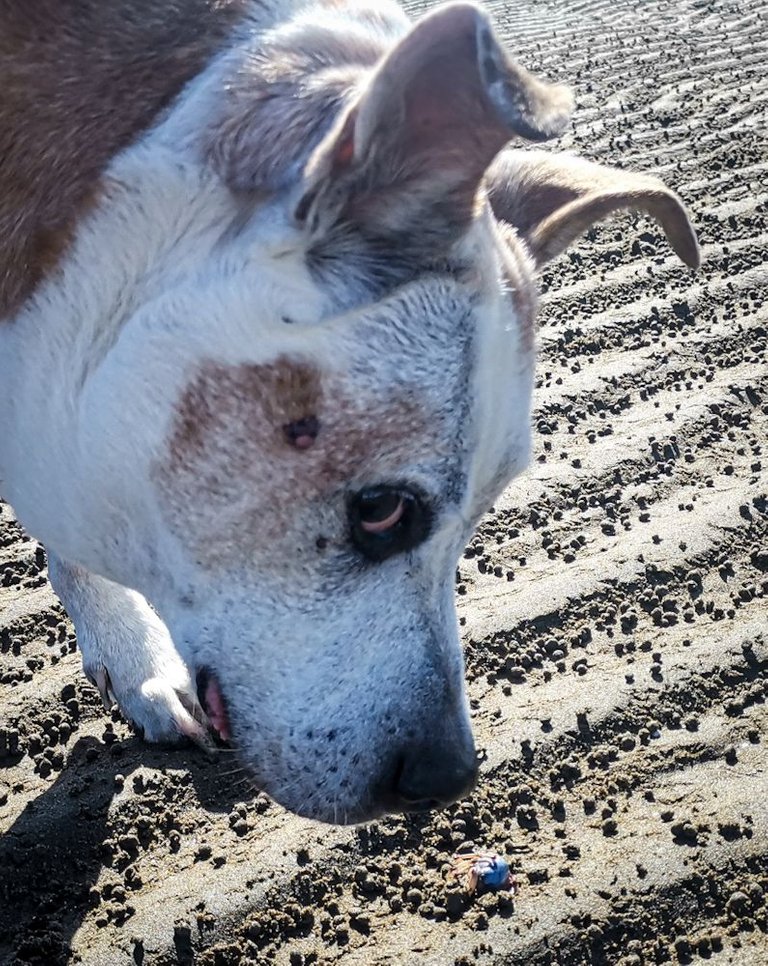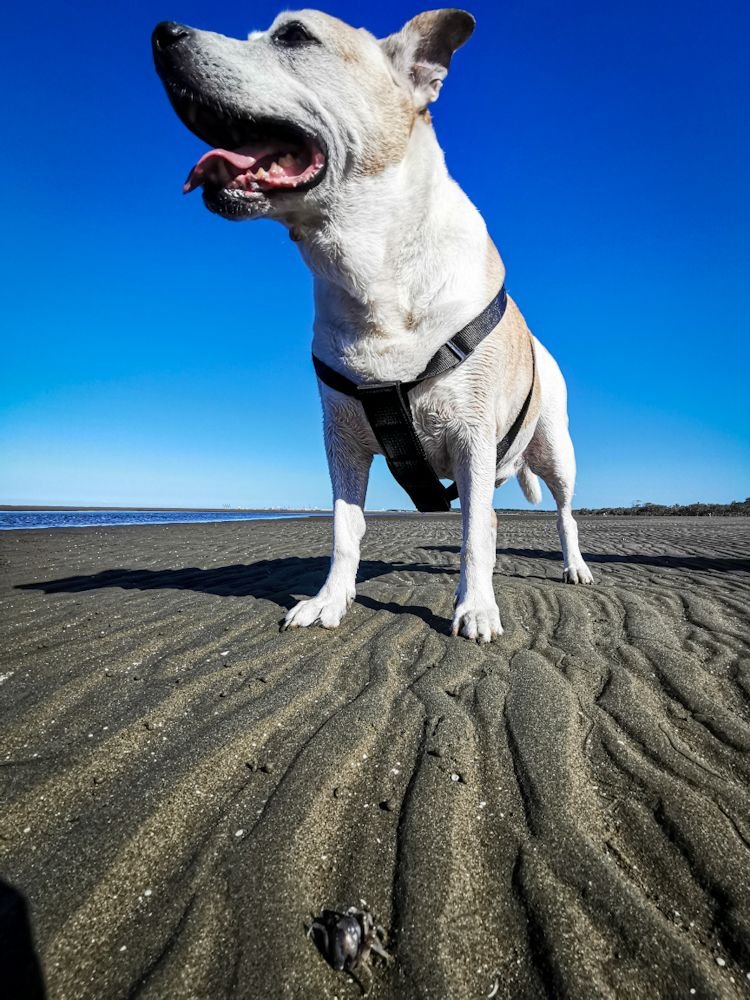 Zeus enjoyed himself free ranging around in the water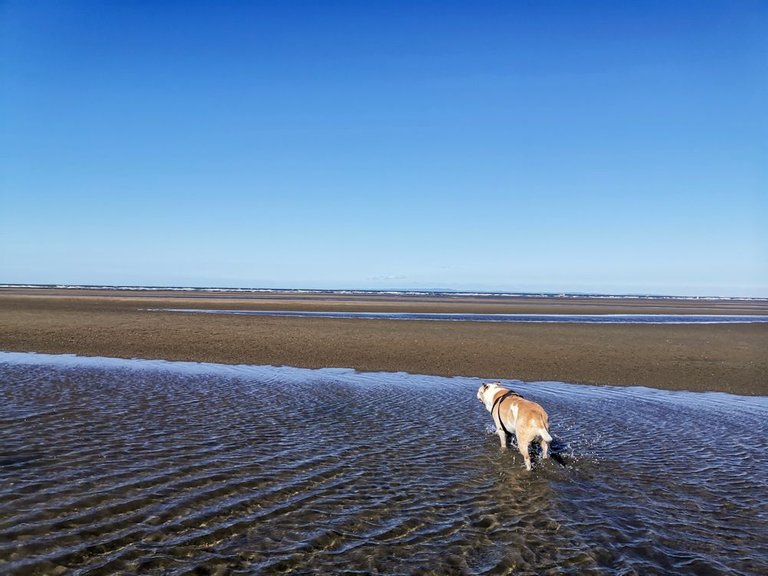 He can't walk as long as he used to but he still enjoyed the little walk we did 😊
It's always fun when Zeus is around, he always puts a smile on my face.