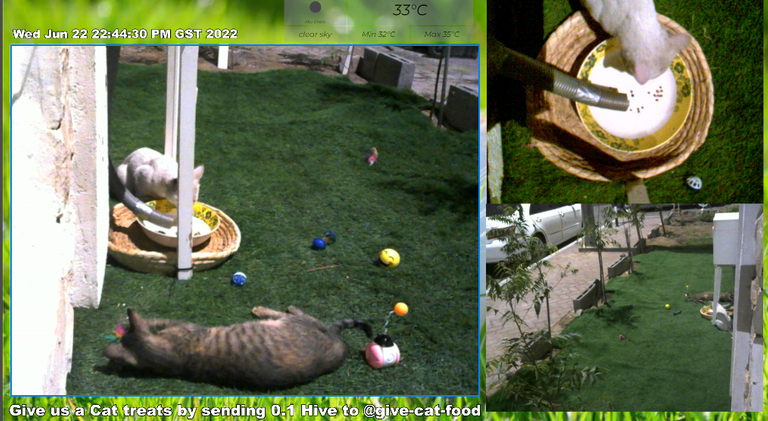 Greeting everyone! Yesterday, we have started our test live stream just to see how is everything is doing regarding this project, we have realized that many things are still ahead of us on how to make this work and fulfilling experience for everyone.
We are open to all your suggestion if you have something in mind that you want to voice out we can talk about it on Discord.
A few suggestions that we have received so far that we are planning to work on came from Raymond (@cryptokungfu) regarding our OBS feed that if anyone sent a Hive to @give-cat-food a sound of appreciation will pop up to give the viewers a good experience which is pretty nice to have in my opinion. He also mentioned making an automated post about who has sent Hive to feed the cats for today. Raymond told me that the feedback will encourage more that users will like it which is what I am considering.
Frankly speaking, I am still in the process of learning, the result we are seeing today is only the result of trial and error and mistakes that I have gone through.
We are here to build a community of cat-loving people, my future plans are;
Make a Web 3 community
Create our community-owned Cat tokens using Hive Engine
Airdrop our Cat community token to everyone
Make our own website or landing page
Grow our Discord channel
Add some amenities for the cats from some of your donations
Add some Arduino games that users can interact with the cats
Doing some marketing videos for Hive and Cat Rescue Project
I am doing some test live stream which you can be part too, you can check it our Twitch on the link below
You are welcome to join us on the Discord group