Dear readers, one of the pets that we like are dogs, at home we have two dogs, a male named "tino" and a female named "tina", they are two mongrel dogs that adapt very well to the weather conditions in the area where we live and of course to the spaces of our home, the main reason to have them is as guard dogs, a job they do very well because they are always active and in any situation they bark actively. Particularly the female dog every time we leave home follows us to some places and then comes back, she is a very astute dog and knows very well the way home.
Tino and Tina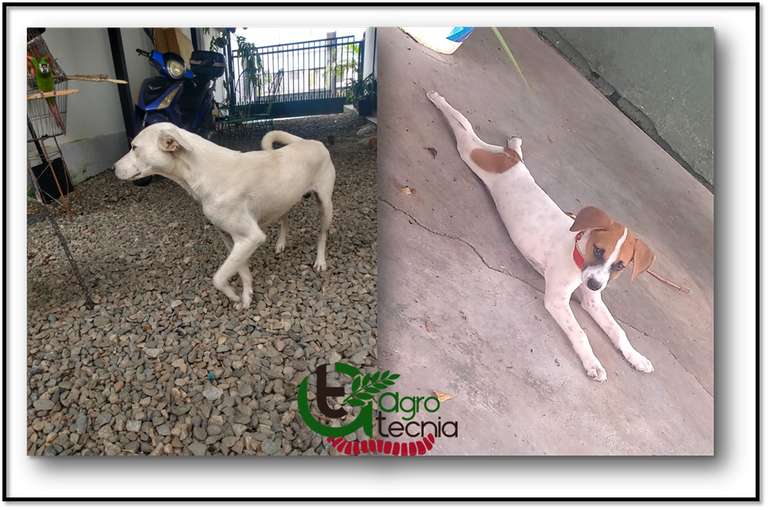 AGROTECNIA design by @amestyj with own images.
Earlier I mentioned that our dogs adapt to our conditions, because a few years ago we had a very adorable and affectionate dog with my family of the Golden Retriever breed, for those who know this breed, know that it deserves a lot of care of his hair and of course adapts very well to cold climates, Something that we did not take into account when we were given this beautiful dog, taking into account that the area where we live is very hot tropical and our beautiful CACAO, as he was called, began to be affected with his hair and stressed by the high temperatures that reaches ranges between 30 and 38 °C.
Cacao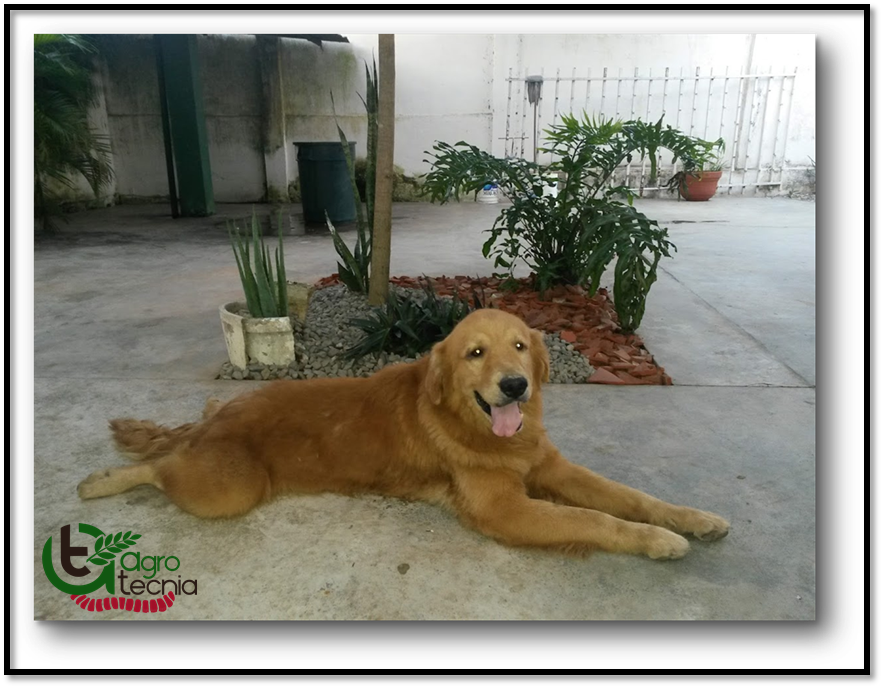 AGROTECNIA design by @amestyj with own images.
This situation, left us a great learning about what to take into account when we want to buy a pet, because, as much as we like a dog we must investigate a little about their needs or requirements, for example, what kind of climate it adapts to, the care they need with the hair or skin, because we understood that the animals of breed as we say in my country Venezuela, are more demanding than those that are native that adapt very well to the conditions of the areas where they are being more resistant to pests and diseases. Something very similar with what happens with cows, some are adapted to cold areas and will not give the same yields in tropical areas.
For all of the above, in my home we decided to adopt two criollo dogs that adapt very well to the conditions of our area and we have observed that their handling is easier and they are less affected by pests and diseases, plus their food is not demanding and their diet is based on a mixture of homemade food with concentrated food. We feel very good about this decision because our pets are part of our lives and deserve our care to always provide them with proper treatment and management to ensure their quality of life.
Tina posing for photos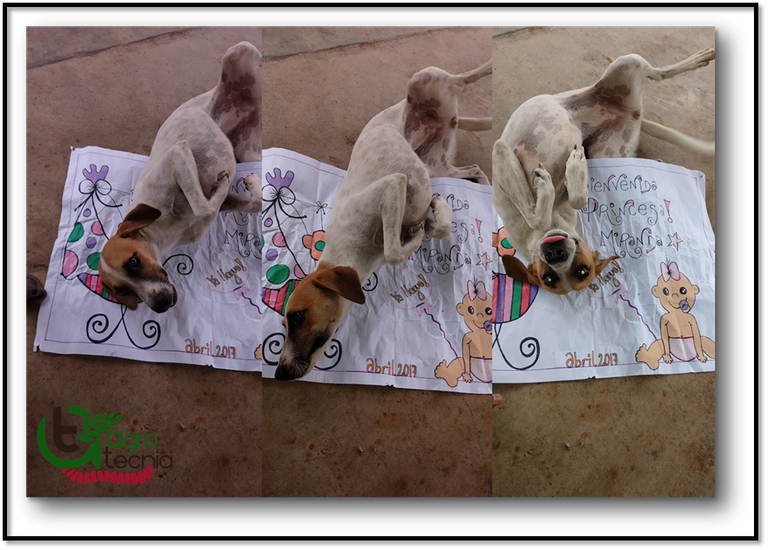 AGROTECNIA design by @amestyj with own images.
I take this opportunity to share with you a great event in our home and is that our dog tina was pregnant and 15 days ago she had 4 beautiful puppies very large, we have been following her and we have observed that she is a good mother, her maternal instinct is something great as she takes care of them and how she feeds them some first and others later, in these fifteen days the puppies have grown a lot and the day of their deworming and vaccines is approaching to give them up for adoption, my children want to keep them all, but we do not have enough space to keep them.
Beautiful Tina breastfeeding her puppies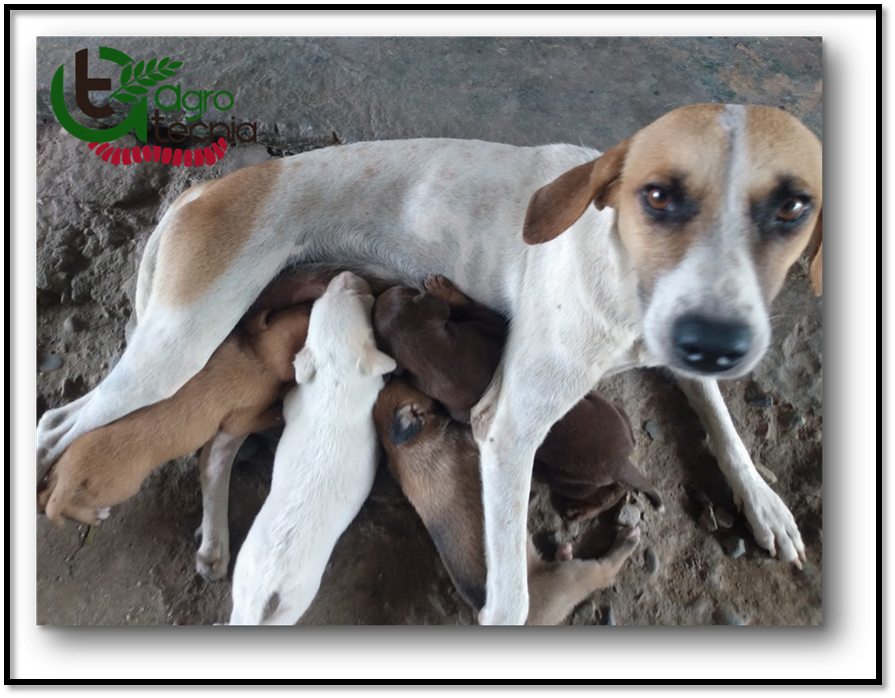 Beautiful puppies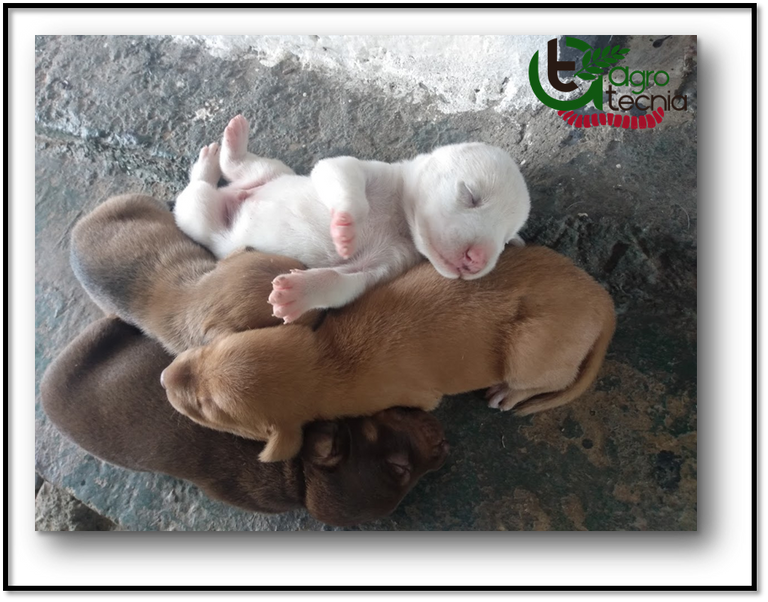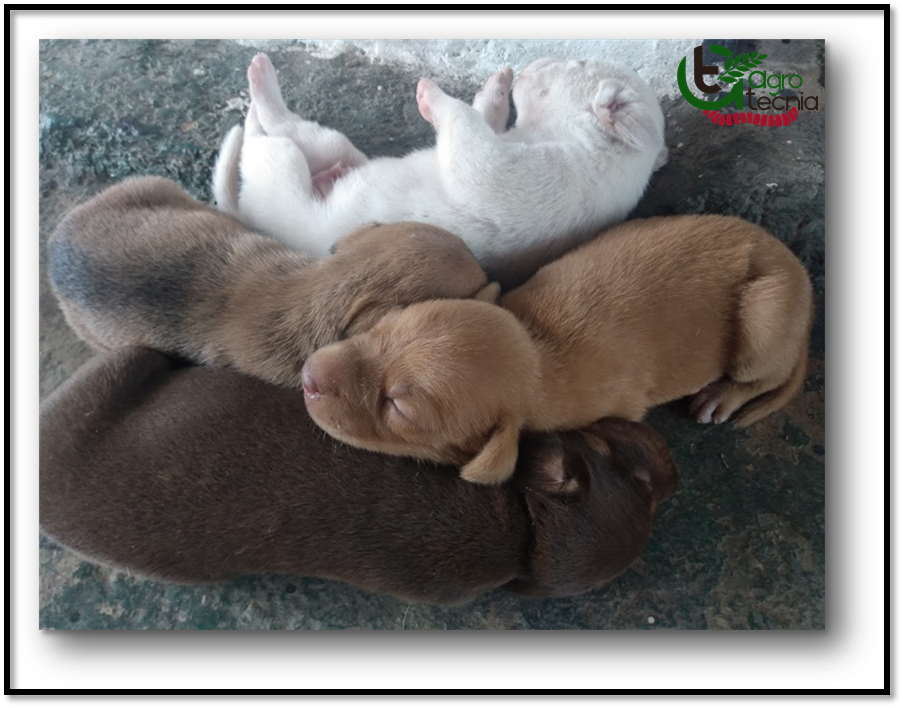 AGROTECNIA design by @amestyj with own images.
Dear readers, with this article we wanted to share the experiences we have lived with our pets in a summarized way and providing some information that we consider important when you want to buy a pet. Because at the moment of acquiring them, they become one more member of the family, that is why we must give them a lot of love and care according to their needs.

From agrotecnia we reiterate our gratitude to our followers and all the communities that value our agricultural content, this commits us to continue sharing quality information with the whole hive.