New documents obtained by Project Veritas from within the US military and DARPA confirm that the SARS CoV2 virus that leads to COVID19 was engineered by the US government in conjunction with the company 'Eco Health Alliance', using labs in China to avoid US legislation that prohibits the dangerous 'gain of function' research.
This is arguably the biggest case of treason and crimes against humanity for nearly 100 years. Project Veritas state that so far Dr. Anthony Fauci has not yet responded to a request for comment on this story.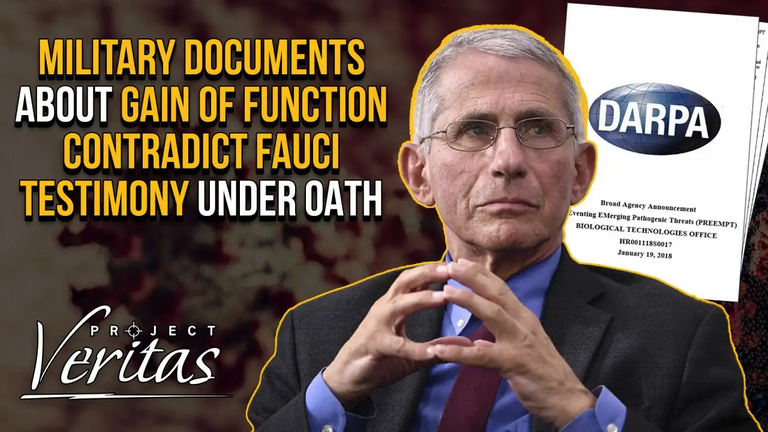 As you can see from the links below, I have been stating this since March 2020 on the Hive blockchain since strong initial evidence pointed in this direction. Over the months we have gradually learned more and more details surrounding the events that led to the engineering of SARS CoV 2 and it's release, including finding out early on who the science team were led by and who in the US government funded them.
We also saw the Chinese government remove numerous scientific studies from the internet which related to the research and which clearly praised the work of researchers collecting bats from Wuhan, China with the specific intent of engineering 'chimeric' viruses that are more dangerous to humans than they would otherwise be. While the stated intent has been claimed to be to create vaccines for threats that don't even exist (a highly stupid and illogical idea if true), the net result is that the work amounts to the same outcome as would illegal bio weapons research.
With the world reeling from over 2 years of economic and personal hardship, not to mention a large number of deaths - this new video is a bombshell that should form part of what leads to the largest international criminal case and compensation claims in human history.
The video
---
See for yourself in the following video how a US Army Major exposed previously unreleased documents from the US Government and DARPA (The Defense Advanced Research Projects Agency) that spell out how the illegal research programs were being funded, that Eco Health Alliance, led by Peter Daszak, was running it and how they deliberately hid the information as much as possible. Included in this is admittance that Ivermectin and Hydroxychloroquine are effective treatments for COVID19, yet the same government has been actively suppressing their use!
If true, this really does amount to the most treasonous behaviour I have seen on such a scale, ever. This is not only treasonous to the US but also spans a variety of crimes against humanity. We don't really have many precedents for what to do in this situation, except perhaps the Nuremberg trials after World War 2, where many Nazi doctors and nurses were executed. Understandably, those involved have pulled out all the stops to stop this information spreading!
Documents Mentioned in the Video
---
The following are screengrabs of the earlier document mentioned in the video which has now been confirmed accurate by U.S. Marine Corp Major, Joseph Murphy.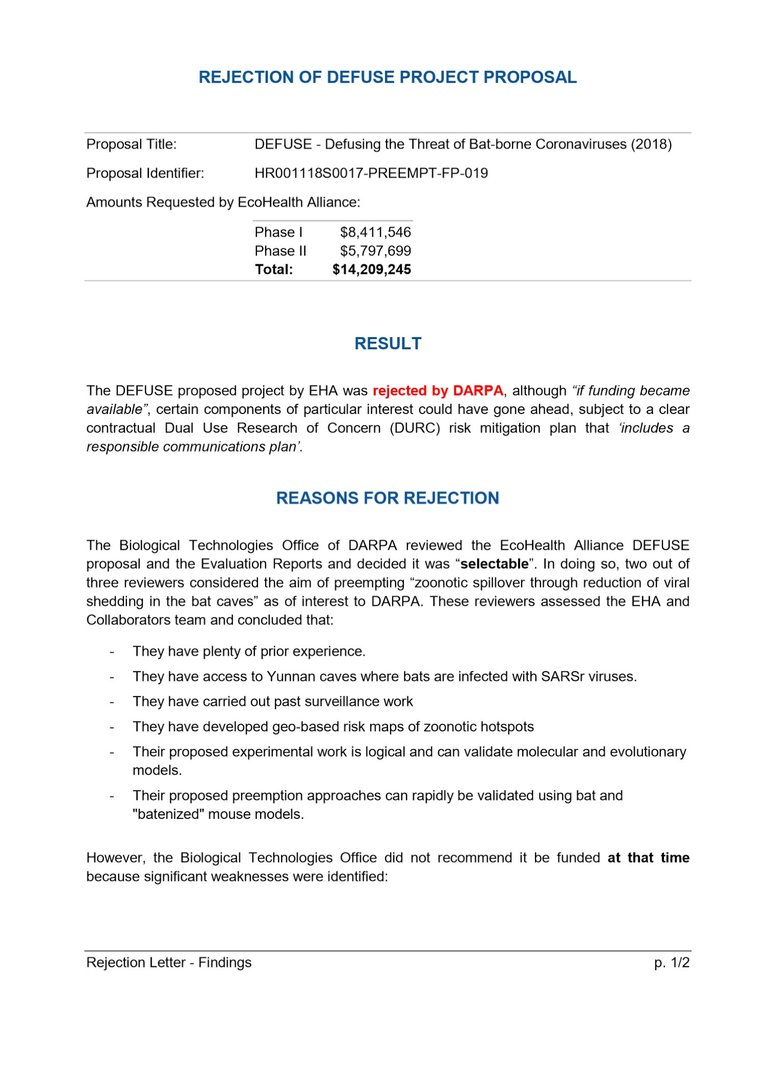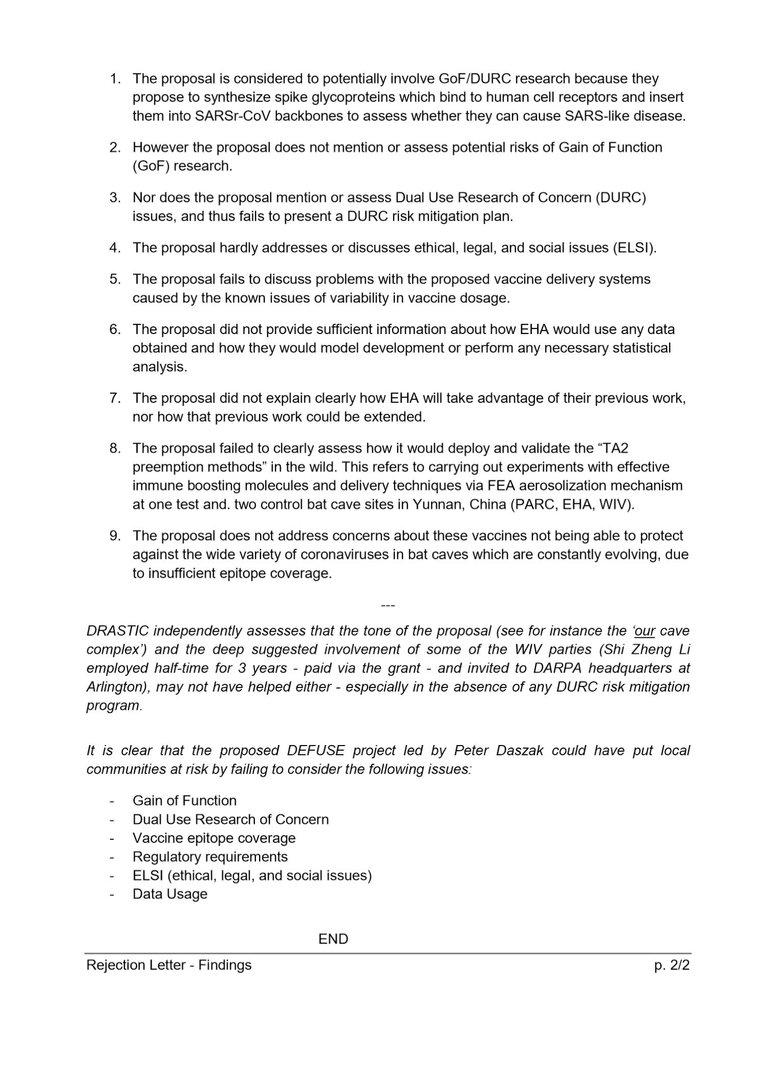 Link To the Story on Project Veritas, including links to more source documents: https://www.projectveritas.com/news/military-documents-about-gain-of-function-contradict-fauci-testimony-under/
Relevant Previous Articles of Mine
---
COVID19: 'Experts' in Lancet Who Claimed Wuhan Lab Leak To Be 'Conspiracy Theory' ALL Have Direct Involvement With the Labs in Wuhan! Dangerous Research Continues Even NOW! - Sep 12, 2021
COVID19: US Gov Issued Multi Million $ Grants in 2020 To Create New SARS CoV2 Strains Via Dangerous Bat Research in China! - 7th September 2021
COVID19: 'Experts' in Lancet Who Claimed Wuhan Lab Leak To Be 'Conspiracy Theory' ALL Have Direct Involvement With the Labs in Wuhan! Dangerous Research Continues Even NOW! - Sep 12, 2021
US Institute of Health Admits to Funding Gain of Function Research in Wuhan, China. - Oct 26, 2021
COVID19: Anthony Fauci & US Dept of Health Accused of Massive Fraud & Major Criminality in Epic US Court Filing. - Aug 20, 2021
"SARS CoV2 Existed In Patents for Decades & Is NOT Novel" - "COVID19 Is An Opportunistic Marketing Campaign": Patent & Bioweapon Expert. - Aug 10, 2021
Fauci Funded Development of COVID19 in Wuhan - Evidence Presented on Mainstream Media News (Finally) - May 11, 2021
"Coronavirus Is a Bioweapon" - Says US Bioweapon Lawmaker. + Danish Law Allows Forced Vaccinations! - Mar 18, 2020


Wishing you well,
Ura Soul
---

Read My User Guide for Hive Here

---


Powerful insights into the Hive blockchain are available at my website, Hive Alive.
Including the only way to track downvotes on Hive - The Untrending report
---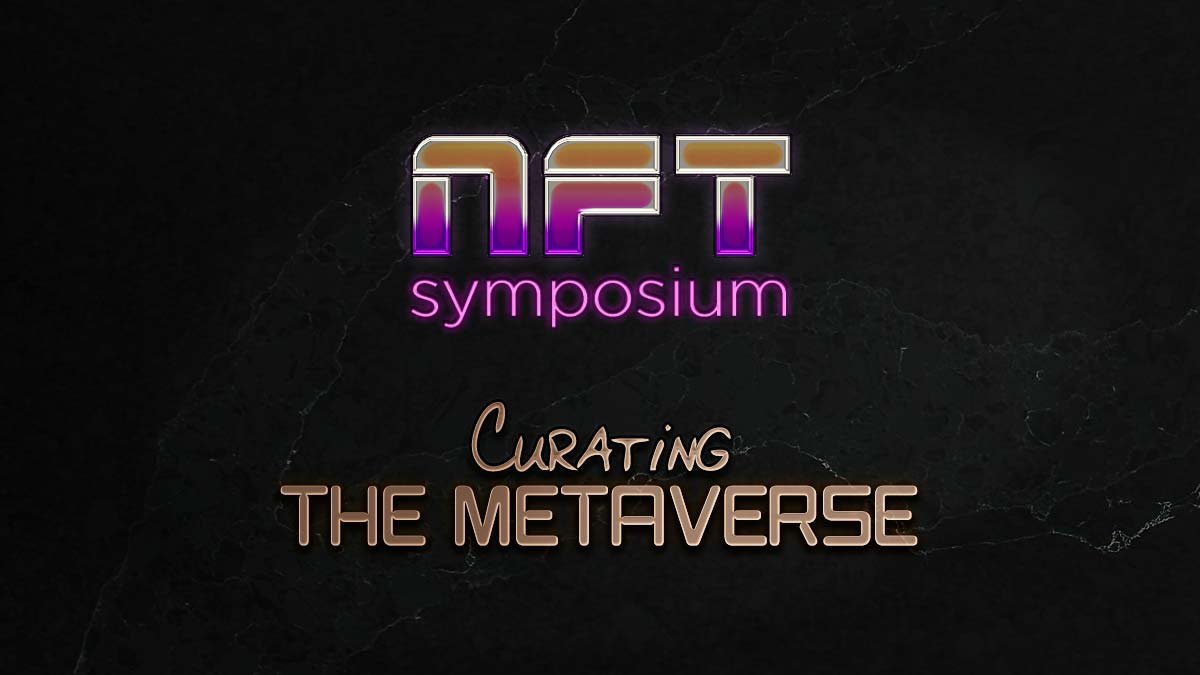 The NFT Symposium is a community space where NFT creators, artists, traders, enthusiasts & visionaries rub virtual shoulders, share ideas, start projects, grow together & learn.

Get paid to mine your imagination for the benefit of the entire NFT world:
NFTSymposium.io.
---