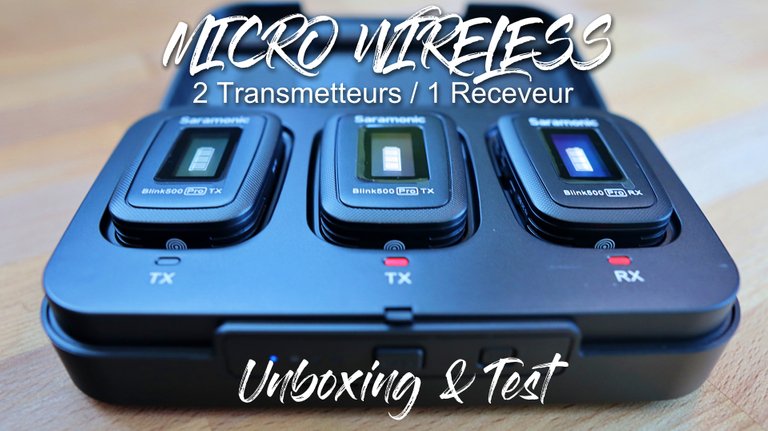 ---
Just to change a little bit from what I usually do, I propose you a small unboxing/test of the Saramonic Blink 500 Pro B2 wireless microphone solution.
This is a wireless microphone solution in 2.4GHz with the characteristic of having 2 microphones connected to 1 receiver in dual channel which is particularly well conceived.
Ideal for amateur filmmakers like me, it will enjoy more than one because of its small size (ideal to be mounted on a stabilizer like my Zhiyun WEEBILL or other).
Versatile, it can be used either with a DSLR, mirorless (like my Canon M50 which was used to take the pictures in this post) or even smartphone!
Contents of the box
They have been quite generous with:
Histoire de changer un peu de ce que je fais d'habitude, je vous propose un petit unboxing/test de la solution de micro sans fil Saramonic Blink 500 Pro B2
Il s'agit d'un Kit micro sans fil en 2.4GHz avec la particularité d'avoir 2 micros relié à 1 récepteur en dual channel ce qui est particulièrement bien pensé.
Idéal pour les vidéastes amateurs comme moi, il en ravira plus d'un part sa taille (idéal pour être monté sur un stabilisateur comme mon Zhiyun WEEBILL ou autres)
Polyvalent, il peut être utilisé soit avec un DSLR, mirorless (comme mon Canon M50 qui à d'ailleurs servi à prendre les photos de ce post) ou même smartphone!
Contenu de la boite
De ce côté là on est plutôt gaté avec:
---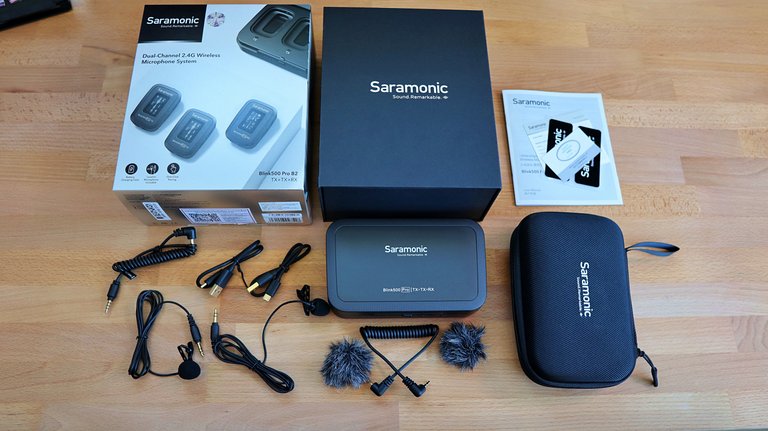 ---

1 cable usb -> usb type C
1 cable usb -> mini usb
2 micros cravates (Lavalier microphones)
1 cable jack -> jack TRRS CTIA (smartphone)
1 cable jack -> jack (DSLR/Mirorless)
2 bonnettes (windscreen) anti vent

---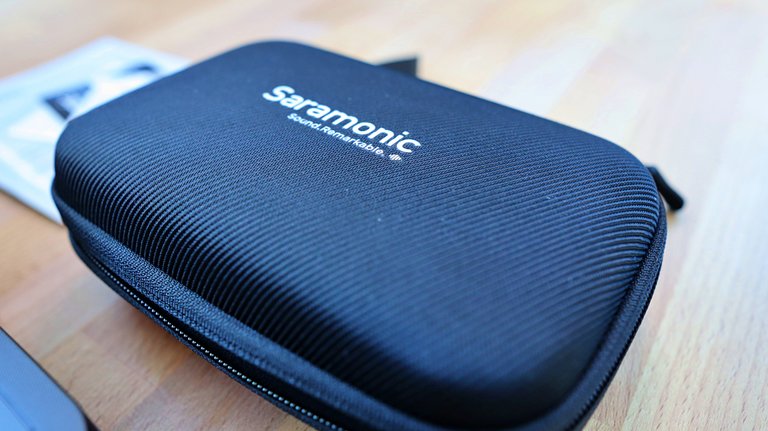 ---
Without forgetting a superb hard case containing the box with the precious transmitters/receivers.
Sans oublier une superbe sacoche rigide contenant la boîte avec les précieux transmetteurs/recepteur.
---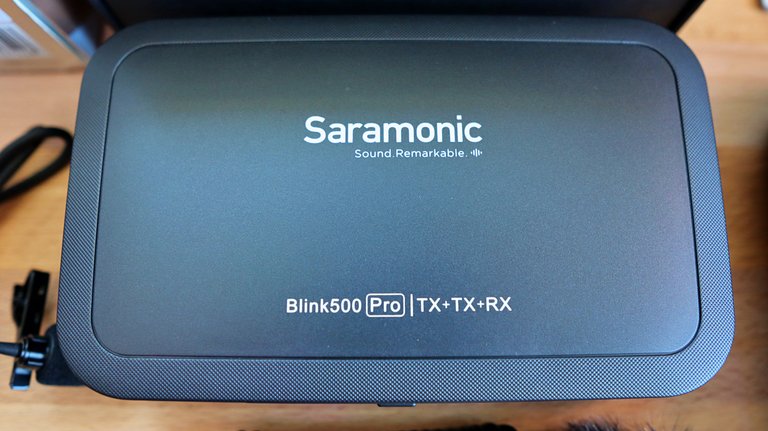 ---
Box which, in addition to protecting the transmitters/receivers, also serves as a charger (the box has an integrated 2000mAh battery that is recharged by the usb type c plug) and for pairing (via a button on the front).
Boîte qui en plus de permettre de protéger les transmetteurs/recepteur sert aussi de chargeur (le boîtier disposant d'une batterie intégré de 2000mAh se rechargeant par la prise usb type c) et à faire l'appairage (via un bouton sur le devant)
---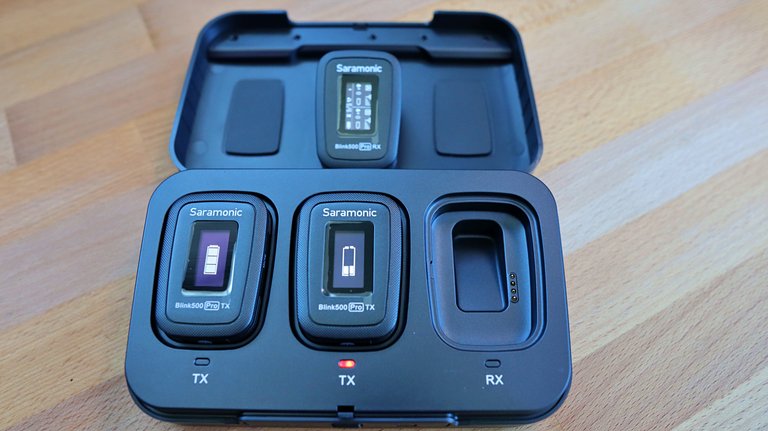 ---
Transmitters and receivers each have a LCD display, adjustment buttons and for the receiver a headphone jack for control.
Transmetteurs et recepteur disposent chacun d'un écran LCD lisible, de boutons de réglage et pour le récepteur d'une prise casque permettant de controler.
---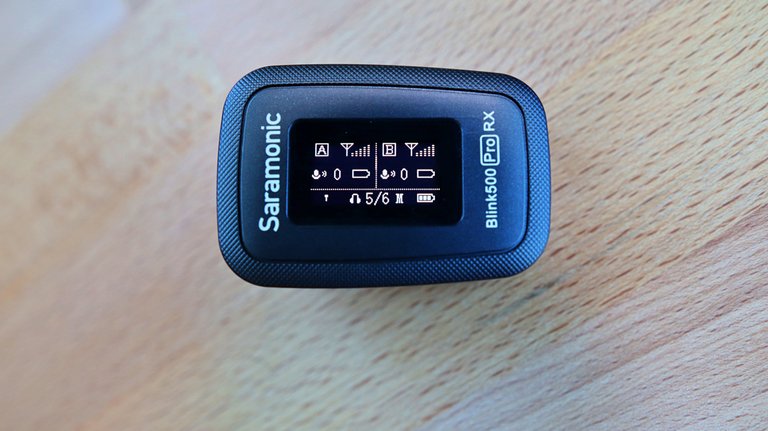 ---
Announced with an autonomy of 8 hours and a distance of 100 meters (on which I emit a big doubt) I don't have yet enough experience to make a statement.
Its price here in Thailand is 235 euros and 250 euros in France.
To get a better idea of what the Saramonic Blink 500 Pro B2 is capable, I invite you to watch the video below of the unboxing/test I did.
Annoncé avec une autonomie de 8 heures et une distance de 100 mètres (sur laquelle j'émets un gros doute) je n'ai pas encore assez de recul pour me prononcer.
Son prix de vente ici en Thaïlande est de 235 euros et de 250 euros en France.
Pour mieux vous rendre compte je vous invite à regarder la vidéo d'unboxing/test ci-dessous que j'ai faites du Saramonic Blink 500 Pro B2 afin d'en avoir une meilleure idée.
---

If you like my blog and the fact that I also take care of the HIVE blockchain through my witness server @mintrawa do not hesitate to vote here :

A Big thanks to all those who support already my witness @mintrawa
Witness FR - Gen X - Geek 🤓 Gamer 🎮 Traveler ⛩️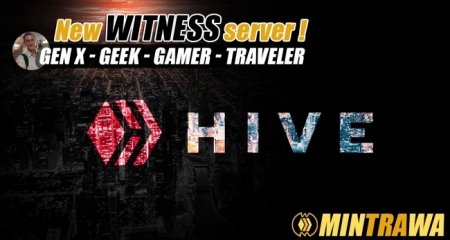 If you liked a small
[ Upvote / Follow / Resteem ]
is welcome ;) @imtase

❤️ Thailand | Weekend in Phi Phi island
Godzilla is back 🤣 EN - FR
[EN/FR] Short walk to the Buddhist temple
SEAPHOTOGRAPHY CONTEST - WEEK 100 | Orange
[EN/FR] History of PHUKET
Beginning of the garden of our new house
A life change in Selfie 🤳
Ancient Siam - เมืองโบราณ (Muang Boran)
[ Thailand ] 🌞 Sunrise in 4K on the hilly landscape of Phop Phra 🌄
[Back in the past] Japan: ⛩️ A trip like no other 🌸

Si vous êtes un francophone perdu alors visitez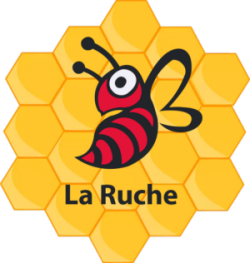 La ruche: Rassemblement de la communauté francophone sur HIVE : https://peakd.com/c/hive-196396/created