This laptop is currently running Windows 11 Home.
The hardware specifications of this laptop: AMD Ryzen 3 4300U with Radeon Graphics 2.70 GHz, 8 GB RAM, 256 GB SSD (KBG40ZNV256G KIOXIA).
The average results in this project:
This laptop is finishing a CPU task around 42 minutes, and a GPU task around 10-15 minutes (I see that it is using the CPU + GPU combined), but something is not right with the tasks. Currently there are 54 tasks, and 42 task in progress. Currently only two tasks are valid. The validation is inconclusive on 10 tasks. Currently there is no validation pending. There are no invalid tasks or errors either.
A running CPU task on the last row.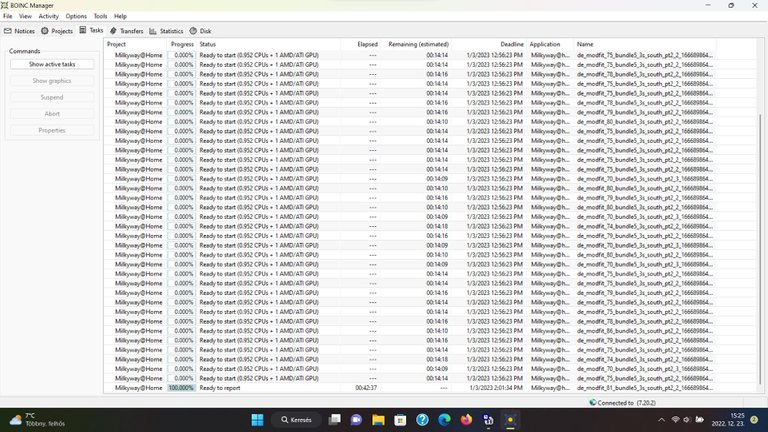 A running GPU (CPU+GPU) task on the first row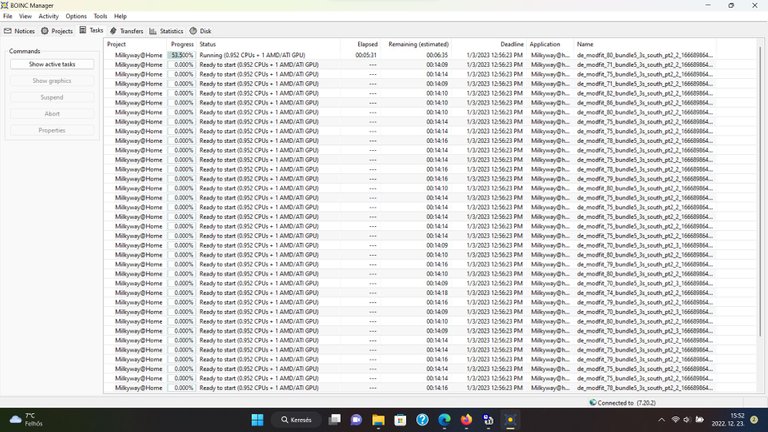 The tasks.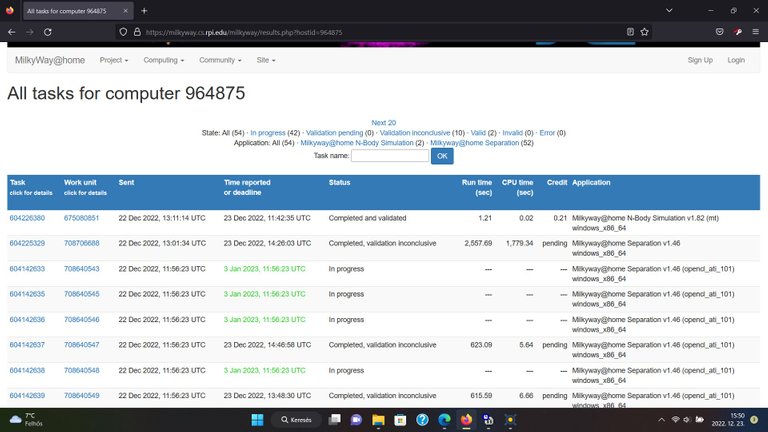 Why the validation is inconclusive on 10 tasks? What does this exactly mean? I see that it is not invalid, and not an error either. Can anyone (preferably someone with more BOINC experience) tell me some details about this?
Thank you.
Merry Christmas.
Have a nice day and have a nice weekend.
All the best. Greetings and much love from Hungary.