About three months ago, everywhere I turned, I saw chatGPT and I could only wonder. The few posts I saw on Hive about chatGPT were all testifying to the goodness of the AI and so far, none of these testimonies are fake but there has been an upgrade.
It's not news that a lot of people are making a fuss about how AI is gradually replacing humans in the work industry but I saw this very interesting saying somewhere:
"AI won't replace you but a person using AI can"
One would admit that the quote above is a rather interesting one. From the inception of chatGPT, tasks have been made easier. Tasks that would have been achieved in days are finished within hours, leading to increased productivity .
Table Of Content
What is a chatbot
What is chatGPT
Models of chatGPT
Uses of chatGPT

What is a Chatbot
A Chatbot alias chatterbot is a computer program that uses artificial intelligence ( AI) and natural language processing (NLP) to understand customers questions and automate responses to them;simulating human conversation


Source:Google
A Chatbot doesn't just give answers from the books, it goes further to establish conversations with the users; this makes it feel like the user is having a conversation with a fellow human.
A Chatbot understand more than ones and zeros
Many of us use chatbots without knowing. A very common example is the Whatsapp business Chatbot. If you've ever entered into the dm of a Whatsapp business owner, the first message you'd receive is from a chat bot:

What is chatGPT
ChatGPT on the flip side is an AI Chatbot developed by an AI research company–Open AI. ChatGPT was released in November 2022.
The good thing about the chatGPT is that it gives more personalised responses in comparison to the chatbot.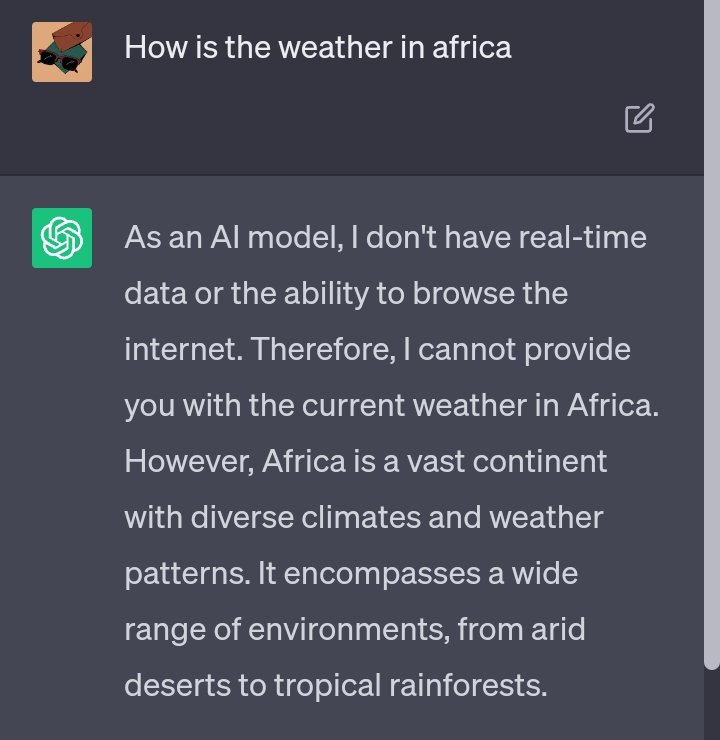 A screenshot
Models of ChatGPT
There are currently there models of chatGPT:
Legacy 3.5
Default 3.5
Update 4.0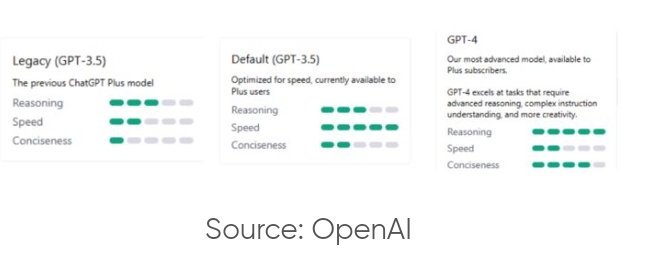 Source:Open AI
As one would guess, each proceeding model is an upgrade from the former. Legacy 3.5 can be freely accessed by the general public but only premium subscribers have access to all the three versions ; they get to choose which model works best for them.
Uses of ChatGPT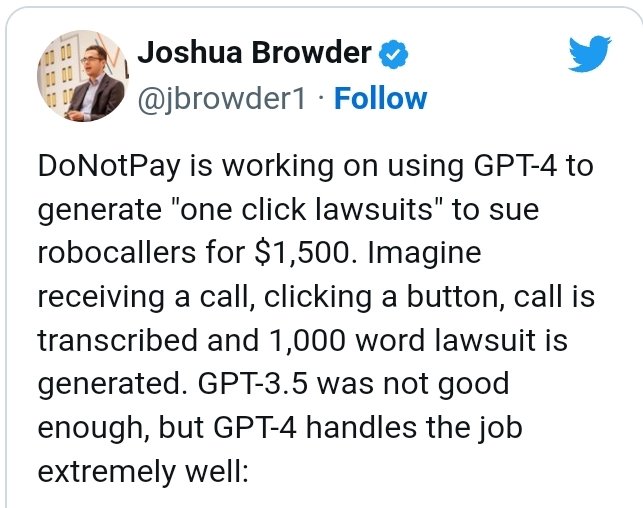 Source:Twitter
ChatGPT has numerous uses. People that use chatGPT have an advantage over others as they get easy access to materials and resources with just a few clicks. Some of these uses include:
Content creation and summary
Grammar checks
Title suggestions
Translation
Writing codes
Debugging
Filing lawsuits
Poetry
Language learning and lots more.
---
---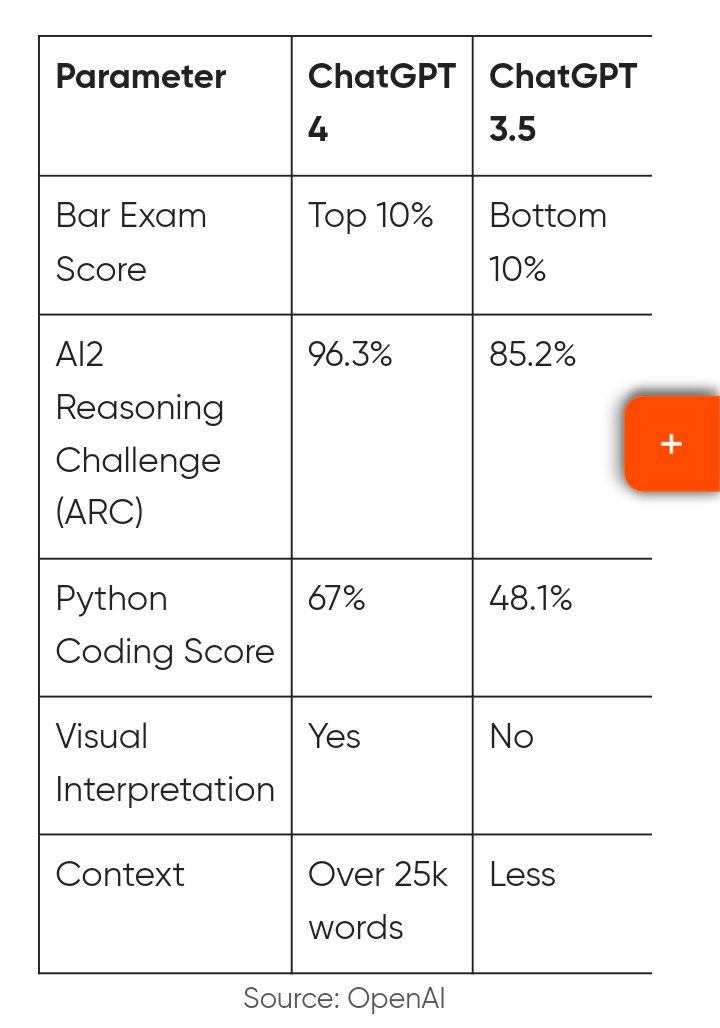 Source:Open AI
Some other companies like Google and Microsoft have brought out their own versions of AI chatbots but chatGPT still remains "king" because of its distinctive and outstanding features. The current version 4.0 has spectacular features with "improved speed and efficiency" on the top of the list.
In summary, chatGPT is an amazing addition to the universe but we have to remember that it is a machine and a machine can still give wrong answers.
Disclaimer: this article wasn't in anyway produced using chatGPT.
With love, wongi ✨