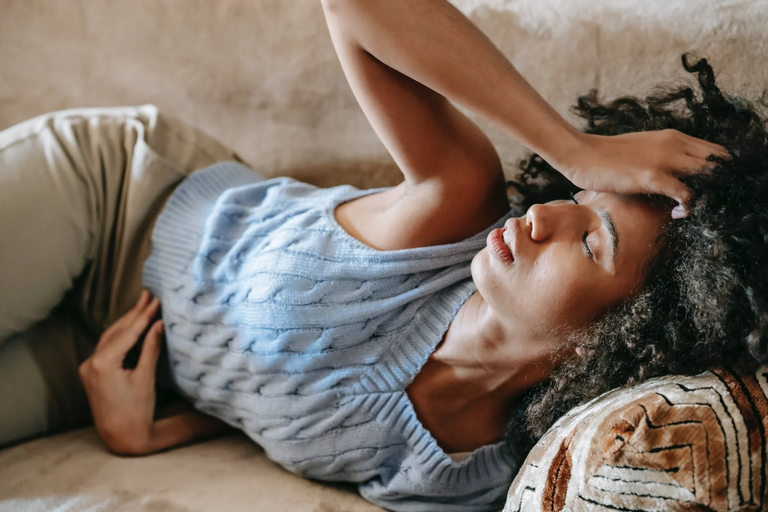 pexels
There's not a month that goes by without me coming across a post here from a fellow Nigerian about how they fell sick. The common culprit is usually malaria sometimes accompanied by typhoid. We are one of the major sufferers of the malaria parasite worldwide with about 76% of the population living in high transmission areas and 24% in low transmission areas. It's not uncommon to have at least one person treating malaria in a household at least once in three months.
During the time I worked in a laboratory during my undergraduate days, we carried out malaria and typhoid tests every day in numbers and there were mostly positive results. Getting a malaria diagnosis from a doctor is regular for some people like me for example. I dislike going to the doctor when I get malaria-like symptoms because it's always going to be a malaria diagnosis.
Some people are so used to the symptoms that they don't bother seeing a doctor and they go-ahead to take malaria medicine. I'm stubborn when it comes to taking malaria medicine because it smells so bad and it bothers me how frequently I treat malaria. Do you have malaria every single time you get a malaria diagnosis or do you get misdiagnosed? Should you be taking malaria medicine that often?
I remember asking my boss one day why almost every blood test we ran had the malaria parasite and I got a bit of a vague explanation of how as Nigerians born and living here, we all have a level of malaria parasite in our system so the test result is always going to be positive. That made a lot of sense because I'd randomly run a test on myself when I was free from symptoms and still see the parasites.
Partial Immunity
Seeing that most people carry the Plasmodium falciparum parasite and go about their day without showing any form of symptoms, it means they have some form of immunity against the parasite. This is known as partial immunity or acquired immunity to malaria.
This paper is a study on acquired immunity to malaria and it explains how adults living in malaria holoendemic areas have a natural immunity to Plasmodium falciparum but children on the other hand do not have this immunity, the reason why there is a high rate of infant mortality due to malaria.
If you further study the paper, you'd see that it's explaining that our bodies have grown to fight against the parasite naturally. This essentially means we don't need to take medicine every time as our bodies do the work for us.
It's only logical to see that it's not always a case of malaria when one has malaria presenting symptoms because the parasite is almost always there anyway. The symptoms might as well be that of other illnesses and this would mean that there is an abuse of malaria medicine amongst many. As with other drugs, abusing anti-malarials might eventually lead to drug resistance which would make the drug ineffective when the body actually needs it.
It's often advised to visit a doctor for proper diagnosis but what worries me is getting prescribed malaria medicine even before a test is conducted. It feels like most doctors are in a rush and don't properly look into the history of the patients because why would someone treat malaria every month even after taking preventive measures.
Thankfully, there are many doctors here and it would be highly appreciated if they throw more light on the issue of recurrent malaria.
Thanks for reading!
cc - @ebingo
References
https://www.severemalaria.org/countries/nigeria
https://www.ncbi.nlm.nih.gov/pmc/articles/PMC2620631/
https://www.downtoearth.org.in/news/drug-abuse-7128
Discord - wolfofnostreet#4939